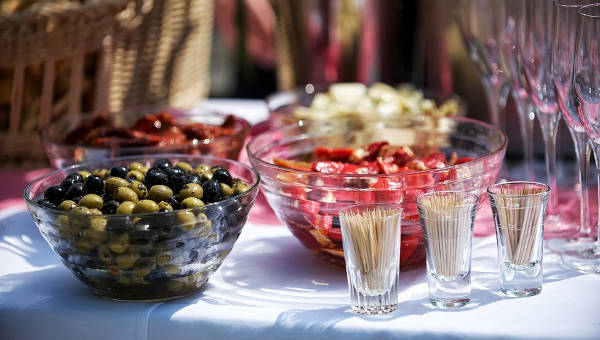 Learning how to deal with feedback is what every business manager should learn to do. In the event that managers receive the results of client feedback forms, they must learn that the information in these forms can help them figure out the level of satisfaction customers have towards their business.
Which is why it is very important that one learns  how to create and design feedback forms. By creating and utilizing the right type of feedback forms, people will be able to gather information regarding how others feel about certain products, services, events, or even other people. So be sure to use the information here to help you provide proper feedback.
Post-Event Feedback Forms
Business Post-Event Feedback Form
Blank Post-Event Feedback Form
Networking Event Feedback Forms
Faith Networking Event Feedback Form
Event Feedback Form Sample
Client Event Feedback Form
Free Event Feedback Form
What Is Event Feedback?
Event feedback is what is given to event organizers by their participants. What it does is that participants of any type of event are able to express their opinions regarding how the event went and if it was successful or not.
There are also many different types of event feedback form samples as there are a wide variety of events that each person would like to be a part of. Upon submission of these types of feedback, event organizers will be able to understand what parts of their event customers where happy with, and which parts should be looked into more carefully that the customers found unsatisfactory.
How to Write Event Feedback Forms
For those who are required to provide feedback, be sure to provide the following information when writing up the feedback form:
Date of the feedback
Date of the event
Name of the event
Location of the event
Staff organizing the event
Time of the event
Description and summary of the event
Comment regarding what aspects of the event could have been improved
So if you plan on creating forms such as Volunteer Feedback Forms for participants to provide information regarding how they feel about their experience, then remember to fill out the form with the information above.
Event Management Feedback Forms
Chance Event Management Feedback Form
Sample Event Feedback Form
Event Evaluation Feedback Forms
Blank Event Evaluation and Feedback Form
Post Event Evaluation Form
Event Organizer Feedback Forms
Event Organizer Feedback Form
Event Feedback Form Example
Service Event Feedback Form
The Different Types and Purposes of Event Feedback Forms
As mentioned before, there are many different types of events, and each of them has their own specific type of feedback form. Knowing which type of feedback form is crucial to event organizers helps them acquire what information they need from their participants. So here are a few examples of event feedback forms:
Business Post-Event Feedback Forms are the kind of forms that are utilized by those who have held any business related events. The point of these forms is to gather relevant data regarding employee participation in any company held events such as training programs. This is to see how effective these are, and if the employees were able to gather any useful information from the session.
Workshop Feedback Forms are utilized by participants on any workshop to provide the organizers with information regarding the different factors that affect the workshop's success. A workshop is a gathering of many people wherein they engage in intensive discussion regarding a particular topic. So these feedback forms aim to assess how these topics were covered and whether the organizers must make changes to ensure participants are able to gather more information regarding the topic in future workshops.
Event Organizer Feedback Forms are specifically used by the event organizers themselves. This helps them provide feedback based on how well their own event was conducted. This helps them do an in depth review on everything that went wrong during the event and the parts that felt that were acceptable or exceptional. And it helps in knowing how certain problems that occurred during the event should be fixed.
There are also other different types of feedback forms such as Teacher Feedback Forms that focus on giving feedback on a teacher's performance and Customer Feedback Forms that customers use to provide feedback on businesses whose main source of income come from customers. If you would like to know more about these and other types of feedback forms, then you may check out our other samples here.
Sample Event Feedback Forms
Event Feedback Form in DOC
Printable Event Feedback Form
Standard Event Feedback Form
The Importance of Event Feedback Forms
The reason why one would need to make use of free event forms is so that one can better understand how effective an event in regard to its central theme, as well as the overall enjoyment that was experienced by the participants.
This benefits both the participants and the event organizers as the organizers are able to understand what could have been done better, and the people who participated in these events may be able to give suggestions on how the event can be improved.
It is similar to using  presentation feedback forms wherein the negative parts of the feedback should not just be taken as criticism, but rather as an opportunity to develop. There are also different ways wherein organizers can acquire feedback.
They can use social media to talk gain feedback post-event or they can  use the standard forms and send them out during the event. So in any case, so long as people provide proper feedback and so long as organizers manage to utilize the results of both positive and negative feedback, then it can help ensure that future events go better to benefit both parties.