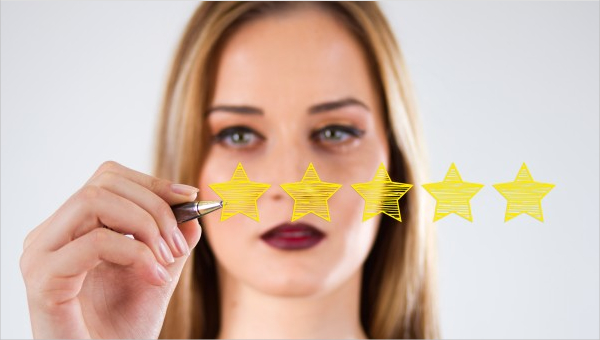 Feedback is used as one way of communication. These are said to be evaluative and corrective information about an action, an event, or a process. And there are two kinds of feedback, it is either positive or negative. Positive feedback is considered as constructive and negative feedback as criticisms. These feedback can come from different sources, depending on your target person or group of people.
Written feedback is the given opinion, output or outcome of what has been encountered or conducted. Filling up a Customer Feedback Form is used in giving customer feedback. While filling up a design feedback form, people could provide feedback about designs.
Personal Training Feedback Form
Employee Training Feedback
Training Course Feedback Form
Service Training Feedback
What is a Feedback Form?
A feedback form is a document which is distributed to specific people. This serves as an evaluation of something that has occurred or being conducted, an example of which is an event. Giving feedback is a way of giving opinions, suggestions and judgments of a person. This is also used to gather information on how the business can do the following:
Build a better working environment
Increase work efficiency
Provide better services
Some feedback may sound bad, but this feedback should be viewed as motivation rather than a setback. Free Feedback Forms can be used in order to obtain the feedback that you need to improve the quality of your business, event, or employees.
The Advantages and Disadvantages of Off-The-Job Training
Off-the-job training is a training conducted outside the company. And the main reason for this is to make sure that trainees learn practical hands-on at training centers.
The following are the advantages:
Series of lecture lessons are conducted
Trainees meet new people and could exchange ideas with them
A wide range of examples are given and demonstrated to each trainees
Trainees are introduced to new equipments
The following are the disadvantages:
Difficulty of adjustments since training is outside the company
Trainees receive a deficiency of trainer's motivation
Conducted trainings could be costly and ineffective
Possibilities that new equipments introduced may not be available at the company
The employees' performance are evaluated using Employee Feedback Forms. This is done in order to evaluate or assess if the employee has applied his learnings from the training.
Training Session Feedback
Internal Training Feedback
Training Program Feedback
Post Training Feedback
Writing and Giving a Training Feedback
A training feedback is usually given at the end of the training. This is for the evaluation of the trainee, the trainer and the overall training itself. It is evaluated whether the training process has been helpful and effective. A training feedback is done or given by filling up a training feedback form. And in the feedback form, the evaluation includes:
Trainee's details such as the name and contact
Trainer's details such as name and position
Evaluation of trainee's knowledge and skill level (before and after the training course)
Evaluation of the trainer's presentation, performance, ways or methods used
Evaluation of the environment (time/date, location or venue, training duration), whether it is adequate
Other feedbacks (suggestions, recommendations, violent reactions, etc)
These are just few of the questions that are usually asked in a training evaluation:
How would you rate your performance before and after the training course?
Was the trainer able to carry out proper information relevant to the training?
Was the training helpful and effective to you?
Was the training course able to meet its objectives?
What do you find most challenging during your training? least challenging?
Are the topic discussed in an effective and understandable manner?
Was the venue of training suitable for learning?
Was the time duration of the training adequate?
Will you be able to apply your learnings into real-situations?
Though questions are not compulsory (supposedly), you still have to answer honestly. Remember that there are no right or wrong answers in filling up a feedback form, so as much as possible, be clear and it is okay to be expressive.
After all, feedback forms are relevant for business organizations in order to help them increase their awareness on which area do they have to improve. Similar to training feedback are Session Feedback and Workshop Feedback forms.
External Training Feedback
Line-Manager Training Feedback
Conference Training Feedback
Training Enquiries Feedback
6-Month Follow-Up Training Feedback
The Importance of Training Feedback
Other people may be seeing feedbacks as waste of time, but when they experience running a business, they'll understand how relevant these are. The following is a list of few reasons why training feedback is important to a company.
To correct mistakes
To boost or maintain their performance level
To identify areas that needs improvement
To evaluate the trainer's and trainee's performances
To be informed about the deficiency of certain areas
To be aware of what has been done wrong
To improve services that are offered
To avoid the same mistakes encountered
What to Do with Training Feedback
Training Feedback Forms are to be collected and evaluated. Each forms are compared with each other, in order for the organization to come up with a rating or a scale on how many people think about the same thing. This is also for them to be aware about what areas have made people unsatisfied or what they have find ineffective.
Training feedback depends on how the training went but whatever the feedback are, these should be used as motivations. Regardless of whether these are criticisms or constructive feedback. One thing that the training team has to remember is that they should be proactive instead of being reactive.
They should be able to handle these feedback professionally and not too personally. Interview Feedback Forms are used in evaluating interviews.
Facilitation Training Feedback
Self Defense Training feedback
Student Training Feedback Form
Training Provider Feedback
Reasons for Conducting Training Feedback
Using training feedback, the company will be able to identify what areas or aspects are holding them back. This is also used to find the downside of their programs, that hinders them to grow and attain their performances level. Here are the following reasons why training feedback is important to be conducted.
Identification of what had gone wrong
Ensuring the effectiveness of a training
Improvement of employee's performances
Increase capacity for an organization to conduct a critical self-assessment
Building knowledge in making a difference
For improvement. With the gathered or collected feedback from random people, business organizations will be able to come up with ideas and identify ways on how they could improve their facilities, performances, or services.
For assurance. Feedback is important for them to know whether they are right on track or they are doing the right thing.
For confirmation. There will be a confirmation if that the training undergone are successful.
Teacher Feedback Forms, Event Feedback Forms, and Service Feedback Forms are available to provide feedback for more specific areas and situations.