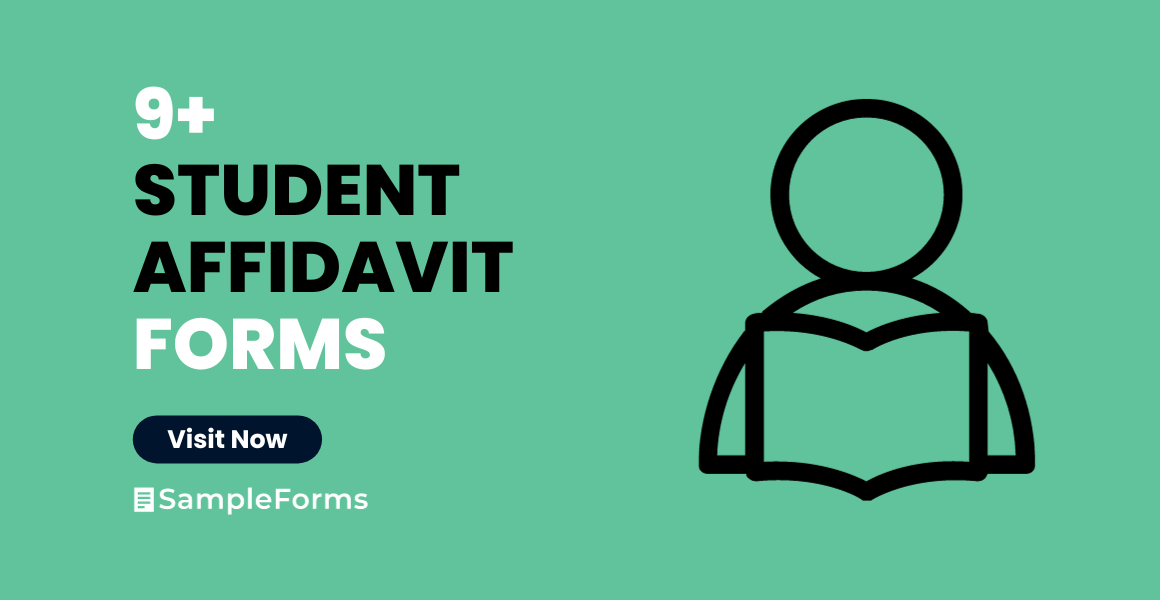 Various universities and colleges in the United States offer scholarships each year. It is a little known fact, however, that some scholarships may go unclaimed if no student avails of them. An example of this are scholarships for international students.
In order for foreign students to study abroad, they usually need to submit a financial affidavit form as proof of their capacity to pay for tuition and expenses while studying. This requirement may deter some students to submit applications.
But don't let this hinder you. student affidavit forms are easy to obtain and fill out. In this article, we will teach how to get and make use of student affidavit form for your college application.
Student Affidavit of Financial Support Form
Financial Affidavit Form for International Students
International Student Affidavit of Support
Student Affidavit Support Form in PDF
Purpose of a Student Affidavit Form
Studying at foreign colleges and universities is expensive. Schools need to be able to accurately assess a prospective student's abilities and resources so that it could help the student. Aside from this purpose, student affidavit forms also serves as:
Proof of student's/parent's financial capacity to pay for tuition and living expenses
Insurance againsts illegal immigration practices commonly done by foreign nationals
Protects foreign students from prohibited work practices (like forced labor in exchange of being a foreign student's sponsor)
Basis for visa type issued by the embassy
Documentation of where the student and his/her family has obtained the funds
Where to Get Student Affidavit Forms
A student affidavit form is usually required by colleges or universities from foreign nationals who wish to study at their school. This form will also be included in the admission package that a university sends to students who passed their entrance exams. Most universities have their own standardized student affidavit forms. And you will have to do is fill it out and mail back along with other requirements.
Other institutions like embassies may also require affidavit of support forms from a relative sponsor who will be responsible for the student while he/she is staying in the country.
Student Sponsor Affidavit of Support Form
Student Verification Parent Affidavit
Student Placement Service Affidavit
Exchange Student Affidavit Form
Full Time Student Self-Affidavit Form
International Student Affidavit of Support
How to Fill Out a Student Affidavit Form
Here are a few tips you should follow when filling out a Student Affidavit Form:
Fill out the form legibly. Remember that student affidavit forms are formal documents and will be reviewed by your university and/or an embassy. Write legibly, make sure there are no erasures, and make sure to follow instructions. You may also practice on filling out free affidavit forms before using an official one.

Provide accurate data. A student affidavit will usually ask for amount of income and source/s of funds. To avoid being questioned and having discrepancies on your entries, be consistent with what you write on the form and on what is indicated in your bank statement forms.

Remember that the form is legal and irrevocable. Student Affidavit of Financial Support Forms which requires a sponsor to act as financier of the student during the length of his/her studies are legal and irrevocable documents. Sponsors are not allowed to ask the student for compensation for the sponsorship in any form.

Ask a lawyer to explain the form to you if you do not understand its entirety. To cover all your bases, you may ask a lawyer to read and explain the specific student affidavit form that you are signing. This usually applies to those who are paying for their own studies.