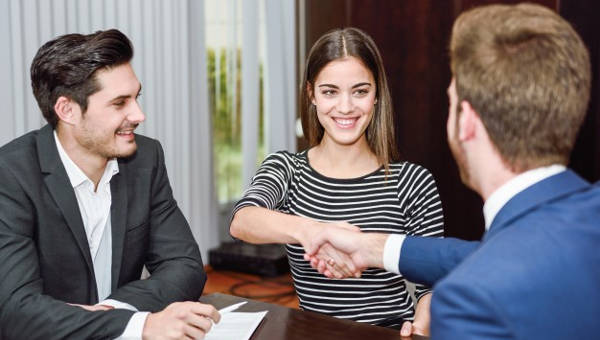 Affidavit forms contain information that is used in the court of law. What this information can do is to provide evidence regarding certain legal issues. However, if one is to provide any kind of affidavit, that person must know that he or she will be subjected to perjury in the event that any false information is provided.
So in the event that you are required to write an affidavit, you must make sure that there are no errors in any of the information that you are going to provide. Otherwise, it could lead to serious issues, and it will be a hassle to change these errors as you must make a new affidavit.
Attorney-in-Fact Affidavit
Affidavit of Material Fact
Affidavit of Fact by Original Creditor
Location Affidavit of Fact
What Is an Affidavit of Fact?
An affidavit of fact is what one uses to swear to certain information that he or she knows is going to be used within the court of law. So the information usually contained within these documents are things such as one's citizenship, birth, or witness testimonies.
It can even be used in a similar way as affidavit of service forms where one can confirm proof that a service has been carried out. So be sure that once you have filled out all the information, you have the affidavit signed by a notary to guarantee its authorization for usage in court.
How to Write an Affidavit
In the event that you are required to provide a sworn affidavit forms that will show important pieces of information, then you will have to learn how to write one. So make sure to follow these steps to help you:
Insert a caption to the case and provide a title of that statement
Place in the complete name and address
Place in any other required personal information
State any of the facts regarding the case and place it in a proper list.
Write out a statement of truth as well as the oath
Create a signature block for where the affiant and notary can sign.
Affidavit of Fact for Real Property
Verified Affidavit of Fact
Death Affidavit of Fact Form
Property Fact Affidavit Form
Fact Affidavit in Doc
How to Fill Out an Affidavit of Fact
If you would like to properly fill out an affidavit that shows facts, then follow these steps to help you:
Fill out your complete name and  the name of the defendant or the plaintiff
Place the venue of where the court is located as well as the case number
Indicate the purpose of the affidavit
As the affiant, place in your  age, address, occupation and any other information that is required
Provide the information that is relevant to the legal issue at hand
When placing in the facts, make sure to do so in proper paragraph form
Always make sure that there are no errors regarding the information you placed in, as well as guaranteeing that everything is all true without any exaggerated claims.
Place your (the affiant's) signature above your name below the form
If you would like to fill out other affidavit forms, such as affidavit of support forms which are used to ensure that support in the form is legally enforceable, then you may go through our other affidavit forms to aid you.