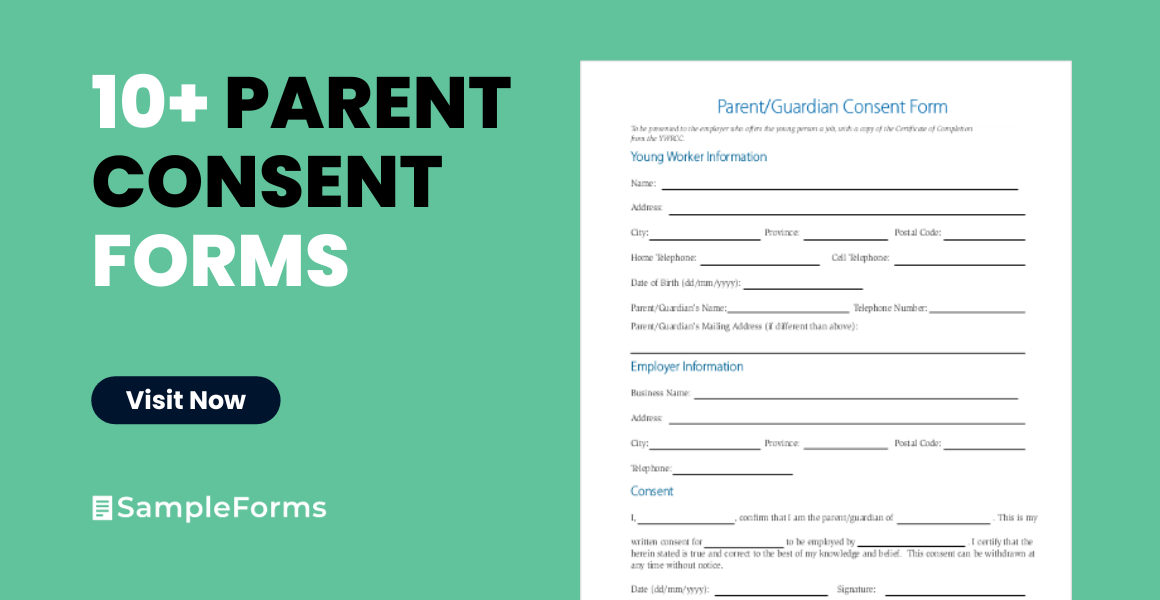 Ideally, children below 12 years of age are not mature enough to make huge decisions for themselves; thus, a parent's consent is required to make sure that decisions are done with the child's best interests in mind. Some examples of situations wherein a parent's consent is needed is when a minor travels abroad without his parents or when photographs of a child are taken for marketing or promotional purposes.
In some countries, parental consent sometimes requires the consent of both parents in order for it to be fully implemented. When a parent provides consent, it generally means that the parent fully understands and willfully agrees in writing the activity indicated in the form.
Related Link: Consent Forms
Sample Passport Parental Consent Form
Parent/Guardian Consent Form
DMV Parent Consent Form in PDF
Parent/Medical Consent Form Example
Parent Consent Form for School Counselling
Types of Parental Consent
There are generally different types of Parental Consent; however, we will only highlight a few of them for educational purposes.
Travel Consent
Travelling can be a wonderful experience for a young child and can be both an educational and an adventurous experience. However, due to the increasing number of cases of children being abducted and ending up victims of human trafficking and pornography, immigration officers, airlines, and even travel companies have imposed stricter rules when travelling with a minor.
When to Use A Child Travel Consent Form
a child travelling alone
a child travelling with only one parent
a child travelling with relatives
a teacher travelling with students on a trip
a family member, other than a parent, who is travelling with a minor
a friend of your child who will be travelling with you on vacation
a parent with a different last name from the accompanying minor
a caregiver or a guardian of a child and are planning a trip
Contents of a Child Travel Consent Form
name and contact information of the child's parents
name and passport or birth certificate information of the child travelling
if the child is travelling with adults, include their names, information, relationship to the child, and passport details
details of the trip
place where the child will be staying
parent's consent with signature
signature of a

lawyer who will notarize the form and will act as a witness
Related Link: Questionnaire Consent Forms , Travel Consent Forms
Parent Travel Consent Form
Parent Excursion Consent Form
Educational Research Parent Consent Form
Field Trip Parent Consent Form Printable
Volunteer Parent Consent Form
General Parent Consent Form
Child Medical Consent
A Child Medical Consent Form gives the child's travelling companion or a guardian the authority to make quick medical decisions on a parent's behalf during medical emergencies.
Photo Consent for Young Children
Using children as the subject of a photograph or a video can be grounds for invasion of privacy and must therefore require consent. Acquiring consent ensures that they are aware of their photograph being taken and in what particular way it is going to be used.
Young people below 12 years of age may not be fully mature enough to understand this and will require the consent of a parent, especially if the photograph is to be utilized for marketing or promotion purposes.
Related Link: Student Consent Forms