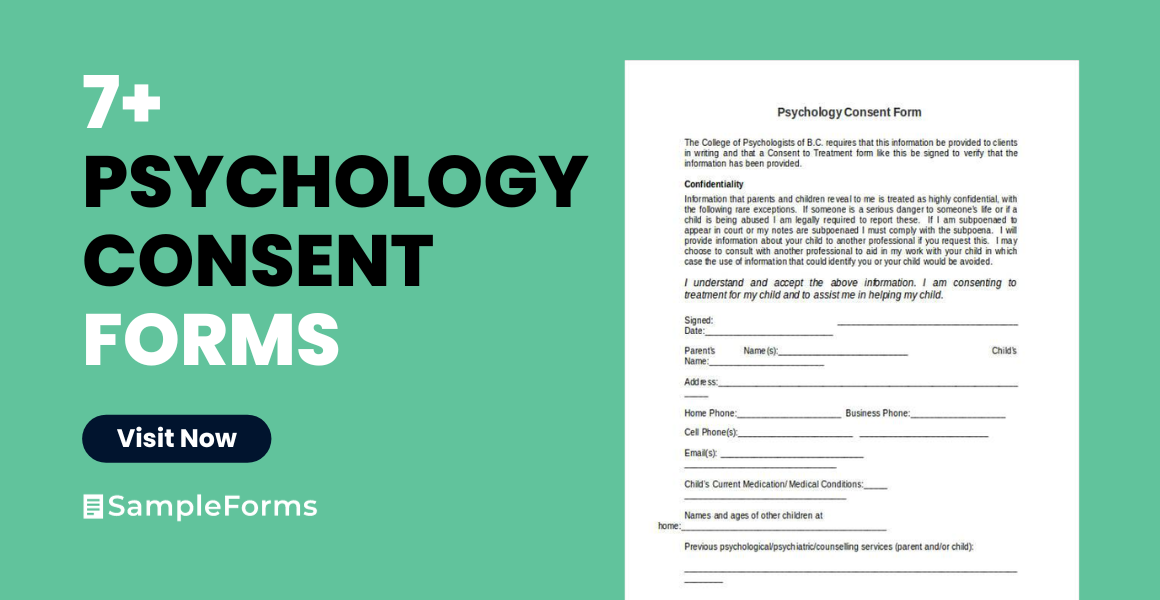 The human mind is very complex as its functions can affect the way an individual behaves and thinks. Psychology, as a body of science, helps people understand the importance of knowing different behaviors and their triggering elements as well as how these behaviors can give effects to our daily lives. There are some people who make a living in trying to understand what goes on in the human brain, these people are called psychologists. Some do this because the money pays well, others do it for the sake of trying to further progress the research on the human mind and how to understand ourselves better.
There are some who need to do research so that the studies on the human brain will be broadened even further, and they might just discover something new.
However, before they do that, they need the proper permission from the right people before they conduct these experiments. The one way for them to do that is by presenting Psychology Consent Forms, plenty examples of which you will find available here for download.
Psychology Experiment Consent Form
Psychology Informed Consent Form
Psychology Consent Form in PDF
Psychology Research Consent Form
The Various Types of Psychology Consent Forms
There are various types of consent forms for those psychologists who wish to perform certain experiments in studying the way a human brain works, all while having their patients agreeing to them. Here are some examples of these types of forms:
Psychology Parental Consent Forms are the kinds of form that psychologists hand out to parents so that they may be able to perform research or even activities with the child.
Psychology Research Consent Forms are used by those people who give their full consent to participating in a psychologist's research program. These allow the psychologists to perform tests related to the research on the subject.
Psychology Experiment Consent Forms are utilized by those people who give their consent and who wish to participate in a psychologist's experiment. These experiments might involve activities that require physical and mental effort coming from the participant, and thus allows them to be fully aware ahead of time as to what they'll be doing.
Psychology Consent Form Example
Psychology Parental Consent Form
Free Psychology Consent Form
Psychology Consent Form in Doc
The Importance of Having Psychology Consent Forms
Having Consent for these kinds of experiments or research is really important on the part of those participating in it. There are forms like Psychology Informed Consent Forms, which allow the participant of these psychological studies to be informed ahead of time as to just what kind of experiments he or she will have to go through. If that person agrees to it, then he permits the psychologists to legally perform tests on him relevant to their research.
This is also important for the psychologist. Since some of their questions may possibly touch on delicate matters, these forms should protect them in case the research subject accuses them of unethical lines of questioning.