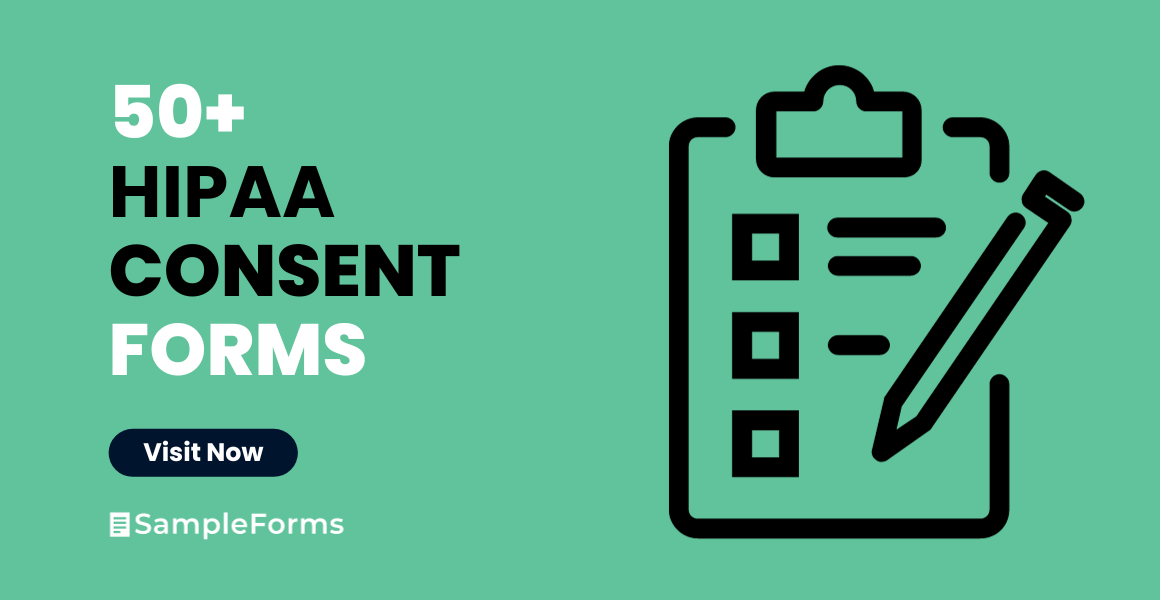 A HIPAA Consent Form is a crucial document, intricately designed to safeguard patient health information while ensuring compliance with the Health Insurance Portability and Accountability Act. Navigating through its meaning, exploring various types, examining tangible examples, and comprehending the meticulous creation process are pivotal in enhancing healthcare service integrity. Dive into this comprehensive guide that not only demystifies HIPAA Consent Forms but also imparts invaluable tips to fortify your knowledge and application in the healthcare domain.
What is a HIPAA Consent Form? – Definition
A HIPAA Consent Form is a document used in the healthcare industry to obtain authorization to use or disclose a patient's protected health information (PHI). These printable form adheres to the regulations set forth by the Health Insurance Portability and Accountability Act (HIPAA), ensuring that any disclosure is in compliance with U.S. law, safeguarding the patient's privacy and ensuring their health information is protected while enabling necessary data sharing among healthcare providers.
What is the Meaning of HIPAA Consent Form?
The meaning of a HIPAA Consent Form centers around the lawful use and disclosure of a patient's protected health information (PHI) under the guidelines of the Health Insurance Portability and Accountability Act (HIPAA). This form signifies that the patient, or their legal representative, has been informed of how their health information will be used and has agreed to it being shared for specified purposes, such as treatment, payment, or healthcare operations, thereby ensuring the safeguarding of their privacy and data security.
What is the Best Sample HIPAA Consent Form?
A well-structured HIPAA Consent Form ensures the legal and secure use and sharing of protected health information (PHI). A good sample would typically include the following elements:
Patient Information:

Full Name
Date of Birth
Address

Purpose of Disclosure:

Clear statement indicating whether the PHI will be used for treatment, payment, healthcare operations, or another HIPAA-permitted use.

Information to be Disclosed:

Detailed list of the types of information to be shared, e.g., medical history, treatment records, etc.

Name and Information of the Entity Receiving the PHI:

Name
Address
Contact Details

Expiration Date:

A specific date or event that signals the end of the consent.

Patient's Rights:

Statement explaining the rights to revoke consent, how to do so, and any exceptions to the right to revoke.

Signature Block:

Space for the patient or their representative to sign and date the form.
A relationship to the patient if signed by a representative.

Notice of Privacy Practices Acknowledgement:

Statement confirming the patient has received a copy of the Notice of Privacy Practices.

Additional State-specific Requirements:

Depending on jurisdiction, there may be additional elements or alternative requirements.
Having a thorough, well-formatted HIPAA Consent Form that patients can easily understand, and that aligns with legal requirements, is paramount in maintaining compliance and ensuring secure PHI handling. Note: Always consult with a legal or compliance professional when creating or updating forms to ensure they meet all current regulatory requirements.
FREE 50+ HIPAA Consent Forms in PDF
51. Children HIPAA Patient Consent Form