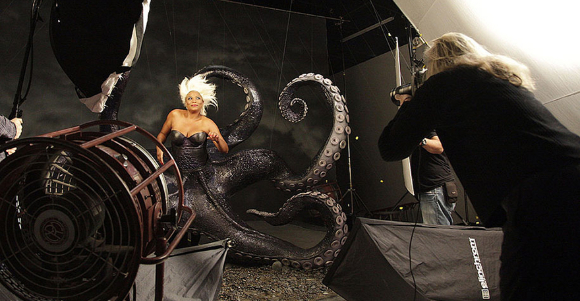 Are you friends with a professional photographer that is part of the National Geographic? If that's a yes then you might be relishing in the thought of being friends with the amazing photographer. The photos or shots taken may be proliferated or you may want to use them for your Instagram feed, among others. The problem is, using photos like these, as with any photos in magazines that you want to use are watermarked, in which case you'll need a release consent form.
In some cases, a photographer's team could file a lawsuit about anybody uploading pictures that took, thinking that you didn't ask permission from him. Therefore, you must present a photo release consent form so you can freely upload them with authority given b the photographer for the intention of making people see their beauty.
What Is a Photo Release Consent Form?
Photos or images are part of the plethora of coverage for copyright laws. According to copyright.gov, "copyright is a form of protection" that is "granted by law for original works of authorship fixed in a tangible medium of expression." You might ask, "What does copyright protect?"
Copyright is a form of intellectual property policy that gives full rights to the original owner of the content or works such as poetry, movie, song, software, architecture, system, philosophical idea, novel, painting, photos, etc. The material may be literary, dramatic, musical, visual, comical, etc. The list goes on, but anything that born from the creative spark of a person's mind is under protection by copyright law.
A photo release consent form is a formal and legal document, which a photographer can use to give rights to a client to use his photos. This document was birthed from the necessity of the photographer to provide the client rights to use the images for whatever reasons. The client may be filed a lawsuit if he or she does not have the consent form signed by the photographer.
FREE 6+ Photo Release Consent Forms in PDF | MS Word
Presented below are six examples of photo release consent forms that came from reliable sources or official websites that had used the types carefully, maybe once or twice before. Most of the six photo release consent form that we have similar content, but you can carefully examine the files to see if you can spot any difference in terms of structure and style.
The signatures maybe in the beginning and the agreement on the bottom part or vice versa. You will never know unless you try to look at each sample and compare them.
1. Sample Consent Form
2. Photo Release Permission Slip
3. Website Photo Consent Form
4. Photography Consent Form
5. Sample Photography Consent Form
6. Photographic Consent Form
7. Photo Video Recording Release Consent Form
Photo Release and Model Release Forms
A photo release consent form is different from a model release consent form. Both have different structures, functions, and areas of focus.
A photo release consent form focuses on giving rights and custody of the photos to the client that might upload them on their social media accounts. This type helps the clients gain access to the images that might have their faces in them and use them freely without being reprimanded that the client must ask permission from the photographer.
A model release form, on the other hand, focuses on giving rights to the photographer to use the photos that he has taken from a photoshoot. A model release form is seen as a written consent by the model, giving the photographer custody of the pictures to use in any manner that he pleases.
Privacy Laws
The United States Supreme Court has specified that people should know how there are different expectations of privacy. Privacy is not only limited to one's bubble of space. If you are inside your home and if someone took a photo of you, then they are trespassing against your right to privacy. But if you are in a public or commercial space, which is seen as forfeiting the right to privacy, then photographers can take your photos and use them, granted though that the main focus is not you.
If the photo that the photographer took has you occupying a big part of the picture, then you have the right to say something about it. You can even ask for a copy of it. Just know that you must let the photographer sign a photographer's consent form so you can freely use that photo without being filed for copyright.
How to Create a Photo Release Consent Form
Here are a few tips on how to create a professional and formal photo release consent form that you can use whenever people might want to sue you for copyright.
Step 1: Use Default Serif Fonts on Your Document
As much as possible, legal and professional documents must appear formal. The texts must then be official. Serif font styles appear more formal and are widely used in business documents than sans-serif font styles. Select default serif font styles since these are more known, such as Times New Roman, Georgia, Garamond, etc.
Step 2: Write Your Business Information on the Document
Never forget to input your business information such as your business street address, work email address, mobile number, and hotline numbers. The client might have inquiries about the agreement that he or she has read.
Step 3: Include Agreements Between Those Involved
You can research the internet on how to create consent agreements regarding the use of photos and images. Your contract or agreement form must be beneficial for both parties, not just your benefit or the client's benefit. But most of all, the contract must not deprive you of your rights to the photos.
The contract form must never let you have lesser control or rights of the photos being subjected by the agreement than the client. Remember, you are the one granting permission to the client to use your photos, not the other way around.
Step 4: Assess Your Final Output
For the second to the last phase of this guide, you must review the photo release consent form. Look at the agreement again if there is any misconception or misunderstanding. Clear it out. Check also the grammatical and contextual errors on the material.
Step 5: Print Your Document
After you have reviewed and evaluated the photo release consent form, print it out, accurately print two copies. Onee for you and one for the client. Save a copy on your desktop just in case.