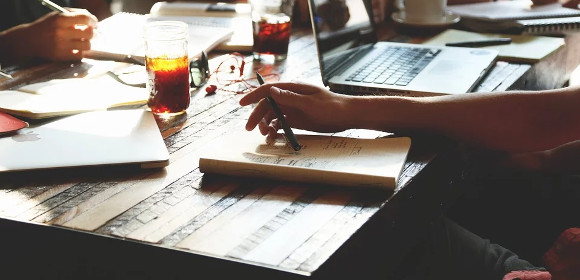 Meetings are a relevant part of the company. In a meetings, employees and company leaders brainstorm regarding the welfare of the company. From marketing methods to business proposals, meetings are integral to constructing how a company must deal with customers and market their products to their target market. But sometimes, people in meetings do not talk about such things and instead talk about irrelevant matters. And that is why meeting feedback forms are helpful for this kind of scenario as it seeks to help meeting discussions improve in how they implement their business strategies and customer services.

FREE 38+ Meeting Feedback Forms in PDF | Ms Word
1. Community Planning Meeting Feedback Form
2. Sample Meeting Feedback Form
3. Visitors Meeting Feedback Form
4. Stakeholder Meeting Feedback Form
5. Family Team Meeting Feedback Form
6. Parent Representative Meeting Feedback Form
7. Meeting Protocol Feedback Form
8. Conference Meeting Feedback Form
9. Public Forum Meeting Feedback Form
10. Team Meeting Feedback Form
11. Legislative Meeting Feedback Form
12. Annual General Meeting Feedback Form
13. Congressional Meeting Feedback Form
14. Congressional District Meeting Feedback Form
15. Community Meeting Feedback Form
16. Governing Body Meeting Feedback Form
17. Parents Teacher Meeting Feedback Form
18. Council Meeting Feedback Form
19. Meeting Strategy Feedback Form
20. Town Meeting Feedback Form
21. Directors Meeting Feedback Form
22. Care Plan Team Meeting Feedback Form
23. International Meeting Feedback Form
24. Leadership Board Meeting Feedback Form
25. Sample Community Meeting Feedback Form
26. Community Outreach Meeting Feedback Form
27. Consultation Meeting Feedback Form
28. Ward Community Meeting Feedback Form
29. Simple Meeting Feedback Form
30. Sample Congressional Meeting Feedback Form
31. Task Force Meeting Feedback Form
32. Regional Meeting Feedback Form
33. Parliament Meeting Feedback Form
34. Public Meeting Feedback Form
35. Basic Meeting Feedback Form
36. Curriculum Meeting Feedback Form
37. Sample Stakeholder Meeting Feedback Form
38. Valley Support Meeting Feedback Form
39. Standard Meeting Feedback Form
What Is a Meeting Feedback Form?
The goal of every company is to improve continually. Improving the company method and strategy can only happen when leaders come together in a meeting and do brainstorming. But even in a meeting, there are still manners and practices that need improvement, and thus, the meeting feedback form came to be.
When a meeting becomes more about gossip and nonwork-related topics, the meeting is not going in favor of the company. A meeting feedback form serves to discuss relevant issues as well as the mishaps and derailings that happens during the company meeting. The forms help to call out bad habits and hope to improve how a meeting program should happen.
Variety of Feedback
Meetings are events where company leaders brainstorm to help solve issues that the business continually deals with, but sometimes, people in the meeting deviate from the primary goal. Irrelevant discussions happen, and topics that the company needs to get disregarded. And that is why meeting feedback forms are crucial in bringing into light many issues that occur.
Feedback helps call out the problems in a constructive manner, but there are types of feedback that have different approaches. Listed below are other types of feedback, each with its way of presenting issues and criticism. Learn the varied types, and maybe you will know how to use them in the future.
Negative Feedback – When people talk about feedback, all that comes into mind are the negative parts that associate with the term. And most times, people do not like to hear feedback because of this. Negative feedback is the culmination of biases that disguises as feedback. The input does not help improve how the system works but only serve to point out the wrong methods and management during the meeting.
Positive Feedback – Positive feedback counteracts the very definition of negative feedback. And if negative feedback points out the downsides and disadvantages, positive feedback points out only the advantages, praising what good aspects that came out of the company meeting. Although it may sound as if positive feedback is better than its counterpart, it is no better than it, for it does not give out solutions and does not even point out relevant issues. How will the leaders improve the company meeting discussions if all feedback is mostly positive? There should be an equal focus on the positive and the negative if one expects to grow.
Constructive Feedback – Constructive feedback is the most preferred kind of the mentioned type in this list. Constructive feedback focuses on observations, pieces of information, methods of organization, and many more in the meeting and dissects it. This type does not base its judgment on biases or preferences, but it only objectively critiques the work, method, and style. The feedback coming from this type helps improve how a meeting must go. Meetings need to be constructive in terms of discussion, and if there are instances where it doesn't, then only in the feedback, will it be a part of the discussion.
Relevant Elements in a Feedback Form
When creating an article, you need to have specific elements in mind. The article elements are what comprise of its body or essence. Without these sections, the article will not be the kind of material that it is supposed to be. Even in a feedback form, the elements are essential in giving it a purpose. And without these features, only God knows what will a feedback form's function be.
Date, Time, and Venue – For documentation purposes, company leaders will want to know where and when the event will take place. And so properly noting down the date, time, and venue is a must.
List of Attendees – It is highly a priority to know who was present during the meeting to know who heard the agreements and decisions made. Usually, the secretary lists down the names of the people present at the meeting so those who are absent will receive a form of penalty.
Rating Section – One commonly used type of rating format is the Likert scale. This type of scale makes the person decide from a level of Strongly Disagree to Strongly Agree or 1 to 5 type of rating system. This section helps company leaders determine which aspects of the meeting are effective and which are not. But this system will not work without proper questions, of course.
Comment Section – It is also a good tactic to include a section where the ones who will fill out the document be given the means to vent out or provide their opinions regarding the matter. The part helps gather firsthand data from the people present in the meeting.
Legends Section – A legends section is needed, so the people who will answer the meeting feedback form will know how to fill out the document. Legends help people understand the signs and symbols from the text.
How to Create a Meeting Feedback Form
Creating this document is no easy endeavor. The paper entails research and hard thinking. One must understand that feedback forms are not merely an easy document to fill out. And a feedback form must be able to let the people give out substantial answers because the data in the feedback is useful.
If you have no idea how the document looks like, we will help you in the process. Here are four steps that you can read to assist in the creation of the meeting sample feedback form. Be careful when creating the document as one wrong move might result in lacking data.
Step 1: Create Relevant Feedback Questions
A feedback form is not without probing questions. If you create feedback form with questions that merely give a yes or no answer, then what is the point of making it? A feedback form must be able to obtain relevant data. But to do that, the document must contain competent and relevant questions as well.
When formulating the questions, you must take into consideration that the items must be engaging. Engaging in the sense that the questions make people explain and expound their ideas. A single word answer can result in no data at all as compared to one sentence or one paragraph.
Step 2: Include the Company Logo/Name
Every meeting form must contain a piece of the organizer's image. In the case of company meetings, meeting forms must present a picture of the company. The perfect example is the company logo. Since the logo portrays the image of the company, it must not be cheap-looking, but it must not be that extravagant, as well.
You have the option of using the current company logo, but do not print it in black and white. Add color to make it more appealing. The logo need not take up a big space in the document. Go for a smaller size since most document creators opt to do that.
Step 3: Add the Contact Details
After filling out the meeting feedback form, some people will want to contact the one who organized the meeting for further inquiries. This scenario is evident in company meetings when even some of the attendees will contact the secretary if they want clarification on a specific topic or suggest an idea to help the company.
And so, adding the company contact information will help those who usually do ask further information even after the meeting. Typically, document creators include necessary contact information such as the mobile number, hotline number, street address, and email address. But you can add other relevant contact details besides the ones that we mentioned already.
Step 4: Finish with a Review
It is always a good habit to recheck your work. People and even professionals can create grammatical or contextual errors during the creation phase. And it is okay since no one is perfect. But there is a saying that when one makes a mistake, one must do everything to correct it. After an output gets made, an assessment is sure to follow. Assessing one's work is an excellent way to weed out the remaining major and minor mistakes that you might have glossed over. And you can even improve some parts of the document that you deem unfit.
Meeting feedback forms serve to make company meetings more relevant and constructive. There are instances where meetings do not foster the right way of brainstorm. Some people in the conference are talking about irrelevant matters and some only focus on one side. Nothing constructive gets borne from the discussion. A meeting feedback form ensures that the company meeting is fruitful from the start to the end. The overall goal is the improvement of the company. But how can development happen if the company meetings do not talk about such plans?