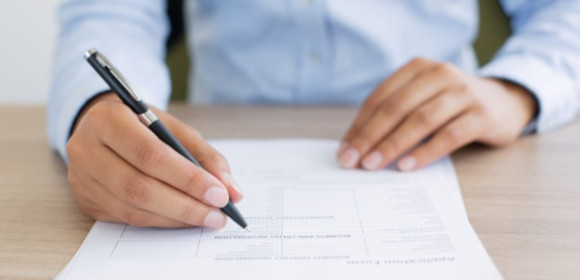 The business world focuses on creating an identity that customers can relate to. And they use every means to gather needed data to create such a form. An identity is what the customers want, and information forms are the best ways to collect buyer data. Information is the DNA of identity, and it is this aspect that helps businesses know how to make something that the customers will want to purchase. Because maybe through purchasing the identity that the companies offer, customers can feel like they have a sense of acceptance.
FREE 52+ Information Forms in PDF | MS Word | XLS
1. Information Acknowledgement Form
2. Employee Personal Information Form
3. Application Information Form
4. Account Information Form
5. Income Tax Information Form
6. Qualification Information Form
7. Non Employee Information Form
8. Biographic Information Form
9. Original Information Form
10. Information Statement Form
11. Personal Information Form
12. Member Information Form
13. Adoption Information Form
14. Additional Information Form
15. Social Security Information Form
16. Community Infrastructure Information Form
17. General Information Form
18. Reference Information Form
19. Contact Information Form
20. Financial Information Form
21. Information Consent Form
22. Provider Information Form
23. Criminal Information Form
24. Student Information Update Form
25. Client Information Form
26. Business Information Form
27. Information Request Form
28. Soil Sample Information Form
29. Immigration Information Form
30. Sale Information Form
31. Information Log Form
32. Successor Information Form
33. Change Information Form
34. Honorarium Information Form
35. Foreign National Information Form
36. Information Access Form
37.Vehicle Information Form
38. Information Release Form
39. Worker Information Form
40. Complaint Information Form
41. Agency Release Information Form
42. Registration Information Form
43. Visitor Information Form
44. Emergency Information Form
45. Partner Information Form
46. Learner Information Form
47. Procurement Information Form
48. Security Information Form
49. New Information Form
50. Payroll Information Form
51. Property Information Form
52. Cost Information Form
53. Awards Recipient Information Form
What Is the Use of an Information Form?
Information is essential in almost everything you do, especially in business. But these pieces of information won't be as useful if business owners do not appropriately document it. That is when information forms come in. These documents will allow the company to record any information they need. Even for small businesses or surveyors, information forms are vital in getting details from their audiences.
Information forms are useful in various fields in the industry. This document contains data that allows the establishment to analyze what the customer trends are nowadays. Knowing the recent customer trends helps business leaders conjure up a persona. A persona is a combined result of the data that the business obtained from its target demographic. The persona then functions to help customers relate to it. Once customers connect to the persona, they consume it.
As we said, people want to look up or relate to a popular idea or figure. The figure might be a superhero, a singer, a politician, food cuisine, etc. For some, eating Japanese cuisine helps them become someone else while others also find it elsewhere. There is a need to consume this "identity" badly since you become what you consume. And it is up to businesses to gather needed information from their customers and also from information forms to find the means to satisfy this need to consume an identity entirely.
Advantages of Information Forms
Having information forms would help an establishment have an efficient way of collecting the data they need to use. These documents will surely make data gathering quick and easy. Information forms bring more benefits than one to an organization. To help you understand, here is a list of advantages that information forms bring to an establishment:
Efficient Recording of Information – With an official information form, it is easier for people to record any information, be it from customers, employees, or clients. Information forms contain questions that lead respondents to provide the information the establishment wishes to have. The official documents are also a great instrument in keeping the data safe until the person-in-charge uses it for further processes. Whether online or offline, information forms excel as a data-gathering medium. Information forms are useful in every industry since most industries want to have as much audience as possible. And only through information forms can these industries understand how to gather their needed target market.
Market Segmentation – Marketing is essential in making businesses successful. One way for marketers to communicate with their target audience is by getting to know them. That is why, through information forms, marketers will get their audience's personal information to understand their patterns and characteristics better. This procedure also allows companies to segment their potential consumers accordingly.
Establish Accurate Strategies – Through information forms, establishments can come up with a strategy to better their management or their processes. The information collected will be analyzed by the company, making them plan the right approach for their operations. This process is most useful in gathering feedback from consumers. Companies would know what to do to each of the consumer's concerns and suggestions.
Secure Confidentiality – Filing an information form is safer than sharing information verbally. Establishments need to keep all the information confidential to avoid information stolen and taken advantage of. With the help of information forms, there will be more details safely secured since one of the top priorities of companies is keeping all the client's information in check. If they don't do this, chances are the company will lose more clients.
Why is Accurate Information Essential in Business?
Inaccuracy is a big no-no when dealing with customer information. One must acquire accurate data, and no errors should be the job. One small error might result in a significant failure that will get the company losing many of its customers and clients. Companies do their best to avoid losing their customers and then going bankrupt. You should do the same. Here are a few reasons why accurate information is highly essential for companies.
Proper Presentation of Data – Data needs to have an appropriate presentation. Statistics and rates need accuracy in how the interpretation goes, and thus, data also requires an accurate display. How will companies be able to market and satisfy their target market if the data they obtained is not precise or given form understandably? You can find countless articles on the relevance of data presentation since companies do not know how important this truly is for its welfare and progress.
Importance of Information in Marketing – No marketing plan or no business proposal will come to fruition if no data is present. Before any idea of action starts, the company must conduct various means of gathering sufficient information before the interpretation of the variables and data occurs. Accurate data gathering must be upheld during the fieldwork phase. Companies would not want to risk misrepresentation of the interest of their target demographic as it might result in the company losing as many customers. Gathering the right data will help the company understand the needs of its demographic.
How Can We Manage an Information Form?
Information forms are not that difficult to create, to be honest, in comparison to survey or assessment types. All you need to place are sets of questions that help you get the kind of data that you need. But for some who are new to this, we did not forget you, of course. There are a few steps below that we prepared to help you with the process of creating an information form. Follow the steps, or else the output will not be as useful as it should be.
Step 1. Determine the Purpose of the Document
You should know the purpose of the document you are making. There are various types of information forms one can use in an organization. Could it be a customer or an employee form? A student form? As long it is any document that holds confidential data. Identifying its purpose needs to happen so you can create sections that will accurately acquire the type of data that you need.
Step 2. Make Use of a Well-Written Form
As with all other sections, the presentation of ideas is a crucial factor. When creating an information form, the format must be coherent, and there must be a sense of logical progression in the way the creator arranges the sections. When the user creates a rhythm, the one who will fill up the document will have no trouble with how to answer the paper. At the very least, the user will think that the creator took into consideration the convenience and comfort of the users. Because for most professionals, a well-written document is one that underwent a lot of effort and creativity.
Step 3. Establish Confidentiality
Security is one thing that customers and clients alike want from a company. The knowledge that the company can ensure that its customers' and clients' personal information is in good hands is an easy thing. And making sure that the data gets safety builds trust. When trust is built, more customers will eventually flock toward the company. And to do this, one must place a small section that will state that information finds safety in your company's hands. You can even detail how the data gets security to assure your customers that is will happen.
Step 4. Always Update the Documents
From time to time, you need to update the layout of the documents. Updating documents will help fit in with the times. Maybe during this time, the required information is not personal things but the social status of the customer. And perhaps the next time, it will change again. So better be ready for such changes in the target market's moves in priorities and interests.
As time changes, people's identities change too. For example, from liking J-Pop, most would go to K-Pop. Businesses and companies must be sensitive to detect the small changes in the interests of their target audience. So information forms must abide by the ever-changing times too.
It would be difficult for businesses to understand how the consumer and customer mind works if they do not make use of information forms. Information forms help bridge the demands of the customers to the supplies of the businesses. The sample form makes it easier for companies to get a hold of what the current market needs and wants.