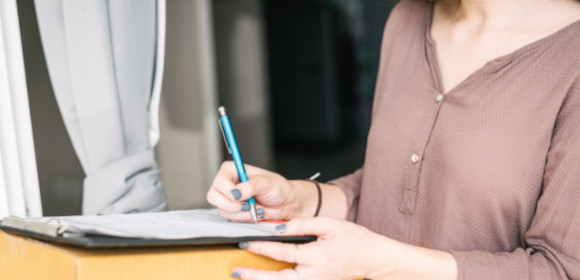 It is challenging to survive daily life with little or no money at all. While it may be true that having a lot of money is not a state of happiness, having the financial capability to avail products and services can make you contented. If you have a job, you can eat three times a day. However, the world does turn, and some people may not have the capacity to do anything as they please. The 2015 World Bank statistics showed that 735 million people are living with $1.90 per day, considered to be under the extreme poverty line. Although the number decreased by 67% from the 1990s records, it remains a global challenge. With the help of fundraising initiatives, this number may go nearer to zero.
FREE 32+ Fundraising Order Forms in PDF | MS Word | XLS
1. Fundraising Request Order Form
2. Fundraising Order Form Sample
3. Summary Fundraising Order Form
4. Simple Fundraising Order Form
5. Bag Fundraising Order Form
6. Fundraising Approval Order Form
7. Fundraising Material Order Form
8. Winter Fundraising Order Form
 9. Fundraising Packet Form
10. Fundraising Reconciliation Form
11. Tree Fundraising Order Form
12. Fundraising Information Order Form
13. Fundraising Master Order Form
14. Fundraising Brick Order Form
16. Fundraising Commitment Order Form
17. Fundraising Lunch Order Form
18. Fundraising Program Order Form
19. Group Fundraising Order Form
20. Fundraising Payment Order Form
21. Fundraising Activity Order Form
22. Fundraising Agreement Order Form
23. Fundraising Details Order Form
24. Premier Fundraising Order Form
25. Fundraising Registration Order Form
26. Fundraising Event Order Form
27. Printable Fundraising Order Form
28. Outdoor Fundraising Order Form
29. Fundraising Cards Order Form
30. Family Fundraising Program Order Form
31. General Fundraising Order Form
32. Fundraising Application Order Form
What Is a Fundraising Order Form?
The concept of fundraising is not entirely new. Even before globalization penetrated the economic system, the idea to help others may have started on religious beliefs. Philanthropy, defined as the love of humankind, has always been the central idea binding us despite the differences in culture and beliefs. Without any hesitation, we share what we have to people we just met. Although the modern perspective of philanthropy is more organized and more professional, the passion for serving others never faded with a changing playing field.
Indeed, the world faces a lot of challenges that may cause chaos and discrimination. Worry not, because the international organization maintaining peace and order between countries, United Nations, formulated the 2030 Sustainable Development Goals encapsulated in the 17 key areas. Inspired by the principle of "leaving no one behind," these goals guide any businesses, charitable foundations, and the government to conduct events or activities that target the main problem in each goal. Thus, creating a fundraising event would be plain sailing because the organizers have a baseline on what challenges they should choose that is in line with their institution's vision and mission.
Moreover, the existence of a fundraising order form becomes a great tool in extending services to people in need. Because of a more sophisticated system of communication and society in the modern era, proper documentation becomes a necessity. Such a document helps you raise the money needed for a chosen charity by selling a product or availing a service. It is not your ordinary business. Unlike a business operation that aims for sales, the fundraising order targets a specific amount that will help them do a social responsibility service.
How Does Fundraising Make an Impact?
As you watch the world turns day into the night every day, you meet people from different courses of life. People wearing corporate attire may have a stable work-life balance because, at the end of the month, they know that their bank accounts have balance. While for people living under the extreme poverty line, they may rely more on the racketeering industry. The competitive workplace is like hell for people in an unfortunate circumstance. But, because of fundraising, people may get the opportunity they needed to land a stable job with justifiable compensation.
Fundraising is not limited to providing money for those who can barely provide their basic needs. It offers an opportunity for career growth, education, and livelihood. Also, the organizers have the option to do it regularly. Moreover, fundraising makes an impact through awareness.
Making a fundraising campaign can also provide immediate help at times of life and death scenarios. It is a common understanding that surgical procedures can cost a lot. At times when you cannot provide the money for the medical expenses, you can start a call for donations to friends or even strangers to save a life. In such a scenario, fundraising exhibit the spirit of humanity.
If you have no idea who to reach out to in raising funds for an event, remember that different organizations and institutions assist with people's needs in line with their priorities. Stop hesitating and leave a message. It takes a small act of courage to create an impact.
Influence: The Key Ingredient of Fundraising Order
What makes a fundraising campaign effective? Influence. If you want to start raising funds, you must go beyond your comfort zone, and yes, inform strangers. People are willing to help without knowing about your background. It is not like the recruitment process for a job that requires a meticulous process. In Ronald Reagan's famous quote, "We cannot help everyone, but everyone can help someone."
A fundraising order is similar to selling products from a startup business. You probably have a small amount of money, but the idea is promising. This single idea can create multiple ripples across the continent. Although the fundraising order may stop operating once it reaches the target amount, it can create a sustainable impact. You need a lot of audiences for people to know and understand the actions taken to solve a problem. You need exposure to have influence.
Also, raising funds may need the help of influential people. The American hip hop artist, Lil John, believes in the power of education, and he makes it possible by engaging in the Pencils of Promise. Perhaps, there is a specific magic power from famous personalities to attract more people donating and supporting a particular campaign.
The Technological Means of Collecting Funds
The traditional way of collecting funds was to send a letter to the potential sponsors, and if approved, the collection of money happens at the preferred time and location. However, this method of collection is time-consuming and may make an organizer put unnecessary effort. Thanks to technology, the transfer of money became possible using online systems. In this section, you can find the list and a short description of the fundraising websites that will help you reach your goal.
Do you like selling customized shirts to your clients and, at the same time, want to fundraise for community outreach? Check out Bonfire's website. This online platform is free and easy to navigate. They only deduct a small percentage for shipping both domestic and international and a donation fee.
If you are on a scientific endeavor that may change the course of the world but lacks the funding amount to conduct it, the Experiment's platform is the best website for you. One aspect of this platform is that it charges your supporters if and only if you reach the target, an all or nothing setup.
Working in the field of technology, innovation, design, and marketing, you know how much risk happens in launching a new product. With Indiegogo's website, your campaign may take its first flight with its 9 million backers before hitting its availability in the mainstream market. With a small percent for credit card fees, you will surely enjoy the benefits of using this crowdfunding page.
If you are a social media enthusiast, the GoFundMe platform may work best for you. With three simple steps, you can reach your target goals for less than a week. By providing a photo and a backstory, you create a campaign that your followers can read. If interested, they can donate and share with other people as well. Also, it collects a small amount for the processing and safe transfer of funds.
Are you worried that you are raising funds for a school-related activity? Perhaps, Edco is the answer to your doubts. You can easily set up your fundraising page and hit the share button to all your schoolmates and their parents. With a minimal amount for the processing fees, your campaign can turn into a reality.
How To Create a Fundraising Order Form
The struggle of starting a fundraising event is reaching the needed amount to fund it. In a way, fundraising is like convincing somebody to give money for free. Perhaps, like anybody else, you do not have the spare cash to offer something for free. However, Newton's law of equal and opposite reaction changed the fundraising concept into a more sustainable one. Instead of asking for donations, the organizers may sell anything given that a portion of the income goes to their respective charities.
Step 1: Introduce Your Product or Service
Start with a compelling story about your campaign. Always begin with the reason why such measures become a necessity for the stated problem. After providing a backstory, you need to slowly integrate the product or service that will help you reach the desired amount. Give a detailed description but do not overdo it to the point that it sounds more of an exaggeration than a persuasion.
Step 2: Provide Details on the Percentage of Sales Going to Your Advocacy or Campaign
After a small introduction to the product, you need to explain the percentage that goes to your charity. Aside from that, provide information for the page or website where donors will be able to see updates on your campaign. For example, you are helping a native community by giving them books. On the site, you may post the date when you will provide the books and include testimonies and photos taken on that day.
Step 3: Allocate a Section for Order Description
In this section, use a spreadsheet form to determine the number of items, product preference, and total amount. Since it is an order form, it must have an organized structure to avoid providing the customer with the wrong item. Nothin can ever beat the happiness of giving a donation and receiving a quality product with excellent customer service.
Step 4: Explain Payment Process
Because of the emergence of online payment systems, the transition from cash on delivery to online payment is puzzling for first-time users. It is best to explain how the payment process happens and, if possible, provide a contact number that answers queries 24/7. Also, most fundraisers utilize the social media platform because it accepts international transactions at low fees.
Step 5: Ask for the Name of Donor or Buyer for Delivery of Product
Do not forget to ask for the name of the buyer. However, in this type of order form, you can also consider the buyer as the donor. Because most ordered items can have a delivery at home service, include a section where the buyer can fill in his or her address. Other essential contact information such as phone number, email address, and alternate contact person may have space in this section, too.
Step 6: Acknowledge Donation
A simple thank you note may fill the hearts of donors.  Appreciation, even with small things, matters in keeping the public engaged with your advocacies and campaigns. Treasure them. During the implementation of your fundraising event, do not forget to acknowledge the people who made it become a reality.
One great thing about globalization is that it promotes societal understanding between varying beliefs and practices. However, it also brought conflict at a larger scale, such as the global competition for becoming an economic giant. Because of this situation, helping those in need might not be on the list of top priorities. Setting internationally-recognized goals can correct a country's negligence for its duty to protect humanity regardless of color, race, or religion. Yes, it is difficult to earn money. But, you do not need a miracle to find a generous heart. Even though the fundraising landscape changes with technology, the desire to help will stand firm despite the test of time.