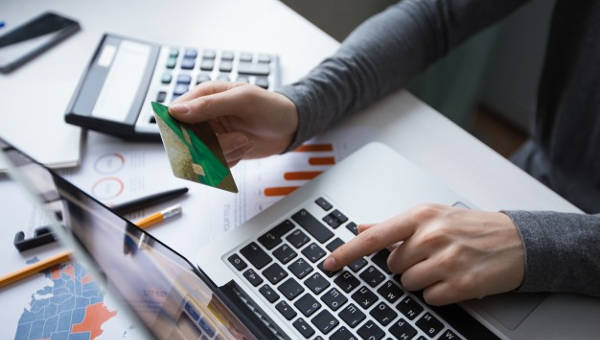 Order forms are what one use in the event that the person would like to acquire goods from any company. What these order forms contain are information regarding who gets the product, when the product should be delivered, and where it should be sent to.
Order forms can also be used internally within a business. For example, when an employee makes use of a purchase order form, then that person specifies the materials needed and the quantity they are needed in, and submits the form to the purchasing department. So no matter what order form is used, make sure that you only order what is needed and nothing more.
Business Card Order Form
QuikTrip Prepaid Card
Credit Card Order Form
Rewards Card Corporate
Electronic Business Card
How Can I Order a New, Replacement or Additional Card-Reader?
In the event that you wish to order a new card-reader, or if your card reader is damaged and needs to be replaced, then you may order  a new one online. There are multiple websites that allow you to order new card-readers, all one has to do is follow these steps:
Create an account on the site you can order you card-reader, or if you have one the log-in to it.
Select the "security" option
Look for the card-reader section and select the "order card-reader" option
Choose the reason from the drop down menu
Confirm the order
If you would like to order a new card, then you may use our sample order forms to help you do so.
How to Order a Student Card
Follow these steps to help you obtain your student card:
Make sure that you have completed your course enrollment, which means that these subjects must already be enrolled.
Follow the guidelines on submitting your school photograph
Verify your identity by providing your any other required information to determine how your card will be issued
Once your order has been approved, your card will be delivered to your address within at least 5 working days. These steps are somewhat similar to the steps for using sales order forms, both require the information before anything can be delivered.
Gift Loyalty Card Order Form
Campus Courtesy Card
Visa Gift Card Bulk
New Card Order
General Credit Card Order Form
How Do I Order a Replacement for my Damaged Card?
For those that would like to order a replacement for their damaged credit or debit card, the best option would be to do so online. So follow these steps to make sure that you acquire your replacement:
Go to the website of the company you would like to issue the new card and log in with our username and password
Select the customer service tab in the page
Select the ATM and Debit card services and choose the replacement option
From the drop down menu, select the card you would like replaced
Verify your information
Confirm your order
You also have the option to contact customer service center and wait for at least 7 working days before you obtain the card. Or you  may also go to your local branch and order a replacement there.
If you would like to know more on the different types of order forms, such as work order forms wherein employers make internal orders within the company to employees, then you may view any of our sample forms regarding orders.