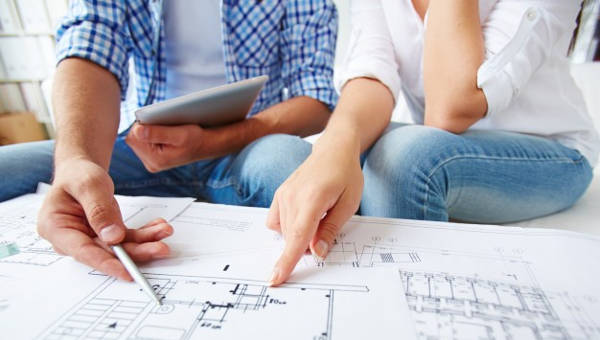 People have the habit of changing their minds at the last minute, and this often results to conflicts, regrets, distractions or whatever you call it. An example of which is when you are answering an exam and you are not sure of your answer, so you change it. But after the results came in, you realize that if you did not change your answer you could have got the right one.
Situations like these happen all the time, but it is all part of our lives and it's pretty normal. You have to think about the changes that you are going to make. Order forms can be made in Excel spreadsheets in order for you to have a detailed format of the form and make use of tables. After going over with these sample formats, you should be able to design your own order form.
Construction Change Order
Contractor Change Order
Bank Change Order Form
Change Work Order
Blank Change Order
What is a Change Order Form?
A change order is formally done by the authorized personnel and is completed with a change order form. This form is filed and filled up if there are necessary changes that are needed to be made. These changes are either for additional, elimination, or cancellation of workloads, work orders, or working staffs/employees.
Not all changes are said to be for the welfare of the company, some are mistakenly made which affects the performance of not just the company, but also the employees. A change order should be approved by a person or people who hold higher positions or rank in the organization. You could also refer to simple order forms for more information of how order forms are written.
How to Cancel or Change an Order
An order is changed only if it is thought through or planned thoroughly by the managers, especially those who are involved or will be affected with the change.
The reason for meetings about the change/s is in order to avoid conflicts between department heads if ever the said change would cause a negative impact. In order to have an effective process of the cancellation for order/s, the cancellations should be made few months prior to the work order date.
For construction, Construction Change Order Forms are properly filled up with the specified order information, such as the reason why change is made.
Change Order Request
Change Order of Fields
Document Change
Engineering Change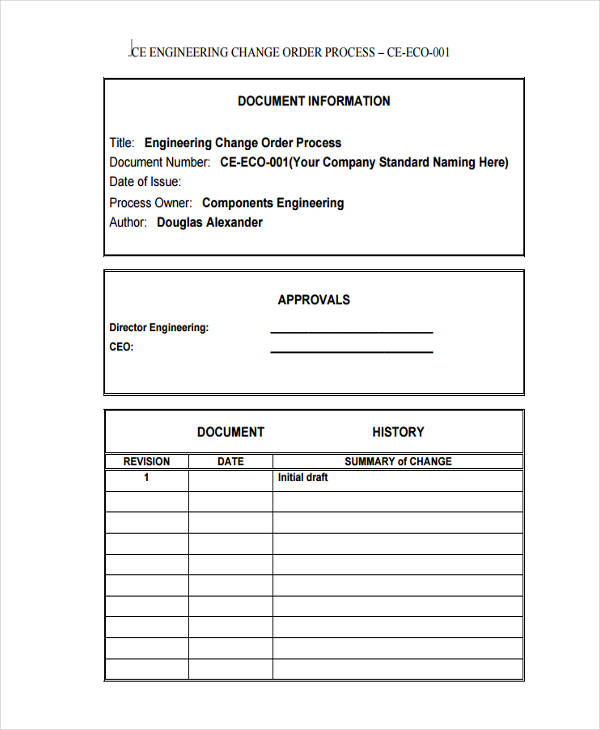 Name Change
Printable Change Order Form
Contract Change Order Form
Objectives and Benefits of a Change Order Form
The following are the benefits of a change order form:
the order for change using the form will be prioritized from any other orders that are informally made
the results from the changes made will be documented for future references
the company will be able to meet the requirements or the objective goals
helps the company to make better choices in making changes
all changes will be identified before they occur
the team will be able to strengthen their communication especially when all are involved in the regular meetings regarding the change that are needed
the process for change/s approval is implemented formally
the extent of the approved changes are controlled
the effects that resulted from the implementation of change will be monitored
As mentioned above, the change order form is made by the managers, and these could be the result of an employee who filed a change order request form. A change order request form is filled up by any personnel or employee if he/she believes that there are things or workloads that are needed to be changed. In order to start yours, take a look at blank order forms.