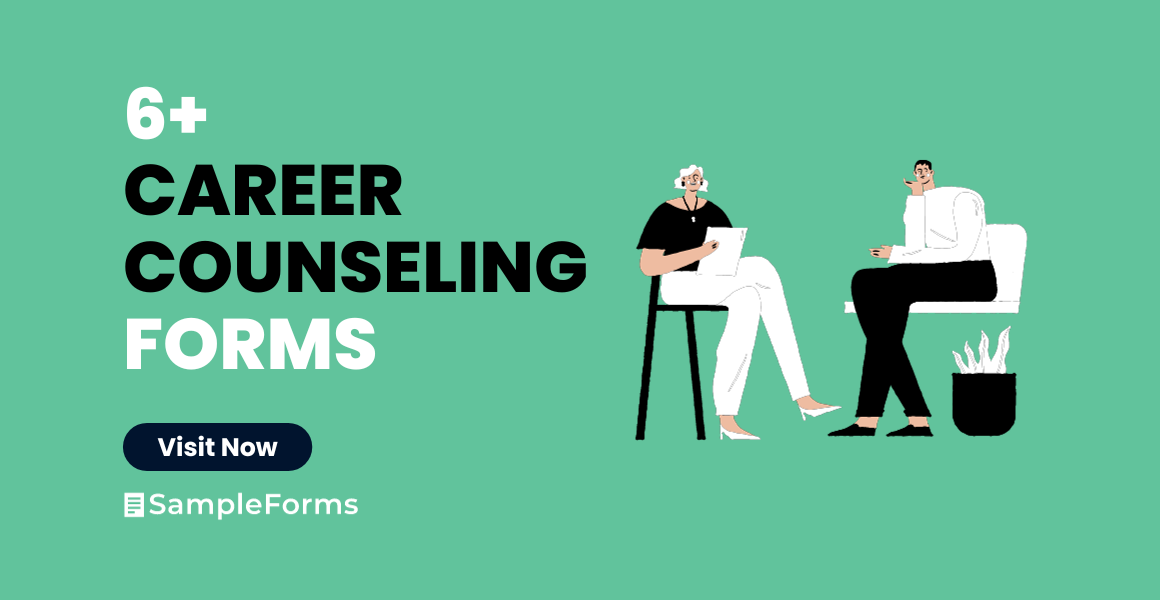 There comes a time in life where we have to consider the career path we desire to have. Our career is not only for financial stability, but it is also a learning experience. For guidance, one undergoes Career Counseling to see what options they have. When employed, one can go through Employee Communications Counseling to help bring out their best performance.
Formality is always present in counseling sessions of any kind. The purpose of counseling intake forms is to be well-informed before meeting the client and create a list of ideas that can help direct them to a better path. These intake forms also help the counselor become more organized in order to keep track of the clients.
Student Career Feedback Form
Career Counseling Request
Career Counseling Form Sample
What is the Career Counseling Process?
When one undergoes Career Counseling, it is good to keep in mind that all sessions will be individual and face-to-face with the counselor. The beginning part of the process is the completion of Counseling Feedback Forms, first meeting the assigned counselor and sharing career related issues.
The client may also share their preferences and interests to help the counselor get a better assessment of the situation. This interaction leads the counselor to present possible fields of work to pursue. Client are then given time to gather more information on the given options before making a final decision and plan.
How Does Career Counseling Work?
Career Counseling is a simple idea to begin with. It involves a counselor helping a person's problem with choosing a suitable or a desired career option. The use of forms such as counseling intake forms, feedback forms, and Performance Counseling Forms help the counselor come up with a list of options at a faster pace.
The list of possible career paths stem from a combination of the client's interests, preferences, and their capabilities in different fields. The outcome to look out for is for the client to have a decision or plan that they will stick by and work on.
Career Counseling Consent in DOC
Career Counseling Intake Form
Army Career Development Counseling
Why Is Career Counseling Important for Students?
Being in your last year of high school, there is an underlying pressure of finalizing your college plans and choosing a career to pursue. Students may feel lost and confused because of either not knowing what they like, feeling undecided, or conflicted with the issue of practicality versus passion.
Schools counselors hand out Student Counseling Forms and schedule a career counseling session with each of the students to help direct them to a career path they are comfortable with and sure to work on. Since the students are given a list of options, they won't feel forced compared to being presented just one choice. This type is important because it helps alleviate the pressure of forming a career plan and ease the burden that comes with pursuing a career.
How to Give Career Counseling
Being a career counselor grants you the power of bringing change into someone's life, especially in an individual's career path. To help you assess an incoming client, you can give them a Blank Counseling Form to fill to get acquainted with him or her. When first meeting the client, it is important to build rapport for the client to feel comfortable in the upcoming counseling sessions.
As the client starts sharing about their problems and concerns, you should be able to find a way to help them attain effective coping strategies in managing their problems. Career counselors who reach an understanding of the client's issue, can proceed with the use of open-ended questions to help the client in reaching the same understanding.