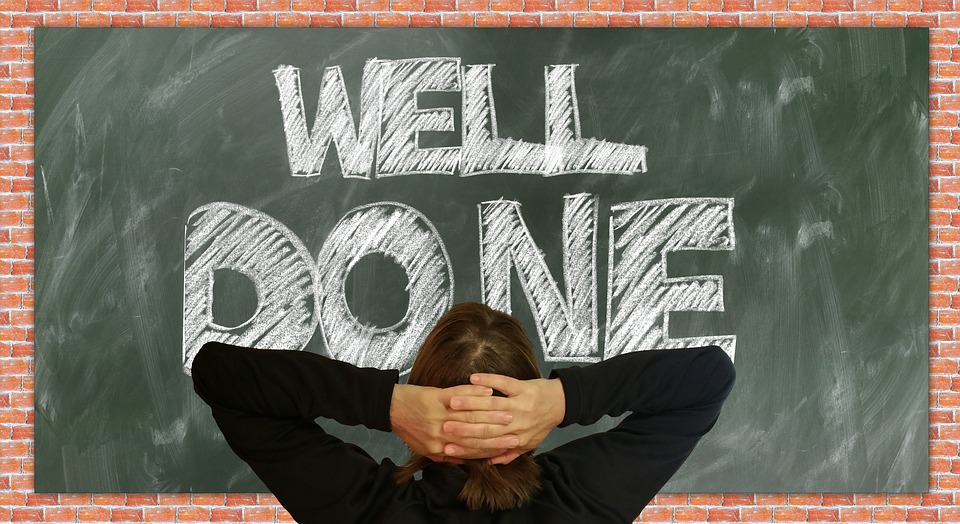 A self review is an individual's self evaluation or assessment regarding his or her performance within a given specified period of time. The purpose of conducting this is for the employee to see whether his or her performance is enough and is meeting the expectations or even attaining way beyond what is expected by the management.
In undertaking a self review, the employee should be able to list all the findings and the necessary information to be written or documented. This is done using the appropriate review form in order to see or pin point the areas that are needed for improvements. Conducting a self review is considered to be the most effective way for an individual to reflect on how he or she has been performing for the past few months. This is also to see whether he or she is able to meet the expected results in due time.
Employee Self-Review Form
Performance Self-Review Form
The Importance of Self Reviews
Another reason why self reviews are important to be held or conducted is that, it is the best way that individual employee suggestion or staffs could avoid the criticisms that their managers have against each of them. This is for the reason that they are able to identify the different areas that they need to improve. This is also conducted to know whether each of them is dedicated to their applied job and taking or doing their tasks seriously.
With the use of these review forms, an individual employee will be able to develop him or herself by being aware of what one's strengths and weaknesses are. By doing so, each individual will most likely reach the destination that is desired, because each individual will be able to know himself or herself deeper as he or she discovers the latent behavior and skills that he or she possesses.
Another thing that could be done in order to have some self improvements is by asking for a regular feedback form from the bosses or managers, in order for each one to reflect if they are on the right track of where they are aiming to go. Each employee should have a communication with their managers regularly, not just in order to create a connection, but to also make sure that they are right on track. Because with proper communication, the business management will be able to attain its aim to be successful.
Appraisal/Self-Review Form
Blank Self-Review Form
Employee Self-Appraisal Form
Conducting a Self Review
Here are the things that each employee needs before conducting a self review of self assessment:
Setting of goals or objectives that are needed to be met or achieved
Allocating appropriate time for administering a self review or self evaluation
Choosing for an appropriate place for relaxation as an individual does a self reflection
Securing a form in order to note the results for later references
In conducting the self review or self assessment, here are the following things that an employee should do:
List the results or realizations regarding his or her performances from the different tasks.
Review and reflect on the results.
Recall on how he or she did in order to finish the certain task.
Rate his or her performances and see if he or she did well enough.
Determine where he or she went wrong by identifying his or her flaws.
Identify what are needed in order to develop his or her skills or improve his or her performances.
Discuss the results with somebody else to see how well he or she did during the training evaluation
Employees conducting such review for one's self should be honest with listing the results of those discovered flaws of each individual. He or she needs to take time in contemplating with each results and find ways on how each of them could ameliorate these areas. In doing this kind of review, here are the different areas that are most likely improved:
Attitude towards different kinds of challenges – Instead of reacting about how big the responsibility is, be proactive.
Behavior upon completing the tasks designated to each individual – This tests the behavior of individual employee and see their reactions when each of them are put under pressure.
Interaction or organizational skills assessment – This helps determine how well each individual interact with their co-employees.
Skills in decision making when each employee is given a situation that is complicated enough to solve – Their skills towards this is being tested as they are to make some decisions on their own.
Critical thinking skills are tested when each of them encounters a difficult situation to solve. They have to identify the areas which results to the different dilemmas. This also tests their intellects and see how further they could think.
Overall performance which pertains to each one's capabilities as an employee -This is done physically and mentally.
These are just few of the aspects that are improved when self reviews are conducted. You may refer to the different sample forms that are provided for you in this article. These forms will help you understand even further the areas that are most likely affected when you do a self review, evaluation, or self appraisal of yourself. You could also use these forms for your business and personnel management whenever necessary.
Staff Self-Appraisal Form
Annual Manager Self-Evaluation Form
Performance Self-Review Form
Resident Self-Evaluation Form
Responding to the Results
In response to the results, even if it is negative, each employee has to accept his or her employee review, and strive even harder; harder to their extent, but without forcing it. If in any case the results are positive, employees should not be contented with those results. If they think that they still can do more, then they are free to do so. They should not be afraid to try and show to others what they are capable of. In most cases, they cannot exert more effort in achieving the desired result. They actually do not have to force themselves. As long as they did their best, then that is enough already.
You, undertaking a self review for yourself, does not have to be cruel on yourself. Take the review seriously, and do not take it for granted. But, you do not have to be hard on yourself. Technically, the purpose of having these self reviews is to see up to where an individual can go as he or she tests his or her capacity. Yet, conducting these does not intend to make yourself miserable just because your results are less than what is expected. Relax, and just keep on doing your best. Who knows, you might be surpassing the next performance review that your manager will give you.
Just remember that you have the perfect control of the results. Surely, the management will not set their unattainable standards to which you cannot handle . If it happens that you failed, then you probably need more practice or enhancement of your skills. That is why you need to conduct an employee review in order to test yourself and pin point the areas you need to develop before your manager does.
Dental Assistant Self-Evaluation Form
Employee Self-Evaluation Form
Instructor Self-Evaluation Form
Administrator Self Review
Employee Self-Evaluation Form in Doc
Self Reviews: Not Just for Employees
Self review is often done by employees to test their performances, but this could also be conducted by any individual who is reflecting one's way of living; ways of living which includes the healthy lifestyle, a balanced diet, physical fitness and the like. If you are an individual who seeks a healthy lifestyle, then you could do a self review or self evaluation of how you are living your life. Here are the following aspects that you need to look at when you are conducting a self review for yourself:
Healthy lifestyle which includes your environment on how you keep things around you spick and span, or in other words, spotless clean and neat. This is to test whether you are living in a safe environment where there is no room for sickness.
Balanced diet in which it is made sure that you are eating healthy, properly, and balanced. This tests whether are getting the proper nutrients that your body need.
Physical fitness which makes sure that you are capable of doing different kinds of work that you need by being physically fit. Being physically fit will also determine how you response to the different circumstances or situations that comes to hand.
These are just few of the main areas or aspects that are tested when you do an individual or self review. To sum it all up, these self review forms would help you uncover those latent skills that you never expected that exists. Or maybe, it is all hidden (probably) due to your fears, low self esteem, and lack of confidence. Because apparently, you have experienced some embarrassments regarding your performance assessments and now, you are afraid to show other people what you are capable of. Undertaking a self review would definitely help you expose or reveal those hidden expertise of yours and give you the guts to show what you can. Feel free to make use of the sample forms as your reference verification on how you could do a self review.