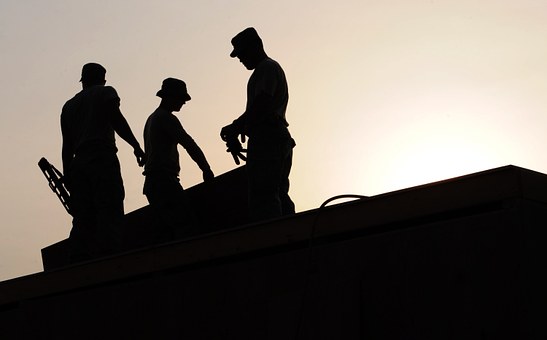 Every business company has to see to it that everything is at ease or in place. All the management appraisal operations should be well and in progress, because there is no room for mistakes when you administer a business. When some operations fail, it would cost a large amount of loss in business. That is why, it is mandatory that everything in the company is up to date, especially when it comes to business forms, information, and performances. The performances pertained here is both the management and the workforce or labor force.
Both have to be in coordination to attain the success level that every business strives for. Both should be relative due to the fact that one cannot be successful without the other. In other words, the company appraisal will not be successful without the help of it's people. And in order to make sure that both are in coordination, there should be proper impartial treatment between all the employees. Remember that running a business is not like teaching a class wherein there are some teacher's pets or favorites. It is definitely nothing like that. Hence, this is the real world wherein there are lots of competitions, especially among the business industries.
Blank Employee Self Review Form
Simple Employee Self Review Form
In this article, you will be provided with some employee self-review forms which you can use whenever you prefer to. These will help you gain more control of your people by undertaking some self reviews regarding their performances. These will definitely help them come to a realization of how well they are doing and what they should do in order to meet your business expectations. This operation will be a success if you know how to conduct it accordingly.
Further on this article are some reminders of what you should do and shouldn't do when conducting a performance review for your individual employee application. Take time to browse over these tips, reminders and the given sample forms too. Feel free to download and edit whatever suits your standards and your business expectations.
Employee Self Review Form in Doc
Student Employee Self Review Form
Why Conduct a Self Review for Employees?
Self reviews for employees are conducted in order to make sure that each employee produces the expected qualified output. Not just that, these reviews will also help them identify what they are doing wrong and how they could improve. Indeed these reviews are conducted to identify the flaws of an individual employee for him or her to change for better performance in serving the company to attain it's success or to contribute to the business review growth. But these reviews are not just for the welfare of the company, but also for the employees.
The answer to your question of how, is by giving them the chance to figure out their mistakes and never commit the same again. Not convinced that this also benefits the employees, yet? Well, when the employee leaves the company for some reasons, he or she could use all the knowledge and learning in his or her new self employment company. Thus, this will make him or her a successful employee, and who knows, he or she might get promoted in no time. Moving on, let us sum it all up. These self reviews are beneficial for both the business management and the employees because these are constructive criticisms where performances are improved or refined.
Employee Job Self Review Form
Employee Performance Self-Review Form
Employee Summary Review Form
Employee Evaluation Period Review Form
The Do's and Don'ts for Performance Reviews
Conducting an employee self review does not just mean by following a process, instead, you also have to know your limits. The self performance review will not be successful if you will not consider other people's opinions or insights. You have to be mindful of who these people are, whether they are soft-hearted, hard headed, or whatsoever.
An example to better understand this statement is when you know yourself that the objectives are unrealistic or too good to be true for all employees to achieve or reach. But in spite of that, you still pursue with such kind of performance review. Both your eyes could see that your people are having a hard time, but then you kept your mind out of it, because you want to be on top among the businesses.
You kept on thinking that it is the company's protocol that should be followed no matter what. When your employees failed, you used their personal information against them. Technically, this is not a characteristic of an efficient leader. In fact, you should never be called a leader. Now in order to be a successful one, refer to the list of do's and don'ts below. These will guide you on how you could conduct a successful performance review.
The following are the DO's that could help you conduct a successful review for your individual employees.
Magnify the employee's strengths and not their weaknesses.
Know how to handle bad reviews.
Have a one on one talk with the employee.
Allocate a time for employees' concerns.
Have an actual basis for the performance reviews.
Manage the employee review seriously.
Have patience for those employees who cannot catch up.
Be considerate with each one's capacities.
Take time to listen to an individual.
Ask for employee feedback in order to know what their insights are.
Have an ample time in conducting a performance review.
Focus on the areas that are relevant to the business, and not on personal issues.
Have enough time to prepare the performance review.
Document all the results for future references.
Acknowledge or recognize your people for doing a great job.
Build a connection with your employees in order to make it easier to communicate with them and identify the areas that both of you can work out together.
Use your power to coach and manage your people accordingly.
Have a proper system in measuring the employee's performance evaluation.
Always conduct a brief meeting to better discuss issues regarding the business operations.
Give time for the employees to prepare themselves for their performance reviews.
Inform your employees ahead of time about when their next review for performance will be held.
Have an appropriate schedule for conducting the reviews.
Be specific in delivering the results of your employee's performance feedback.
Focus on evaluating employee's performance results of skills and behavior.
Always know what is behind the poor performance of your employees.
Follow up your employees from time to time.
Reach out for those who are in need of help.
Be aware of the risks in conducting performance reviews.
The following are the DON'Ts that you should remember in conducting employee performance reviews.
Do not deliver the result in an aggressive way.
Do not embarrass one on front of the others.
Do not discriminate an employee.
Do not judge one's self basing on the results.
Do not take the review for granted.
Do not lose your temper most especially when employees cannot keep up.
Do not be too vague when you deliver the results for your employee's performance reviews.
Do not ignore your employees' concerns.
Do not conduct a review for a limited period of time.
Do not forget to list all important or necessary information, such as the results and other things.
Do not do everything on the spot without any preparation.
Do not forget to compliment your employees. Everybody needs a pat on the back sometimes especially when we have done or achieved something great for the company.
Do not shut your doors to your employees' suggestions and opinions.
Do not be too authoritative wherein you keep a big gap between you and your employees.
Do not inform your employees on a last minute that they will be having a performance review right there and then.
Do not focus on evaluating employee's personalities or traits.
Do not be ignorant about the struggles that your employees are facing.
Do not forget to discuss corrective action procedures or plans in order for employees to improve.
These are just few of the following do's and don'ts that you should always remember, especially when conducting a performance review for your employees. Take note each of these items and you will be able to conduct a successful one. You may also refer to the tips for effective performance reviews in order to have more ideas on how you could better manage your employees' performances.
Employee Appraisal/Self-Review Form
Employee Summative Performance Review
To sum these all up, these employee self reviews are one of the many ways to make sure that your business company will make it on top. Although, it is never an easy competition between other companies, but at least, having these successful performance reviews will make it less challenging.
Personnel management is one of the most challenging thing when you run a business, and administering this accordingly will definitely make everything else much easier. In other words, everything else follows. As mentioned earlier, when both the business management and the employees are in coordination, then there would be a great chance that the favorable outcome will be achieved by all.