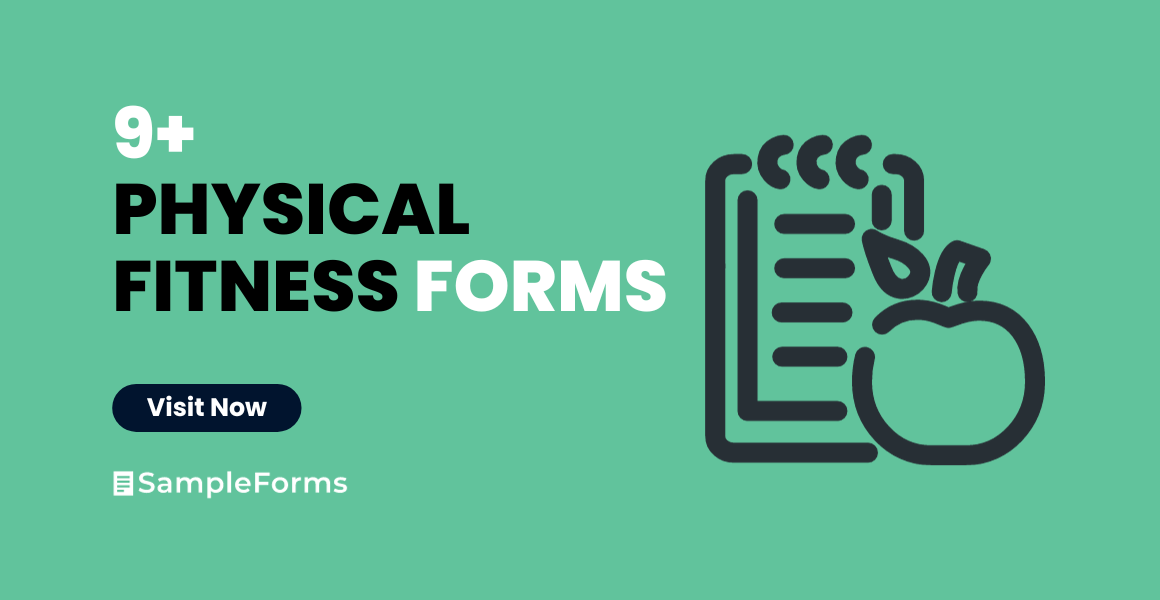 Want to carry out tasks without undue fatigue? Want to look much better than before? Eating healthy, avoiding stress, and staying in shape are keys to achieving this. Now is your chance to look good and feel great about yourself.
There are many different ways through which you can find out which particular areas you need to work on more.
You can choose from any of these Physical Forms and know more about how to improve your physical state.
Physical Fitness Certificate Form
Physical Fitness Test Form
Physical Fitness Assessment Form
Physical Fitness Application Form
Physical Fitness Waiver Form
Standard Physical Fitness Form
Knowing one's body condition makes life a lot better. You will have more energy and will increase your life expectancy. Have you had the chance to examine yourself and measure how much healthier you are these days? These Physical Assessment Forms are tools that will assist you in improving your health.
Let's take into consideration physical fitness, which is one of the essential components of one's health.
People tend to do things all at the same time. This is where we sometimes neglect our health.
Here are a few tips you can consider:
Eat healthy foods
A well-balanced diet means eating foods high in protein, carbohydrates, fats, vitamins, minerals, and fiber. However, it doesn't mean you should stop eating the foods you like – you just have to eat them in moderation.
Exercise regularly
Engage yourself in physical activities that strengthen your bones and muscles, help you control your weight, lift your mood, and allow your body to produce healthy cells.
Get enough sleep
Each individual needs to have the adequate amount of sleep, which varies depending on age and lifestyle. Sleep is necessary to repair your heart and blood vessels as well as strengthen your immune system. Another benefit of sleep is it allows you to recover the energy that was lost over the previous days. Taking naps is helpful too.
Reduce your stress levels
Although stress can't be entirely avoided, we can minimize its impacts by managing it properly. How can we do this? Quite simple – do the things that bring you much happiness and relaxation.
Drink lots of water
Water is an essential nutrient that makes up between 60 and 70 percent of our bodies. Keeping oneself hydrated by drinking 6 to 8 glasses in a day will do wonders.
Medical Physical Fitness Form
Army Physical Fitness Form
Physical Fitness Form in PDF
Physical Fitness Form Example
After reading all these facts, can you say to yourself, "I have done all that"? Maintaining a healthy and happy life requires time, effort, and self-discipline. Are you satisfied with what you see in the mirror? These Physical Examination Forms will give you the confirmation that you have been longing for. You'd be surprised to find out that you are actually better than ever.