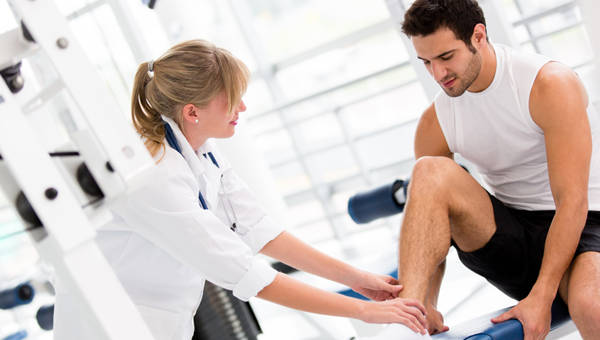 Physicals can help people determine the level of their own physical capabilities, as well as being able to determine any physical conditions which might be ailing them.  A good example would be through the use of DOT physical forms wherein drivers are given exams to see if they have any physical conditions that could prevent them from carrying out their duties.
Physical forms are just as important to businesses as there are some jobs which require a certain level of physical fitness. Through a physical exam, employers are able to determine as to whether or not these people are fit for the job. So in order to ensure that if you are looking for someone with the right physical standards, then make good use of physical forms.
How to Fill out a Sports Physical Form
When filling out Physical Exam Forms for sports related purposes, be sure to include the following information:
Name of the youth
Name of the youth's parents
Youth's date of birth
Complete address
Contact details of the youth and youth's parents
Emergency contacts
Any medical alerts the youth may have
So remember to place in all of that for when you need to fill up this specific type, or any generic physical form for any event. This could very well prevent the athlete from participating in anything that could endanger his or her health.
What Is a Sports Physical Form?
As its name states, a sports physical form is what one uses to see whether or note certain athletes have conditions that could prevent them from competing, or if these athletes have met the requirements in order to compete in these competitions.
A physical is always required before every major competition to ensure that the people participating are able to perform at their maximum level.
So if you would like to know more on the different types of  Sports Physical Forms, then you check out information regarding any sports physical form you might need for the right situation.
Importance of Sports Physical Forms
As mentioned before, these forms can help see whether or not athletes have conditions that could be dangerous if they were to perform any activities that could trigger certain physical conditions.
By knowing these conditions, the organizers of the competition are able to prepare any safety and medical precautions ahead of time, or can decide to remove the athlete from competing altogether.
So Physical Examination Forms and School Physical Forms can help aid athletes in the event that they would like to be medically cleared to participate.
Guidelines for Sports Physical Form
When handing over your sports physical, also place in  a copy of your  medical exam or medical history to quality you for participation.
The sports physical form must specify that the person is able to participate once it is completed.
Always provide accurate information in regards to any conditions you know you have, as well as information on the type of medication you are currently taking.
So in the event that you are going to find physical forms in PDF and are planning on using one best suited for your sports physical, be sure that you follow these guidelines to help you.