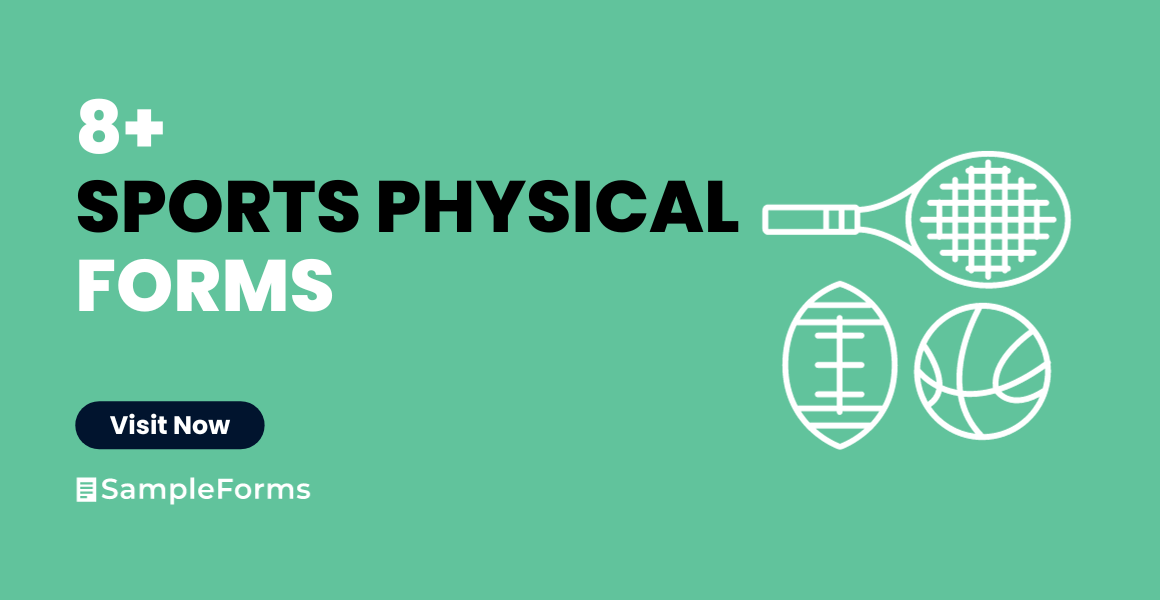 Physicals are conducted in order to assess one's physical abilities and status. A good example would be through the use of a DOT physical wherein drivers go through different exams to determine whether they have any conditions that could prove to be hazardous upon driving.
Physicals are also a great way to see if a person has the physical capabilities and health to handle the responsibilities of certain positions. This is the reason why many different companies and organizations that take in new hires require them to take pre-employment physical exams. So always be sure that you are in top physical shape in the event that you are required to take a physical for any reason.
High School Physical
College Sports Form
Generic Sports Form
Sports Physical Exam
What Is a Sports Physical?
A sports physical is conducted to ensure that certain athletes have the required physical attributes and condition in order to participate in certain events. These can help see if the athlete has a particular physical condition that could be considered as a health threat and prevent that athlete from participation.
These physicals take in information such as the athletes medical history and any past injuries to see if there is just about anything that could affect his or her performance. So if you would like to know how to create and use your own sports physical, then there are Sample Sports Physical available that you may use.
How to Fill Out a Sports Physical Form
When filling out any Generic Physical Form, you must be sure to place in the following information:
Name of the athlete
Date of last physical
Athlete's date of birth
Height
Weight
Vision
Heart rate
Blood pressure
Any drug allergies
Medication taken
Other information regarding medical history
So remember in the event that you fill out any physical form, always be sure to fill it out completely with the help of the information above.
Youth Sports Physical
Standard Sports Physical
Sports Qualifying Form
Printable Sports Physical
Sample Sports Physical Form
12 Things You Need to Know About Sports Physicals
To verify your immunizations, just bring in a signed verification while handing out your sports physical
You cannot acquire immunizations during a sports physical
Be sure to bring all required physical documents to ensure proper verification and authorization.
Minors below 18 are required to have their parents for the physical
A school physical and an annual physical are two different things
Most schools will require you to have a sports physical to participate school sports
You may acquire a sports physical even without insurance
You may acquire a sports physical at your nearest sports physical clinic
You may obtain physical forms from your school, neartest physical clinic, or even online
A standard sports physical does not include an EKG
You may obtain sports physicals at any time so long as the physical centers are open.
Most sports physical come at a standard rate of 39$
If you would like to know more about the different physicals such as  Work Physical Forms and Employment Physical Form related to one's employment or any other type of physicals, then you may view our different sample physical forms available.