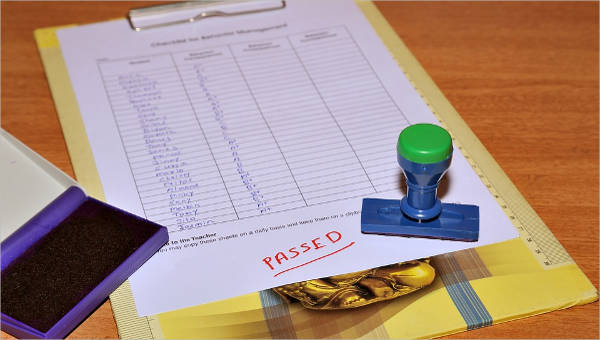 Every company or organization has a duty to know the level as well as the quality of performance that each and every one of their employees bring. They have to be sure that all of their employees keep in line with their standards, as well as providing exceptional output that benefits them both.
Employees must also learn to determine their own value. This will give them a better idea of what they are capable of, along with the level of their competency. A lot of businesses require that these employees appraise themselves so that their employers will have a better understanding regarding the value of their employees. Which is why there are Self Appraisal Forms to help them out.
Staff Self Appraisal Form in PDF
Employee Self-Appraisal
Self Performance Appraisal
Employee Self-Appraisal Form
Self-Appraisal Form Format
Free Academic Self-Appraisal Form
New Self-Appraisal Form
The Different Types of Self-Appraisal Forms
People need to understand the value that they bring to the establishments that they work for. Which is why there is a wide variety of Sample Self Appraisal Forms that they can choose from that enable them to do so. Here are some examples of these forms:
Employee Self Appraisal Forms are forms that are utilized by any employee within any business. These give employees the chance to see how they were able to perform all the tasks and activities required by the company that hired them. It will help determine whether or not these people have any form of value, or if it's best that they be let go.
Academic Self Appraisal Forms are used by teachers in any educational institution to properly evaluate themselves. This helps them see if they were able to properly educate their students, and if their teaching methods were effective enough to get the points of certain subjects across.
Performance Self Appraisal Forms are used by anyone to properly appraise their level of performance. These can be used to determine the level of performance of just about any job, activity, or project. It will help one determine all the factors that affect their level of performance, as well as knowing all their strengths and weaknesses.
Faculty Self-Appraisal Form
Counselor Self-Appraisal Form
HR Self Appraisal Form
Paediatric Self Appraisal Form
Skills Self-Appraisal Form in DOC
Formal Self Appraisal Form
The Importance of Having Appraisal Forms
As mentioned before, conducting an appraisal allows one to judge the value of any person, product, or service. Similar to when businesses use Sales Appraisal Forms to determine whether or not they were able to gain a profit, or if they lost more than they gained.
These can be very helpful to those people that wish to evaluate themselves. It allows them to gauge the different qualities that they possess. By doing so, it will help them figure out what they need to work on, and help them improve on all the qualities that they feel might be holding them back from attaining the peak of their performance.
Appraisals are also a great way for one to list down all the achievements accomplished within a given period of time. Superiors who happen to take note of these achievements might reward these people depending on what they were able to achieve.
So if you plan on assessing yourself, it's best that you use any of the Self Appraisal Forms here to help you.