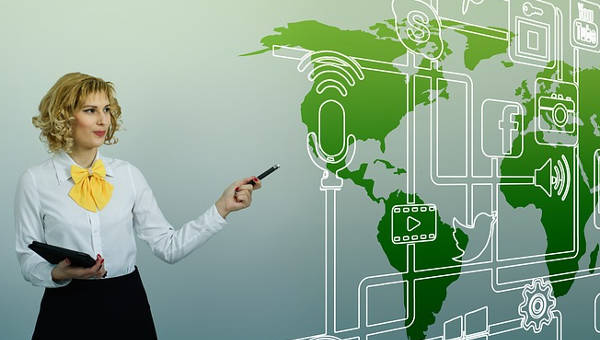 Knowing how to use feedback forms is important. The reason for that is because knowing how to properly fill one out and know which one to use is essential in providing information that others can make use of for improvement. It also helps one understand another's level of of satisfaction after receiving a specific product.
This is the reason why people who control businesses have to learn how to create and design feedback forms that cater to what information they would like to know. Because knowing what feedback form to use or right can help any business to the path of success.
Group Presentation Feedback Forms
Presentation Peer Feedback Form
Group Presentation Feedback Form
Oral Presentation Feedback Form
Oral Presentation Peer Feedback Form
Presentation Skills Feedback Form
Sample Presentation Skills Feedback Form
Presentation Observation Feedback Form
Poster Presentation Evaluation Form
What Is Presentation Feedback?
A presentation is what one conducts to present a particular topic towards an audience, and expounds on that topic by providing different pieces of information that relate to it.
The point of the feedback is to see whether the presenter was able to provide the information well, and if the point of the presentation was able to get across to both the audience and the evaluator. And to ensure that everything about the presentation is properly documented for further evaluation purposes, people may make use of any of the presentation feedback form samples available for them to use.
How to Write a Presentation Feedback Form
Using forms like conference feedback forms can help you see how well a speaker presents whatever topic is being presented during a conference. However, in academic related settings, one must know how to fill presentation forms pertaining to any type of presentation. So, the following should be included in presentation feedback forms:
date of the feedback
name of the presenter
name of the evaluator
title of the presentation
date of the presentation
topic of the presentation
a proper rating system
different factors of the presentation that must be rated
any comments or suggestions regarding the presentation
Research Presentation Feedback Form
Sample Research Presentation Feedback Form
Presentation Evaluation/Feedback Form
Group Presentation Evaluation/Feedback Form
Presentation Audience Feedback Form
Project Presentation Audience Feedback Form
Student Presentation Feedback Form
Student Presentation Feedback and Assessment Form
Students PowerPoint Presentation Evaluation Form
Honours Day Student Presentation Feedback Form
The Different Types and Purposes of Presentation Feedback Forms
For every presentation made, evaluators have to know that each one has their own specific type of form that help provide the right type of feedback. So when creating a presentation feedback form, one must know which of the feedback form templates must be used for the type of presentation that needs to be evaluated. So to help out with that, here are some examples of presentation feedback forms.
Project Presentation Audience Feedback Forms are the kinds of forms that are utilized by those who play the role as an audience member of a project related presentation. Those in the audience may use these forms to show as to whether or not they were able to learn anything from the topic being presented. It also helps show how they feel about the other parts of the presentation such as how the speaker presented the topic or how clear the information was.
Group Presentation Evaluation/Feedback Forms are made use of by evaluators to assess presentations performed by groups that consist of 2 or more people. By using these forms, one is able to assess the individual performance of every member of the group, and also help assess the overall group effort. This helps see which member was able to contribute, and those who did not.
PowerPoint Presentation Feedback Forms are strictly for evaluating any PowerPoint presentations. These  types of feedback forms focus mainly on parts of the PowerPoint that affect the overall presentation, such as the information it contains, and the type of font used.
If you would like to know more about the other presentation feedback forms, then you may go through  any of our Presentation Feedback Form Examples to aid you.
Project Presentation Feedback Forms
Project Proposal Presentation Evaluation Form
Senior Design Presentation Project Feedback Form
Presentation Feedback Delivery Forms
Presentation Feedback Content Delivery Form
Why Must Presentations in Workshops be Given Feedback?
People who take part in workshops are aiming to learn information on whatever topic the workshop focuses on. This is the reason why those who participate in these workshops must always learn to provide feedback regarding how the particular topic is discussed.
Those who hold workshops conduct serious discussions and present numerous different types of information on the topic in the hopes that people learn from what they provide.  So be sure to make use of the right workshop feedback forms to help the speakers see if the information they provided was useful or not.
The Importance of Presentation Feedback Forms
The reason why a presentation must be given feedback is to help the presenter know how effective his or her presentation was. By showing the presenter the good and bad parts of the presentation, they are able to grow and develop further to create even better presentations in the future.
So long as one evaluator provides the presenter with the proper information, it can help ensure that any previous issues or problems will not happen again during future presentations, and the things that were done right will remain consistent. So use the right kind of Feedback Form Formats to help you create and use the right kind of presentation feedback form.
Technical Presentation Feedback Form
Oral Technical Presentation Feedback Form
Presentation Conference Feedback Form
Presentation Conference Feedback Form Sample
Activity Presentation Evaluation Form
Scholarly Activity Professional Presentation Evaluation Form
Guidelines to Providing Presentation Feedback
Do research on the topic of the presentation ahead of time. It always pays to be prepared as doing so helps you understand whether or not the presenter's information is accurate to the topic that is being discussed.
Take down notes during the discussion. This can help keep track of anything you may forget once the presentation is over and it helps you with your evaluation
Be clear on what you are trying to tell the presenter. If you know there are problems with the presentation, then do not be afraid to tell the presenter as to what these problems are. However, do it in a manner that does not make it sound like you are demeaning or demoralizing the presenter.
Remember to praise the parts of the presentation that were great. This helps boost the presenter's confidence and helps let these people know that these parts must remain consistent during future presentations.
So whether you are using Peer Feedback Forms or Faculty Feedback Forms to provide feedback on how certain people present a particular topic, make sure to follow these guidelines to help you make effective feedback.