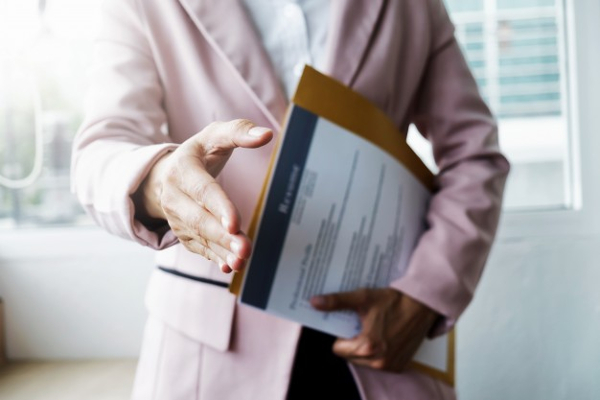 Counting posts, visiting websites, and handing out resume's to company buildings are some of the known strategies that an individual has to deal once or twice in his or her lifetime. The reason for such actions is the need to be employed and receive the adequate amount of salary. However, an individual must not grab unto every job opening that he or she sees especially if he or she was able to complete a particular degree in his or her field of education. With this, the individual or the job applicant must review the job offer letter that he or she might receive within the duration of the job application process.
Tips on How to Do a Job Offer Evaluation
Job offer Evaluation are tempting documents that can make any person affix his or her signature right away when it is presented in front of him or her by the employer. However, if you are looking for the right job that you can marry for the rest of your life's capability, then you must keep these tips in mind:
Do your assignment
This refers to doing a research consent about your employer or the company where you will be engaging. This step is not that hard to accomplish due to the advantage that technology and gadgets have provided for today's generation. You can use varieties of search engines to look up the website of the company to allow you in gathering a few of their general information.
Determine your title and obligations
You have seen on their website and on their building advertisements that they are hiring someone for a particular job. However, you must remember that a specific phrase or name may have the same definition to the population. With this, you must ask your employer about the range of their expectations from you as well as the specified obligations which can accompany your job title or position. Doing this will aid you in accepting a job that fits your skills assessment and attainments in life such as your certifications or your educational degree. The title that you have in your job also reflects you as an employee and can become a tool for your future employers in constructing a judgment of your employment history.
Secure your salary and list the taxes
It is essential that you know what your capabilities are, and what you can provide to the company's success. Being fully aware of yourself help you avoid the tragedy of being underpaid for a job that demands a lot from you. To widen your knowledge about the right range of salary that you must receive, take a research proposal from other companies and determine the average that you can expect. Additionally, you should also consider the taxes which are associated with the amount of your salary as these figures often cause employees to be blind and be mystified of where the other parts of their earned cash went to.
Know the bonuses the company can offer
The salary is a mandatory thing that employers or companies should provide. However, the benefits of one company may not be similar to other companies in the industry. This is why you must take note of everything that the employer has told you in which you will be receiving upon your employment. Most companies provide an insurance package for their employees which commonly consist of medical and dental advantages. If these types of benefits are included, then you must ask the employer about the details of the insurance verification such as the name of the provider and the specific number of days wherein you will start gaining the benefits.
Retirement packages should also be part of the aspects that you must consider since it can aid you in the future as you age in your employment. Determine how many years you must be employed in the company and how you can obtain this package by asking your employer during the discussion of your job offer. Another aspect of consideration is the amount of the employee expense reimbursement that the company will shoulder during outside meetings and other business-related events where your presence will be in need.
Decide whether the workplace suits you
Some people can work best while listening to music while other prefer deafening silence as they gather ideas for their tasks. With this, you should have an assurance that you will be able to work effectively on your workstation during your working hours. In order for you to know if the workplace complaint of your company meets your preferences, you can request the employer to take you in having a quick glimpse around the premises where you are expected to be around.
Recognition of professional career growth
Your graduation rites ceremony should not be the end of learning new subjects and tactics. You must determine if your company will allow their employees to attend seminar evaluation and conferences to open new opportunities. There are also some companies that permit their employees to have sideline jobs as long as it won't affect the productivity of the employees and the second company is not a direct competitor.
Flexible schedules and time-offs
The date of when you will be starting as an employee is important to be stated on the job offer for you to be informed of when you must begin collecting your requirements. When it comes to dealing with schedules, it is ideal to acquire a flexible time schedule for the rest of your employment. Additionally, paid time-offs and sick leave request must also be highlighted to assure that you will have a stable work and life balance.
Reading the job offer properly assures that the compensation packages and the advantages of being hired in the company will suit the preferences and needs of the applicant. A job offer acceptance letter will then be sent to the employer to inform them that the applicant fully agrees with the offer. On the other hand, a job offer decline letter will be the response that the employer will receive if the applicant is not satisfied with the employer's presentation.