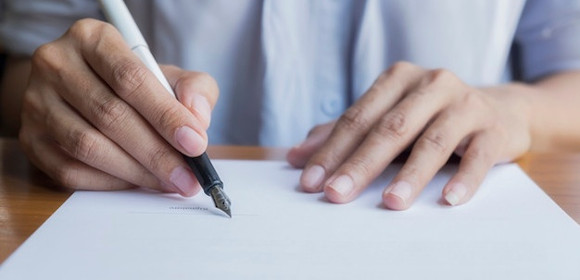 An evaluation is a type of grading system that is used to rate a person's overall performance. This is usually done by using an evaluation form as the chart to grade the person's performance on a certain task or objective. An evaluation form is commonly used during times of employee assessments and to determine the efficiency of the employee.
The importance of evaluation forms can be classified as a necessary tool for improving the companies efficiency and productivity. An evaluation form can be used to determine which employee stays and which employee will either be transferred or be removed from the company.
How Do You Write an Evaluation?
Writing an evaluation is actually quite easy. But first, you will need to determine the type of evaluation you wish to create. For example, if you wish to create an evaluation about a student performance in class then you will need the proper form, which is a Student Evaluation Form. To begin writing an evaluation you will need to:
Begin by selecting a form to use. ( Depending on the purpose of the form you could use a Sample Self Evaluation Form as necessary)
Indicate instructions on how to evaluate an employee.
Design questions that would target the person's performance such as:

Percentage of work done daily.
Employee Outputs
Employee Learnings

Create tables that will be used to evaluate the employee's performance in a test environment.
Guidelines for Developing Course Evaluation Forms and Questions
Developing a course evaluation form is just like making a Workshop Evaluation Form where you just need to follow these guidelines in order to make them:
Always feel free to use some Sample Course Evaluation Forms to make it easier for you to make a course evaluation.
Have all questions be direct to the point or related to the course.
When writing the questions try to add them into a table format instead and use a rating system. This is done so as to make it easier to evaluate the end results and rate the employee's performance.
10 Tips on Creating an Evaluation Form
Curious on how to make your evaluation forms? Well, depending on your purpose you will most likely need the most commonly used evaluation forms namely the Performance Evaluation Forms or the Training Evaluation Form, regardless of what type of evaluation form you're going to make, here are some tips for making them:
As of any forms that involve some form of examination, keep it short, simple and straight to the point at all times.
Have your questions directly related to the purpose of your evaluation form.
Identify how you would rate the person.
Include questions that focus on the employee's willingness to change.
Avoid having employees write their name and identifications on the evaluation form so as to make the employees more comfortable with taking the evaluation.
Avoid having the questions focus on the employee's personality only. The questions must focus on the employee's productivity and progress.
Avoid questions that sound like you are leading the employee to say something you want to hear.
Never have repeating questions in your evaluation forms.
Use basic sentence structures and avoid words that have a double meaning. This way employees don't get confused about the questions.
Always start and end the evaluation on a positive note.