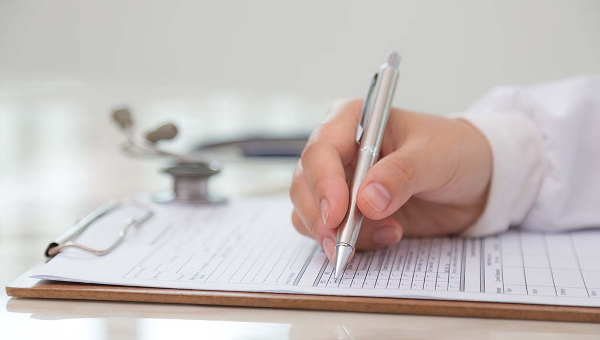 Hiring and recruiting employees can sometimes take time and requires a keen sense of organization and management. Using an Application Form when taking in job applicants is the perfect solution for recruiters or employers to easily cut down the list of potential employees and reduce the tediousness of interviews.
By using a standard Employment Application Form, employers are saved from the tiring load of having to go from one CV to another. A uniform type of application allows an employer to quickly run through its contents, giving them the opportunity to quickly profile employees and compare the capabilities of potential candidates.
Free General Application for Employment Form
Customizable Employee Job Application Form
Printable Generic Employment Application Form
Generic Faculty Employment Application Form in PDF
Blank Generic Application for Employment
Application Forms for Employment
A Generic Employee Application Form is a form that follows a standard format and is used by job applicants. The form requires candidate to indicate all the details that show that they're qualified for the position that's open.
Employee Application Forms also lessens the possibility of applicants adding in fraudulent information about themselves. We all know that a CV or a resume a candidate brings in is usually designed to place emphasis on an applicant's strengths rather than their weaknesses. A resume will not usually contain details that will lead a recruiter to finding out that he was terminated from his previous employer due to misconduct or that he simply went AWOL.
These forms allows recruiters to get the run down on all the information they need so that they may be able to properly assess these applicants.
Enumerated below are the necessary details for an Employment Application Form:
Personal Details
The first portion of an Employment Application Form will normally require the applicant to give out his personal data. The information stored in this data should be the person's name, educational background, work experiences, contact information, date of birth, and anything else that a company might require.
Job Position
After the applicant has provided the necessary details, the form will then require him to indicate the position that he is vying for.
Basic Application Form for Employment
Universal Application Form for Employment
Generic Restaurant Employment Application Form
Generic Fillable Employment Application Form
Generic Civil Service Employment Application Form
Educational Background
Most job recruiters will require an applicant to divulge details pertaining to their educational background such as the name of the educational establishment, the year that they graduated there, and the address.
Providing these details will help recruiters and employers determine the level of education that you were able to accomplish and if it fits the requirements that they are looking for.
Employment History
Some organizations require a certain number of years of experience in order for an applicant to obtain the position. By letting an applicant provide full details about his previous employment, recruiters will be able to determine if they fit the required number of years in terms of job experience and can also use it as a means to validate an applicant's identity.
References
Allowing applicants to include a list of at least three references on their Generic Job Application Forms will allow you to do background check on an applicant to validate the claims indicated in his form. It also allows recruiters a chance to communicate with these people and obtain details about an applicant's performance and work skills from a different perspective.
To download a template of Generic Job Application Forms, simply click on the download link beside each template. Our sample forms provide easy access for your basic and customized Application Form needs.