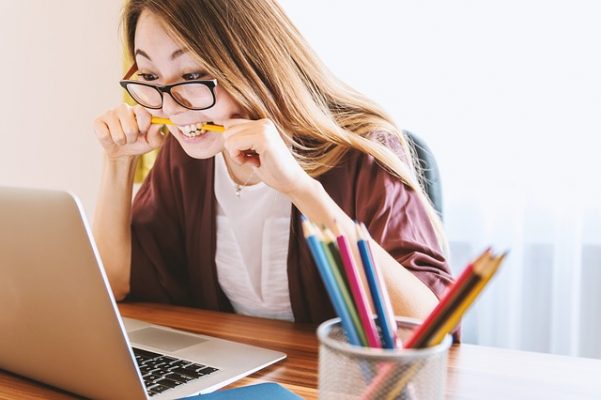 Education forms are documents that are used in universities, colleges, and other educational institutions. For students, education forms are significant for registering them when taking an admission test in a school. On the other hand, education forms are also used by teachers and the faculty members of a school especially for recording the progress of their students and evaluating their colleague's improvement and job evaluation performance.
Moreover, there are also education forms that are created and prepared by organizations who are not located in school including banks and financial aid providers. For them, the form will be used essentially for collecting the data of students, teachers, and applicants who want to borrow a certain amount of money to fund their education. Nevertheless, a completed education form must be submitted immediately and recorded to the allocated data system of the school or the organization who is requiring the form to be fulfilled by the user. you can also see Student Application Form Templates.
Student Evaluation Consent Form
Varieties of Education Forms
Education forms have tons of varieties that differ on when and what the intention of having the form is. Below are some of the common varieties of education forms that can be used by teachers, students, and even the staff of an educational institution:
1. Academic Records Request Form
Educational transcripts are one of the basic requirements that employers and schools demand from an applicant of either a degree or for a job. In order to obtain the transcript, an applicant must first complete and submit an academic records request form that will indicate his general information and his data when he was still a student. This form is composed of two sections allotted to be supplied with entries by the former student and the authorized official of the educational institution where the student attended as well as completed his education course.
The first section of the request form sample is where the student can disclose his name, date of birth, contact numbers, his graduation year or period of when he attended school, and his previous student identification number. The second section of the form will be for the approval and the authorization of the school in releasing the student's records.
Academic Records Request Form
2. Children Education Allowance Claim Form
Nowadays, there are states and countries who offer opportunities for their citizens which includes disability claims and benefits as well as educational allowance claims and scholarships for families who are not capable for paying the fees required by an educational institution. With this, a children education allowance claim form must be used by the legal guardian of the child or student who is eligible for the program. The claim form will indicate the type of claim and entitlement that the child will obtain along with the basic information of the child's chosen school or institution.
Children Education Allowance Claim Form
3. Education Loan Application Form
With this form, a student along with his parent will be able to have an opportunity to obtain a slot in borrowing educational funds to sustain the student's basic needs in school. The loan application form contains a personal information section, educational information section, employment and income details, personal reference information area, and a section allotted for the applicant's loan details. Additionally, a declaration statement is also included in the form which is for indicating that the information disclosed and all other contents written in the form are factual and accurate to the applicant's knowledge.
Education Loan Application Form
4. Education Contests Entry Form
An educational institution establishment is a place where people learn, teach, and share what they have learned. In order to determine the abilities and the knowledge that students have acquired from their classes, educational institutions conduct contests such as quiz bee events for various curriculum subjects. you may also see Notice of Entry Forms.
To join the event, a teacher who is assigned as the participants' coach must fill out an education contest entry form. This document will collect the details of the participant and the school's or the department's contact information along with a certification that proves that the participant is eligible to join the said contest. Photographs of the participants must also be attached to complete the form.
Education Contests Entry Form
5. Graduate Program Admission Application Form
Graduate program courses are only applicable for those who already attained a degree from colleges and universities. The programs are made relatively as a continuation of what a graduate student has learned during his college years; however, the lessons and curriculum of the program are more advanced. By completing a graduate program admission application form, a graduate student will be able to apply to obtain an opportunity grabbing a doctorate or a master's degree. The form must contain the details of the graduate student, his educational background, work experience, references, and his statement of purpose.
Graduate Program Admission Application Form
6. In-School Deferment Request Form
This form is also to be used by a student or an individual who applied and was granted with an approval for an educational loan. Specifically, an in-school deferment request form is for postponing the responsibilities of the borrower in providing payments to the lender.
The loan interests and post-deferment grace periods that a student will be eligible for will depend on what type of educational loan he acquired as well as whether he is a recipient of a specific grant or not. Policies, terms, and conditions are also important to be included, read, and understood by all the parties involved such as the student and the lender of the educational loan or fund. you may also see Request Forms in PDF.
In-School Deferment Request Form
7. Proof of School Dental Examination Form
Schools mandate rules and procedures in relation to keeping their students and staff healthy and well. This is why a proof of school dental examination form is required to be submitted by a student or any individual to prove that he had completed a dental exam along with a medical examination. The student information section of the form will cater the particulars of the student which will then be followed by a set of checklist boxes to be filled out by the student's dentist.
Proof of Dental Examination Form
8. Scholarship Application Form
For schools who offer scholarship programs to their students and as a part of their employee's employment benefits, a scholarship application form must be crafted to be used as a tool in the screening period for finalizing scholarship candidates.
The form will contain fields that must be supplied with the student or the applicant's information along with his educational attainment, employment details, objectives, and his personal statement. Moreover, organizations who will shoulder scholarships can also use this form especially for helping students who want to land a spot in a list of universities present in the county or the city.
Scholarship Application Form
9. School Entrance Health Form
This type of form is essential for determining if a child who wants to be a student in an educational institution has been immunized and have completed necessary health procedures before joining a class. The health form helps the school in securing that every student is healthy and capable of participating in the activities to be mandated by the faculty.
The form needs to be completed by the parent or legal guardian of the student along with his medical provider or physician. Basically, the parent is required to fill in the details of the student while the physician will have to sign a certification proving the student's completed immunization and medical needs.
School Entrance Health Form
10. Senior High School Track and Interview Form
Most schools nowadays mandate a screening process to choose who among their applicants will be granted a seat in each class. With this, a school track and interview form must be prepared, which is significant for collecting the educational background of the applicant and recording the applicant's results from the school administration's interviews and application assessment programs.
Senior High School Track and Interview Form
11. Student Employment Application Form
Schools and organizations who aim to hire or partially employ students will need to use student employment application forms. The objective of having this form is to record and acknowledge the student applicant's information as well as to determine if the applicant is suitable for the vacant positions required by the administration and organization.
The form has identical features to a job application form; however, it has an additional area wherein the student will be able to know what he must submit with regards to the requirements of the school. The requirement list must be marked with a check once it is submitted and completed. An attestation or a certification statement also needs the student's signature to indicate that the disclosed data were facts.
Student Employment Application Form
Student Application Form
Importance of Education forms
Education forms are not only documents that schools and organizations must have to meet the requirements of the state but also for gathering the authorization of the people involved such as the students, the parents, and the faculty members. These school application forms can also help a school in verifying the claims of an individual with regards to his limitations, expertise, and background.
Additionally, by having the varieties of education assessment forms, school administrations will be able to collect all information that they will be needing to either process an application, submit a request, and even in creating a list for the candidates of students who will be awarded during the school's commencement exercises.