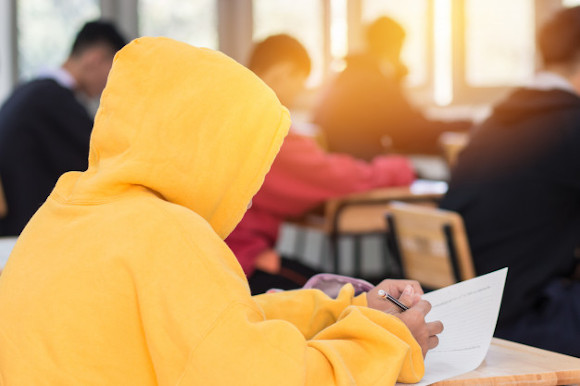 Have you waited long enough just to enroll for the last semester at the university? That might sound bitter-sweet, but if your answer is yes—then you must have been wondering why after all this time, the university has not figured out yet how to hasten the admission process. Perhaps, they are still using the traditional enrolment forms to admit students in the university. Although that has been proven effective for years, the use of updated university forms will make the admission process even better. So, let us take you a little deeper and learn more about these forms with this article. Continue reading below.
FREE 50+ University Forms in PDF | MS Word | MS Excel
What Is a University Form?
For most institutions, forms are crucial when it comes to multi-level processes—student registration, enrollment process, course withdrawal, class verification, and more. It makes these processes go as smoothly as possible. Also, a university form's capability to gather data in an organized manner makes it a convenient tool for keeping student records for the university to compile. Thus, filling the forms from top to bottom should be more efficient. Albeit there are various university form types, a common one primarily requires the name of the student, degree, date, ID number, and semester.
Why Is a University Form Important?
Before the last year of high school ends, every senior student has surely been eyeing on a college to attend to. So, they work on their college resume forms by joining school-related activities, such as some sports events, quiz bees, volunteering programs, student council platforms, and more. All these, aside from good grades, will be their avenue to a good college. Hence, every university form makes applying for a university much easier.  And, that is why these fillable forms are important documents for the students and the institution.
Examples and Definitions: The Different Types of University Forms
You can expect loads of paperwork in your college days. Whether you like it or not, you will encounter hundreds of forms to make your way in the university. On a bright note, filling out these papers will be worth it, because it means equipping yourself for the near future. Here are some of the university forms that you might find at the faculty room or the registrar's office:
1. University Application Form
The university application form is a document used in the application process, in which a student gains entry to a college or university. Even the details differ by institutions; an application generally requires the fundamentals of college admission process—family background, academic information, qualifying exam results, and the student's personal information.
2. University Admission Form
Since the 1960s, Americans have become more educated. According to Statista, high school and college graduation rates are continuously increasing. Furthermore, the majority of the degrees in the country are associated with public institutions, with a fair share from the private institution. With that, university admission forms will remain important for the next significant amount of time. This form is a document used in a process in which a student enters tertiary education. 
3. University Withdrawal Form
In a bank transaction, a withdrawal form means a document a client fills to withdraw cash from his or her savings or checking account. A similar principle is used in universities but without involving money. With a university withdrawal form, the institution can authorize you to withdraw your admission in the university or any other submitted transaction.
4. University Request Form
The university request form is a document used by institutions to anticipate work requests. It helps them prioritize urgent workloads without compromising the schedule of the workflow. On a student's end, a request form is a document that permits them to file requests for academic-related transactions.
5. University Certification Form
Also known as a diploma, a university certification form is given to a student who completed a course of study. Although this document is the least expensive among academic credentials, the courses you took will help improve your competency in a field you want to master.
6. University Adjustment Form
The university adjustment form is used to request a review of information that does not correspond with the required fields. It means there should be an adaption to a particular condition or purpose. And addressing matters with this form means there is only a request for adjustment.
7. University Release Form
A university release form or a waiver form is a document that contains a legal agreement between a student and the university. These forms come in handy during a school event. It will seclude the university as being held responsible for any damage or loss caused by the event to the student. Also, a release form helps avoid legal proceedings, unless one of the parties involved decides to take it to court.
8. University Evaluation Form
The university evaluation form serves as an assessment of an individual who is a member of the university staff, faculty, student, and employees. It measures the merit of these individuals that will justify their significance. The evaluation will be based on criteria set out by the standards of the institution. Also, this form helps the organization in decision making and their future undertakings.
College Rivalry
To measure a university's competence, one must dig deeper into its core. Although the figures may change each year—making a significant impact on the universities' ranking, Forbes listed the top-performing colleges in the United States. The value of a college degree may differ for each of us, but college is worth it if you want to deliver top academics, best experiences, and career success. That said, here are the Top 10 Best American Colleges of 2019: Harvard University, Stanford University, Yale University, Massachusetts Institute of Technology, Princeton University, University of Pennsylvania, Brown University, California Institute of Technology, Duke University, and Dartmouth College.
Meanwhile, for most Americans, going to college is one of the most expensive decisions. According to Forbes, the average annual total cost of colleges in the US is 45,000 US dollars. This makes 49% of graduates carry load debt in their late 20s. All in all, Americans now owe 1.5 trillion US dollars in student loans.
World's Best University
The University of Oxford was hailed as the World's best university. As reported by Forbes, the university holds this title for the fourth time in a row since 2016. However, the UK's universities' ranking is slipping behind Japan. The institution in Europe is declining as Asia continuously advances. Here are the Top 10 Best Universities in the World: the University of Oxford, California Institute of Technology, University of Cambridge, Stanford University, Massachusetts Institute of Technology, Princeton University, Harvard University, Yale University, University of Chicago, and Imperial College London.
How to Create an Efficient University Form
Crafting university forms is not as challenging as you think. However, we understand that starting a task is troubled water. So, we listed steps that can help you create efficient university forms. All you have to do is follow through these easy steps until the end. But before that, we encourage you to prepare everything you need before you take the first step. Additionally, if you are working with a team, make sure to discuss your plans. There should be no overlapping of ideas so that you will be on the same page. If that is settled, let us continue below:
Step 1: Start a Plan
Planning is one of the fundamentals in most tasks. On that note, if you are to create a form, you should start with a plan. It will help you establish the task's objectives, which will lead to achieving the outcome you want—an efficient university form. With a plan, you can plot out a step by step process to complete your task. You can even prepare a checklist along with the plan. Although some might consider having a fulfillment checklist as extra work, there is no other better way to track your progress while paying more attention to finishing the form. You can even add side notes for reminders.
Step 2: Make a Draft
Drafting the university form is one standard means to make it visually pleasing. With this, you can see the form on a bigger picture. Also, you can temporarily arrange the required fields in a logical order. You can even tweak the draft and make necessary adjustments. Besides, provide labels in each portion, such as title header, date, school address, process type, and signature block. It will guide the users on how to fill out and complete the university form. Hence, it quickens the entire process and saves more time.
Step 3: Supply What Is Needed
On top of the labels, provide the required fields—these are the portions where users fill out the needed details. The required fields vary on what type of university form you are making. Note that there is no generic printable form that would be suitable for every university transaction. Thus, you must specify your form. If not, you will end up confusing the students. Or worse, you will be busting unclear directions in the university system.
Step 4: Use a Form Template
The call for convenience might have caused the availability of form templates. Even in making personal form, admission form, claim form, contract form, and budget form, a template remains helpful. However, using one in making university forms is optional. To those who prefer to work from scratch, they can go straight into making the form after they have figured Step 3. But, if you are one of those who want to save time, download a form template before completing the actual form. More benefits of using a template are as follows: editable suggested content, printable output, and professionally-made document. You can even get one from our list.
FAQs
Sometimes, university transactions, like an enrollment process, could bring out the worse in us. But it does not mean you are a worse person. Remember, there are two sides to things. You could have missed a step in your enrolment or the process just takes that long. One way or another, you can do something about it—offer a solution that will address the issue like taking the step you missed or suggesting to update the university forms.