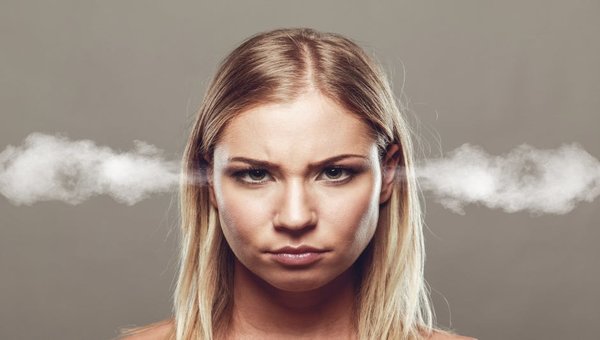 Every business understands that customer complaints are something that need to be handled as soon as possible. They also need to understand why these customers are handing out complaints in the first place. This way, those with authority will be able to formulate the solution needed to resolve whatever problems these customers have.
By understanding how to extinguish customer complaints, businesses will have a much easier time meeting with the needs and wants of these customers, as well as ensuring that they're happy enough to continue doing business with them. So remember, always take customer complaints seriously, or you might just end up with less customers than you started with.
Client Complaint Form
Customer Food Complaint
Customer Complaint investigation Form
Blank Customer Complaint
Utility Customer Complaint
Reasons Why Customers Complain
While it's important to learn how to handle customer complaints, it's also important to learn why they're making it in the first place. That way, it will be much easier to find that solution that can fix them. So here are some reasons as to why customers make complaints:
Not being able to keep promises you make. If you tell your customers to expect their delivery within at least two to three days, then they'll expect it to arrive within that time frame. If you don't keep the promises you make, then there's a very high chance that they'll switch over to other competitors that will.
If your business has bad customer service, then expect your customers to be frustrated. The point of having customer service is so that customers will have a much easier time in looking for what they both want and need, as well as getting it. So lets say that your customer service representatives aren't well trained and customer issues aren't being resolved on time. You might just end up with a lot of angry customers that will be seeking out answers.
Customers that are transferred from one representative to another will get irritated fast. If a customer service representative has no idea how to solve a customers problem and transfers it to another, and the next representative transfers it to another and so on, then chances are customers will get tired and file a complaint. Because even you wouldn't to explain your story over and over again.
When your staff doesn't know how to handle the customers, especially if they're being rude, then expect to hear about it. Staff that has no idea on how to deal with customer complaints will often end up with customers who will get more agitated by the second. It's even worse if the staff treats these customers as if they were nothing but a hindrance. So make sure that these employees go through the proper training that will allow them to deal with customers in a proper and professional manner.
Ignoring what your customers have to say is one of the biggest mistakes you could ever make. If majority of your customers have a suggestion as to how your business can improve and you don't take it, then it will end up with these customers leaving and finding other businesses that will. So if you want to retain them, then listen to what they have to say whatever customer feedback you get and make the decisions that will help keep your customers and make them happy.
Business Customer Complaint
Customer Services Complaint
Customer Complaint Feedback
Employee Customer Complaint
Bank Customer Complaint
Basic Customer Complaint Form
How to Handle Customer Complaints
This is a problem that a lot of new companies tend to have problems with. If you don't know how to handle these complaints, then chances are your business is going to be losing money and the hopes for success will get even further. So here are a few tips that will help you understand how to deal with any customer complaint you come across:
Never let your emotions get the better of you. No matter what kind of negative customer feedback you get, you have to remember to stay calm and stay professional. Listen to what problems these customers have and react to them in a manner that will show the customer that you care.
Listen to everything that your customer has to say. No matter how angry or frustrated the customer is, you would want to understand why the customer is upset in the first place. It could be a problem with your performance as an employee or it could be about a product complaint, if you want to figure it out then you'll have to listen and take note of all the details as to why the customer is making the complaint.
Offer these customers with solutions that can help them. If you actually listened to their complaint, then you'll be able to figure out different forms of solutions that can solve their problems. Sometimes it can be as simple as just listening to what they have to say and other times it might require you to do something such as replacing a certain defective product with a new one. Customer satisfaction is key and if they aren't satisfied with your solution, then do what you can until the customer is.
If the solution you come up with doesn't exactly please the customer, then be flexible enough to consider different ways that can. There are other methods that can ensure that the customer will still be satisfied. For example, if your customer has a service complaint and there's no other way to rectify the problem, then you can offer the customer a ten-percent discount the next time he or she avails your services.
Whether you've resolve the customer's complaint or not, you have to offer an apology. Sometimes saying that you're sorry will just end up with the customers not believing you. You'll want to show the customer that you are sincere with your apology and at the same time show the customer your appreciation. So let the customer know that you are sorry that he or she was inconvenienced with whatever problem or problems that were faced and thank them for letting you work it out with them. This will show the customers that you genuinely care about them, even if their problems aren't solved. It will result with your  business gaining a good image which.