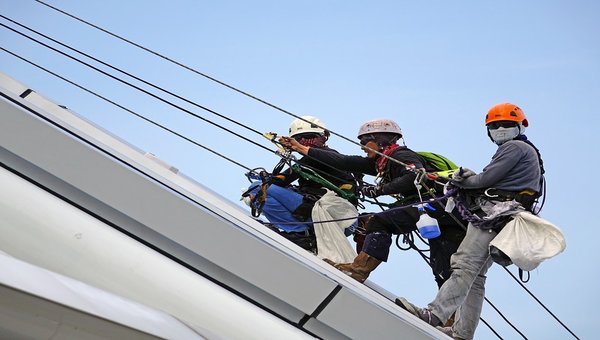 Let's say you're visiting your local retail store, and the new employees aren't exactly treating you the right way. What you would want to do is to bring your concerns to the management in the hopes that this problem would be addressed. One way to help you do that is through the use of complaint forms.
Businesses have to look at  both customer complaints and employee complaints to determine how they can keep both satisfied. Ensuring the satisfaction of both customers and employees can help build the path to any business's success. The steps of doing that is all about learning how to handle whatever complaint would come across their way.
Division of Labor Safety Complaint Form
LSC Safety Complaint Form
Public Employee Safety and Health Complaint
Patient Safety Confidentiality Complaint Form
UFT School Safety Complaint Form
What Are Safety Complaint Forms?
This is basically the type of form that people make use of in the event when their safety is endangered. Anything that results to people being harmed; either physically or mentally can be reported through the use of safety complaint forms. A person may complain about a company's safety policies if he or she feels as if there is still the possibility of being harmed. It could be used to report certain products and/or services that may cause serious potential injuries. By reporting these problems, those in charge may then look into these safety problems, and fix them as soon as possible.
How to Make a Product Safety Complaint?
Customers have every right to expect that they're getting high quality products and ones that are relatively safe. So in the event that you have encountered any kind of product problem, here are the steps that can hep you file a proper product complaint:
The first thing that you're going to have to do is to make use of the right type of complaint form. The store that sold the product should be able to prepare you with one. However, in the event that they don't, you always have the option of going online where you can download, and fill it up yourself.
You will then need to provide specific details of the product you are reporting. You'll have to include important information such as the name of the business, description of the product, details regarding why it's unsafe, evidence regarding your claim, and anything you did to try and fix the problem. Basically, what this information does is help you point out what the product's problem is and how you would like to have it fixed.
Once you have pointed out the problem, you may also seek out compensation in the event that the product has caused you any kind of harm or has damaged your property. You may also hire a lawyer who is experienced in product liability law to help you out. He or she will be the one to help you decide on the best course of action you should take regarding the product problem.
Safety Complaint Investigation Form
Occupational Safety Complaint Form
Division of Building Safety Complaint Form
Indiana Safety and Health Complaint Form
Safety Complaint Form Sample
Safety & Health Complaint Form
How to Respond to Safety Complaints
Under the occupational safety and health act (OSHA), all employees have the right to report any form or safety related violations that could expose them to immediate danger. By knowing how to respond to these complaints, one can expect that his or her business stays and meets every single one of the safety needs of the employees. Here's what you should do in the event that you receive any form of safety complaint:
Should you receive a phone call from the OSHA representative, you have to remember to stay calm and act as professional as possible. Try not to admit or explain anything, and just listen to the information that you're being given. List down everything that you hear and take note of it. It'll be useful when you have to deal with the complaint. Express genuine concern about the problem and announce that you intend to look into all the allegations filed in the complaint. End the call on a positive note by thanking the OSHA representative for taking the time and effort to hand you the important pieces of information.
Once you've received the complaint letter, you have to respond to it. This is usually sent after you have received the phone call. When you get this document, you need to go over the letter very carefully, and understand the nature of the complaint. You must make a copy of the letter, and post it on your company's bulletin board so that all employees are aware  of the situation. This has to be done even if you're against the citation. You will then need to sign and fax a certificate of posting to the number the OSHA representative has provided you. Evaluate all the allegations that were made, and develop the best course of action you should take based on the result of your evaluation.
Make a draft of your response letter by acting as quickly as possible. Your reply should be no later than three days after receiving the complaint letter. You need to use a proper format by going over the format of the complaint form you've received. Take note of the wording that's used and the tone of the letter. It's best that you match both when you write your response. When writing the letter, remember to state all of the facts as clearly as you can. It's better that you simply address the charges and write that you're going to rectify them rather than deny them and place the blame on someone else.
Provide the necessary documentation before sending your letter. Doing so can easily help close your case. These documents may include purchase orders, receipts, photographs, contact information and any other kind of document that could help verify the changes that you have made. Once you have gathered everything that needs to be sent, you may then proceed to send the letter via certified mail or through a private courier. However, you must remember that you have a deadline, so be sure to send it as soon as possible.
Make a call, and follow up if you haven't heard anything after three business days. Be sure to have your case number prepared when you have to ask about the status report.
It's highly likely that an OSHA will send an investigator at your door without any sort of warning. You need to remember to be kind and courteous when dealing with this person as anything you may say might be used against you. Remember to only answer the specific questions that the inspector has asked you, and don't provide any other information other than what's required for you to give.
If you are required to pay any sort of penalty, do it. Depending on the severity of the situation, there's a chance that you're going to have to pay a penalty fee. You must remember that the penalty fee must be paid within fifteen days, and you must send the receipt of citation straight to OSHA within the time frame. If you still have not made the payment and sent the receipt, then don't expect your case to be solved.
If you intend to contest the safety complaint, then consider requesting an informal conference with the local OSHA representative. During this conference, you'll be able to better understand the nature of your violation, discuss the different options on certain settlements, discuss methods of problem correction and more. You may even resolve the disputed citations and penalties through the meeting.
Draft a notice of contest and submit it if you think that everything is in order. If you've made a conclusion that all of the allegations are unfounded and that you disagree with the assigned fee and abatement date, then you have the option to send a notice of intent to contest within fifteen days of the receipt of your citation. You will need to state exactly what's being contested and send it via certified mail.
The next thing that you can do is to wait for the OSHRC to schedule a hearing. The OSHRC is an independent agency that's separate from the Department of Labor. The moment you sent your notice of intent to contest, your case will officially be in litigation.  So, all you will need to do after you've sent your documents is to wait for the date of your hearing.
After you've received the date, you must then attend the hearing. Prepare everything from all the required evidence that you need to obtaining legal council that can help you present your case. After a decision has been made, you have the option to either accept it or make an appeal. You have to remember that during this time, either party can make the decision to accept or make an appeal.If the other party decides to make an appeal to the decision, it might require further investigation by OSHRC. If the case still cannot be resolved, then the issue will be moved to the Federal Circuit Court.
If you would like to learn more about civil complaints and the documents needed to either hand out or respond to one, then you may go through our sample complaint forms that could help you get what you need.