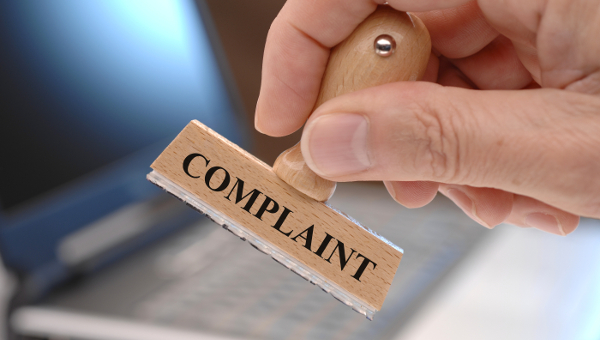 People who tend to make complaints need to understand that the information they provide upon its submission could greatly affect how certain establishments operate. Owners of these establishments take complaint into serious consideration, which is why customers must know how to make proper complaints.
Making proper complaints also help the employees of certain business as it may just provide them with what they need to optimize their performance. For example, if supervisors were to receive any employee complaints and have assessed that each of them have the same issue, then they may decide to take the complaint to management for further deliberation. So long as the complaints are justified, then certain wrongs will be looked into and hopefully changed for the better.
Complaint Appeal Form
Member Complaint Report
Confidential Member Form
Member Complaint Form in PDF
What Is a Guest Complaint?
A guest complaint is what one issues in the event that these people have encountered problems that are ruining their experience in certain residential establishments. These guest complaints allow these people to point out in particular as to what may be ruining his or anyone else's experience that should be looked into immediately.
For example, if a guest in a particular hotel has encountered instances wherein another neighboring guest has been disruptive in terms of loud and unruly behavior, that person may then issue a Grievance Complaint Form.
How to Write a Formal Complaint About a Staff Member
When writing a complain about a particular member of any staff, then one must know that the following information must be contained within the complaint:
Complete name of the person filing the complaint
Date of when the complaint was made
Complete name of the staff member
Date of the incident
Location of the incident
Subject of the complaint
Preferred outcome
So if you plan any particular issues wherein you are required to write up forms such as Medicare Complaint Forms in terms of how a particular service or company did not meet your expectations in terms of product and service, then be sure to complete the form with all the information above.
Member Dental Complaint
Medicare Member Form
Association Member
5 Steps to Handling a Customer Complaint
If you are a business owner, then you will have to train your employees on the following steps on learning how to handle any type of customer complaint:
Always listen and understand to the customer's problem. Do not just jump in and answer right away, but take time to pay heed on what the customer is telling you.
After listening to the problem, empathize with the customer to show that you care and are willing to help solve the issue.
Offer solutions that you know you can provide. Never offer solutions that are out of your hand and transfer it to your manager if you truly have no idea how to solve the problem.
Solve their problem with either the solution they provided you or with the one you came up with.
Always follow-up with the customer to know if that they are satisfied with the solution and that there are no more issues.
Follow these steps in the event that you have to deal with customers who wish to communicate with you about their issues in their Customer Complaint Form. And if you would like to know more about other types of complaint forms, then go through all of our Generic Complaint Form to help you get the information you need.