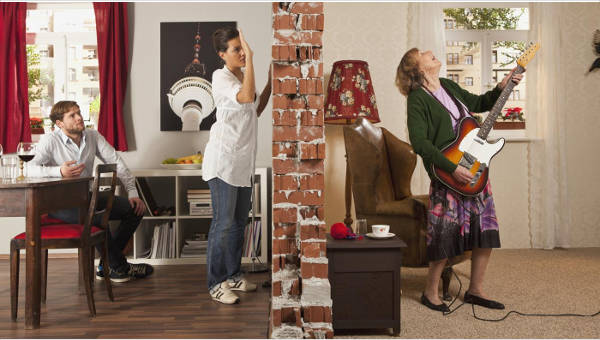 A complaint is an expression of dissatisfaction or annoyance over some matter. When we believe that our right has been violated, we are given the right to complain about it. We could file a complaint regarding the annoying sounds or tones which causes major discomfort or irritation in our ears.
Not all complaints are reported immediately, due to the fact that people believe that the noises made would not last or will not be repeated. Some people would even tolerate them and does not mind the noises since they do not want conflict with others. But when these noises become frequent, repetitive or continuous, a complaint form is necessary to be filled up right there and then. Filing a complaint does not only benefit the complainant, but also other people that also get annoyed with the noise.
Free Noise Complaint Form
Free Disturbing Noise Complaint Form
Trash Noise Complaint Form in PDF
Formal Noise Complaint Form
Noise Investigation Request Form
Different Kinds of Noise Complaints
There are different kinds of noises that we encounter in our everyday lives. Some of the following are:
Residential disturbance. This noise is made by neighbor/s mostly during parties or any gathering/occasion. Another is caused by their pets, such as dogs barking.
Vehicle noise disturbance. Noises caused by the vehicle such as loud sound system, the vehicle horn and engine or exhaust noise.
Public places and parks noise disturbance. Examples of these are the vehicle horns ,especially when it is traffic, loud sound system of an open window vehicle, and the noise caused by by people inside.
Unreasonable noise disturbance. These noises are caused by kids or teenagers, or people who are being unreasonable for making such noises. Examples are when the noise is caused by a drunkard, kids shouting, crying or whining about the things that were not given to them, teenagers with their gang who just wanted to make noise and wake the whole city up, etc.
This article contains different kinds of forms form complaint form. You could download these or follow the format in creating your own. You could also refer to tenant complaint forms in filing a complaint in order to inform your landlord regarding the disturbances in your surroundings.
Noise Complaint Record Form
Noise Nuisance Complaint Form
Aircraft Noise Complaint Form in DOC
Barking Dog Complaint Form
How to File and Fill Up a Noise Complaint Form
A complaint is filed and filled up with a complaint form, which is written in a detailed format. This is done in order to have a clear understanding of the information regarding the complaint. The information that should be written or found in a noise complaint form are the following:
the complainant personal information such as the name, address, contact number, and email
the information of the person whom complaint is filed to (name and address)
the complaint information such as:

the date complaint is filed
the date/s and time/s of the incident
the frequent number of occurrence
the description of the complaint
the witness (if there are any)
the people who are affected
the effect caused by the noise
the attempt solution/s to the problem

the action/s taken or made by the officer
Once the complaint form is already filled up, it is then submitted to the officer-in-charge for an investigation in order to come up for a solution. There are more different kinds of complaints and one of which is an employee complaint form which is used to be aware of the concerns of the employees regarding the management, operation, or their fellow employee.