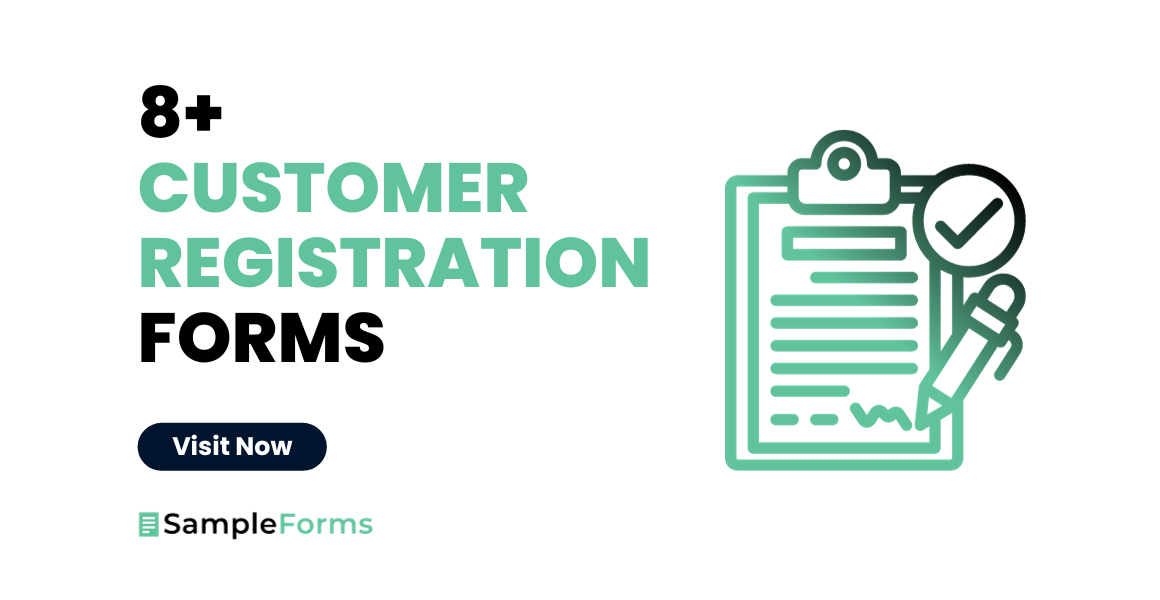 In doing business, it is necessary to keep a record of what customers want. This is useful as it enables businesses to know more about their customers and can help them widen their network. Our Registration Forms will make it easier for businesses and their clients to transact more smoothly. This form may request some personal information of the customer and in turn give the customer information about the type of business there is. Our forms can be downloaded here, customized to suit your needs, and be subsequently filled out.
New Customer Registration Form
Customer Complaint Registration Form
Residential Customer Registration Form
New Customer Registration Form Sample
Reunions are once-in-a-blue-moon events and can also be a yearly family tradition. For some, reunions are considered to be of high importance since they enable family members to know more about each other. Our Family Reunion Registration Forms are available for download to provide a systematic way of conducting such an event.
Our forms request for all pertinent information of all family members and will also help organizers determine the number of participants and who came from where. Schedules may thus be adjusted to accommodate as many participants as possible. Our forms also outline the rules and regulations set forth for the said event, for everyone to have a sense of uniformity. These also detail the things that each member can avail of like food, lodging, transportation, and other important matters. A map may also be worked in to serve as a guide for those who are not so familiar with the venue, as well as the contact details of an organizer should some confusion arise.
Trade Customer Registration Form
Qualified Customer Registration Form
Customer Registration Form Example
Simple Customer Registration Form
Customer Registration Form in Doc
It is important to keep a record of transactions you entered into. This will help you and your participants gain the feeling of security. In the event something untoward happens, authorities can look into the record and take necessary steps in resolving prevailing issues. Event Registration Forms are an important document that may be required by some organizers before allowing any participant to join in. More often than not, the first interaction of an individual with an event will be through its registration, and this can definitely affect the progress and mood of the entire program.
Simplifying the registration process saves both the attendees' and the organizers' time and effort, and allows them to gain a wider field of experience. These forms also give the organizers the chance to know more about their audience. Through our Event Registration Forms, readily available for download here, you can convey to your audience what they can expect at the onset of the event and possibly even solicit suggestions for everyone's benefit.