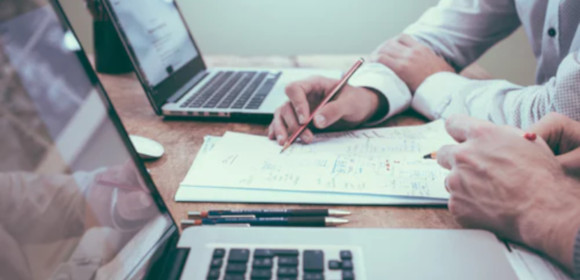 When two or more parties come to an agreement, they are going to need a deed of trust to make it valid and trustworthy for a period until it expires, and this when a covenant can be used. If you don't know what the word "covenant" means, it comes from a Latin origin "con venire" which means coming together. This word is quite commonly used in legal contracts as well as social and religious contexts. Most of us do not realize that even though we don't hear this word quite often, it is generally present in any agreement or a contract held between two or more parties. We'll dig deeper into that in this article.
What is a Covenant?
A covenant is referred to as an agreement that is done between two people, or companies or even countries or any kind of organization. It is considered to be formal and solemn form and sometimes even sacred as it also has a biblical meaning and importance. It involves two or more parties who come together to make a contract and who decide on agreeing on certain promises, stipulations, privileges, and responsibilities. A covenant form is also used in biblical contexts and also in political situations, in social settings and to some it may also mean lifelong friendship agreement or it can also refer to a marriage.
FREE 4+ Covenant Forms in PDF | MS Word
1. Covenant Worship Sample
In the Bible, there is a biblical covenant that is a religious covenant which means that there is a bond between God and all the people. The given template can be an important piece of information for those who seek to know more about the biblical or the religious covenant. It contains some characteristics that will be encouraged in a church according to the covenant worship they follow. It lays out information regarding the ways of worshipping by the church and mention some points that a church can borrow to plan worship services in their church.
2. Legal Covenant Form
This covenant form is a legal covenant that deals with the International Covenant on Civil and Political Rights. This type of covenant is used for political contexts and the given document lays out certain rights that have to be passed down to the public after a war. It mentions that since the war, protective mechanisms at the domestic level did not provide sufficiently stable safeguards, therefore making it evident to entrust the planned new world organization by assuming the role of a guarantor of human rights on a universal scale. The covenant provided here requests that a full code of human rights be included in the Charter of the United Nations.
3. Sample Covenant Agreement
This particular document lays out a sample covenant agreement that puts forward a number of terms that shall be agreed by the parties involved in this covenant agreement. We all know that a covenant is considered to be a promise by a party by which it pledges that something is either done or will be done or shall not be done. The form provided here will help you get an idea of how a can you make such a promise.
4. Environmental Covenant Form
Some legally binding documents that are filed and recorded in the same manner as a deed to the property is known as environmental covenants. These can be used to minimize the risk of human exposure to pollutants and various kinds of hazards to the environment through land activity and use restrictions. The given document will help you produce an environmental covenant that you can make use of to protect ecological features that are associated with the real property. This environmental covenant form is lengthy as each point has been put forward in detail for the reader to understand the true importance of this form.
5. Parking Covenant Form
This document deals with a parking covenant that lays out certain terms and conditions that has to be followed by the parties involved in the agreement. It is a simple yet standard list of conditions that are displayed in a professional manner that is also available for any kind of customization and is a ready-to-use document