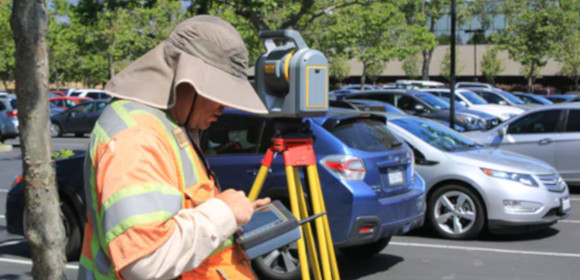 With the rapid growth in the economy, people are getting into a rental business and seek to make extra cash through renting out their properties. A property can be used either for business or residential purposes, etc. One of those purposes for which a property is being rented is for garages or parking that is even considered as one of the best ways to earn a side income. You need to make a proper lease agreement that will serve as a tool for building and stimulating a healthy rental relationship. This particular agreement is known as a garage or rental lease agreement.
What is a Garage (Parking) Rental Lease Agreement?
A document that is utilized when a company or individual plans on renting out a parking space or a garage to another party whether it is a company or an individual is known as a garage or parking space rental agreement. This kind of agreement comes handy in most cases and especially in big cities where it is hard to find a good, regular parking lot or a garage or it can also be used in small towns where you can find spaces that can help you generate income. It is wise to have everything spelled out clearly while leasing out or renting a garage or a parking spot.
What to Include in a Garage (Parking) Rental Lease Agreement?
It may rather seem simple to make a parking or garage rental agreement as it does not include many details compared to a standard residential lease agreement. You just have to follow some basic rules while preparing such an agreement and include the following terms:
4+ Garage (Parking) Rental Lease Agreement Samples & Forms in PDF | DOC
1. Garage Rental Lease Agreement Form
In this kind of a garage lease agreement form, the parties who are involved will have to write down the expectations they have before the lease begins or in simple words, lay down the unconditional terms that have to be followed by them. The document will include the name of the tenant and the landlord along with the monthly rent. It must also mention what are the types of items that will be stored in the garage and has to be signed by both the parties declaring that they both comply with the mentioned terms in the agreement.
2. Parking Space Lease Agreement Sample
It is important for both the parties to agree in a parking agreement form, but usually, it is the lessor, who is the person or company who will be leasing out a parking space. There are some common clauses or provisions that are included for the lessor that to make it clear that they are not liable for any damage to the vehicle or any item inside the vehicle, and holds the lessee responsible for any kind of damage to the premises. The given template states such provisions in a well-ordered manner to make it convenient for you to understand the provisions that are compulsory for a parking space rental agreement. You can also download and print it for further use or reference purpose.
3. Sample Parking Lease Agreement
The given template outlines a sample parking lease agreement form that describes important details of a parking lease agreement and that is about the specifics of the terms and conditions of the lease including things such as the duration of it, the price, payment methods, if a payment is due or information about deposits and the termination process. It also consists of a form that is mandatory to be filled and that is information related to the vehicle and driver being parked that can be used in the future.
4. Simple Garage Rental Lease Agreement
A parking lease agreement can be relatively simple and just needs to cover the basics of the understanding between the parties that are involved in the agreement who can also be mentioned as the lessee and the lessor. This document contains a simple parking lease rental agreement form that contains the basic information like the date since when the agreement will be effective, details of the lessor and the lessee followed by several terms and conditions for both the parties. The document is laid out in such a manner that some of the important conditions are even written in bold letters to grab the attention of the reader making it more important. There are some rules and regulation as well that states certain ground rules that have to be strictly followed once the agreement has been signed.
5. Parking Space Rental Agreement
In case you are in a quick need of a rental lease agreement for renting a garage, then this document will serve you right as it contains a readymade basic garage rental lease agreement. Having an agreement that will help you outline what will happen in case something goes wrong or some rules are broken, it can help you protect both the parties against any kind of unpleasant surprises. You can make use of this lease agreement as it puts forward all the basic and important data that is mandatory for a garage rental lease agreement to have.