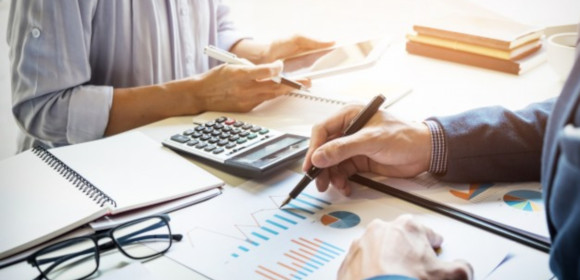 In the commercial real estate sector, the tenants are continuously requested by landlords to complete an estoppel certificate form that will be in favor of the lenders as to the status of their leases. An estoppel certificate must be signed by a tenant where the written lease contains a provision that is required to be done by the tenant. These provisions that lay down the rights of the tenant in a rental agreement is known as estoppel certificate addendums.
What is an Estoppel Certificate?
A certified statement that has to be filled by the tenant that verifies the terms and conditions along with the current status of their lease is known as an estoppel certificate. According to its definition, an estoppel certificate addendum is a signed statement by a party certifying for another's benefit that some facts are correct and that there are no defaults and also that the rent is paid till a specific date. This statement estops that party from later claiming a different state of facts and also provides proof of cash flow which is ultimately what a potential investor or lender in a property is concerned about.
What Does an Estoppel Certificate Include?
It is considered to be a general rule that a tenant would want to limit an estoppel certificate to the facts that cannot be determined through a review of the lease. An estoppel certificate includes the following points:
Date when the rent was paid.
In case any event has occurred that comprises a default under the lease.
If there has been any kind of written amendments to the lease.
If the tenant or landlord has notified each other that there is a breach of the lease in some respect.
If any rent adjustments are not stated in the lease.
In case the tenant has allocated the lease or plans of subletting the premises.
In case the tenant starts using any kind of hazardous substances at the rented premises or has violated any kind of environmental laws.
Whether or not the security deposit has been paid by the tenant.
Risks of Signing an Estoppel Certificate
Generally, if an estoppel certificate is filled out accurately, then there are no risks to the tenant, however, in cases, if the estoppel certificate is not accurate and does not describe rights that are not compatible with the terms of the lease, unfortunately, there might be some problem. It has also occurred, though it is quite rare, some tenants have also been sued for inaccurate estoppels, primarily in rent-controlled jurisdictions. Till now, we all know that an estoppel certificate is a binding document, therefore, provisions that are inconsistent with the lease should not be included in this certificate.
A tenant must, therefore, be very careful to ensure that every addendum or provision that is listed in the estoppel certificate is accurate and complete. One must also keep in mind that this certificate should not be utilized in place of the lease or agreement itself and should make objections in case any provision that would modify the terms in the lease or limit their rights under the lease. A tenant should also be careful while filling out information on the estoppel certificate that the lease already contains as doing so may result in obscurity if it is completed incorrectly or inaccurately.
3+ Estoppel Certificate Addendum Sample Forms in PDF
1. Property Estoppel Certificate Addendum
The word "estop" means to prohibit and in case of a rental agreement, tenant estoppel certificate is considered to be a certificate that prohibits the tenant from taking a particular position that is contradictory to what is stated in their certificate. This template consists of an Addendum to the Tenant Estoppel Certificate that lays out certain statements that are meant for the knowledge of both the parties involved in a rental agreement. This type of estoppel certificate addendum is often used in real estate and mortgage activities and is completed and signed by a tenant in his or her landlord's proposed transaction with a third party.
2. Sample Estoppel Certificate Addendum
This type of estoppel certificate addendum can be attached to a buy and sale agreement or a purchase agreement as it lays out the important clauses or addendums that will help in expanding certain provisions or modifying them. This template lays out an estoppel certificate that is given to Four-G, LLC that is a Kansa limited liability company where it serves as a buyer and the WaterWalk LLC is the seller. It can be used as a reference purpose in case you are looking forward to providing an estoppel certificate addendum with your purchase agreement as it outlines a perfectly framed provisions that shall help both the buyer and the seller while agreeing.
3. Tenant Estoppel Certificate Sample
This template talks about the purposes of a basic estoppel certificate addendum that helps in confirming by the tenant about the terms of the rental agreement such as the amount of rent, the amount of security deposit and the expiry date of the agreement. The given document provides a clear definition of what an estoppel certificate is and also states the cases that interpret tenant estoppel certificates, that it is largely driven by the facts of each dispute. It mentions that it is common to all of the disputes, but is a determination that the landlord is entitled to rely upon the representations made by a tenant in an estoppel certificate. The cases that are interpreting the tenant estoppel certificates have been explained from the perspective of different places like Ohio, New York, Pensylvania, California and lastly, concludes with some practical considerations.