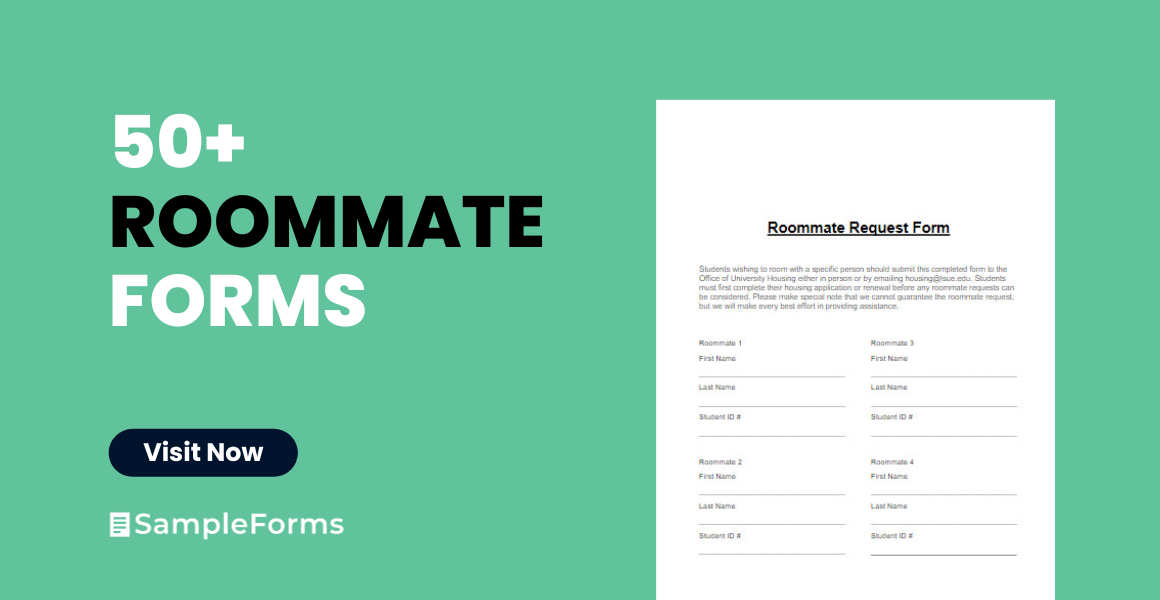 Navigating shared living spaces requires understanding and agreement among roommates. A Roommate Form serves as a pivotal tool in this journey, laying out expectations and responsibilities. Whether delineating financial obligations, chores, or noise protocols, these printable form is essential for harmonious coexistence. Dive into the intricacies of roommate forms, exploring their significance, varied types, illustrative examples, and creation guidelines. Additionally, unearth valuable tips to maximize their efficacy, ensuring a smooth shared living experience.
What is a Roommate Form ? – Definition
A Roommate Form is a written agreement between individuals sharing a living space, outlining their respective rights, responsibilities, and expectations. It serves as a guideline for various aspects of cohabitation, such as rent and utility payments, housekeeping duties, noise restrictions, and conflict resolution methods. Unlike a lease agreement form, which is a binding contract between a tenant and a landlord, a roommate form focuses on the interpersonal aspects and logistics of sharing a residence among the occupants, ensuring clarity and minimizing potential disputes.
What is the Meaning of a Roommate Form?
The meaning of a Roommate Form revolves around its purpose as a tool for clarity and mutual understanding among individuals sharing a living space. It defines the terms of their cohabitation, detailing individual responsibilities, shared obligations, and house rules. By establishing these guidelines, these fillable form aims to prevent misunderstandings and conflicts. It's a proactive measure, emphasizing open communication and collaboration, ensuring that all roommates have a clear picture of what's expected of them and what they can expect from others in the shared living arrangement.
What is the Best Sample Roommate Form?
While the best roommate form can vary based on individual needs and the specific shared living situation, a comprehensive roommate agreement typically covers the following aspects:
FREE 50+ Roommate Forms
51. Roommate Registration Form in Excel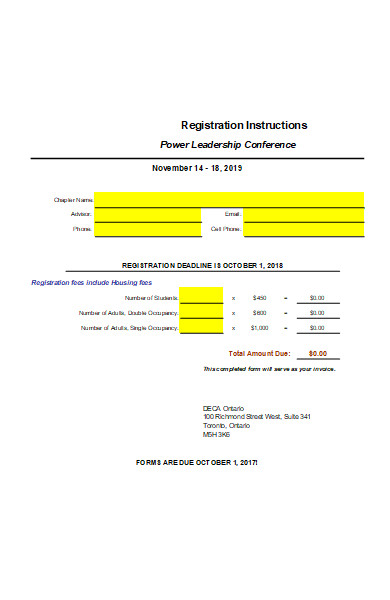 What is a Roommate Form and why is it necessary?
A Roommate Form, also often referred to as a roommate agreement, is a written document that outlines the terms and conditions agreed upon by individuals sharing a living space. It typically covers areas such as rent distribution, utility payments, housekeeping responsibilities, noise levels, guests, conflict resolution, and more.
The necessity of a Roommate Form arises from the following reasons:
Clarity and Understanding: It provides a clear framework for the expectations and responsibilities of each roommate, ensuring that everyone is on the same page.
Conflict Prevention: By addressing potential issues upfront, many common roommate disputes can be preempted. For instance, by establishing quiet hours or guest policies, roommates can avoid disagreements over these topics later on.
Structure and Organization: The form provides a structured approach to shared living, detailing how bills will be split, when rent is due, and how chores are divided.
Protects Individual Interests: Roommates can have varied lifestyles and preferences. The form ensures that each individual's rights and interests are protected, fostering mutual respect.
Flexibility: Unlike lease agreements with landlords, which are legally binding and standardized, roommate forms can be customized to suit the unique needs and preferences of the roommates involved.
Documentation: Should disagreements arise, having a written agreement can serve as a reference point, reminding roommates of what they initially agreed upon.
Promotes Open Communication: The process of creating a roommate form encourages roommates to communicate openly about their expectations, fostering a positive living environment from the outset.
In essence, while not always legally binding, a Roommate Form acts as a vital tool to ensure harmonious cohabitation, providing clarity, preventing disputes, and promoting mutual understanding and respect. You should also take a look at our roommate agreement form.
How do I create a Roommate Form that's fair for everyone?