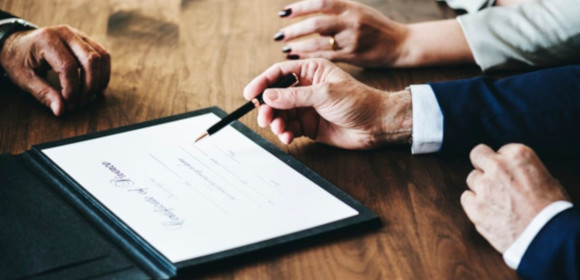 While making large transactions or any kind of agreement related to anything, what we need is a proof showing that the transaction has happened and which records the terms of that transaction, that proof is termed as a receipt. A receipt is commonly used to protect both the buyer and the seller who is involved in the transaction or an agreement. Receipts can be used in little situations like a fee receipt after making the fee payment in a school or college, or shopping, or in any other situation like a rental receipt form for a rental agreement, where transactions will be made. In case of an agreement, such a receipt can be used as well that can also be termed as a receipt of agreement that plays a vital role altogether.
What is Receipt of Agreement?
A receipt of an agreement form refers to a document that serves as a piece of evidence when an agreement is made or some kind of transaction is being done. It can be said that it works as a written acknowledgment that something quite valuable has been transferred from one party to another party who is involved in the agreement. This receipt of agreement can also be issued in business dealings as well as market transactions.
4+ Receipt of Agreement Samples & Forms in PDF
1. Agreement Receipt Form
You may think, preparing a receipt of an agreement is quite easy but you must be aware of the fact that it should be written simply while following certain rules and regulations. This receipt for an agreement provided here consists of the name and address of the guardian or the personal representative along with the name of the ward or decedent. It also consists of the name and address of the bank or the insured savings and loan association. The document carries out a note for the clerk of the superior court and ends with an order that declares that the transaction has been made.
2. Conditional Receipt Agreement Form
When an agreement is made between two parties, a receipt is made to verify that the agreement has been carried out successfully and the transaction has been made between the parties successfully. The given template includes a conditional receipt for an agreement, that carries out detailed information about an agreement regarding insurance. It states a notice to the proposed insured and the owner which is then followed by the representation of the proposed insured and the conditions which must be met before insurance may become effective before the delivery. The receipt form also contains the date, maximum amount, information related to the refund of money and the statement of the producer or the broker.
3. Sample Receipt Agreement Form
This template is a sample receipt for an agreement where the owner or the owner's agent acknowledged a negotiation concerning an agreement that is being carried out for buying a land. It mentions that the parties involved in the agreement must abide by the provisions by Section 17 Land Agent's Licensing Act and then put their signatures on the receipt.
4. Food Receipt Agreement Sample
A receipt can be utilized while making any kind of agreement whether it is about buying land, making a rental agreement, taking insurance from a bank or even in businesses related to food. This food receipt agreement form is a type of receipt that is used by a businessman or a company, to verify an agreement between a company and a food bank. This sample consists of a standard receipt that is made between Second Harvest Food Bank and a non-profit social service company and consists of the recitals about the food bank. Then it directly starts with the terms and conditions that have to be agreed upon by both parties. The document also consists of a demographic survey to help you understand in more detail.
5. Receipt of Payment Agreement Sample
In case of raising some funds for a museum or any other organization, one needs to make an agreement that will lay out the terms and conditions that have to be followed by both the parties. A receipt plays a vital role as it serves as proof that such an agreement has been made laying down the important points that have to be noted in the receipt. The given document can be taken as an example of a receipt for an agreement that is made between an art alliance and an art museum. It also comes with a table that outlines the title of the work, the price, medium, and whether it is sold or returned and in addition to that, it contains the basic details of the artist along with a declaration.