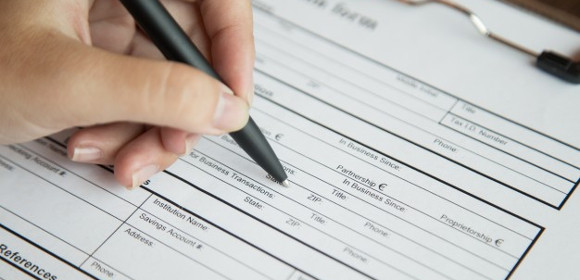 When you think about assessments, you would always end up with the words 'evaluation' and 'improvement.' This is because assessments are like an evaluation that is key to all sorts of improvements. And when you explore in different fields in the industry, you would always encounter the process of assessment. Whether you are still in school or already working, you would go through an assessment. That is why assessment forms are essential in various occasions. If you need more things to learn about assessment forms, feel free to read this article.
FREE 52+ Best Assessment Forms in PDF | MS Word | Excel
1. Provider Assessment Form
2. Health Assessment Form
3. Intern Training Assessment Form
4. Health Team Self Assessment Form
5. Short Environmental Assessment Form
6. Full Environmental Assessment Form
7. Fax Assessment Form
8. Student Product Assessment Form
9. Diabetes Assessment Form
10. Medical Assessment Form
11. Physical Ability Assessment Form
12. Environmental Assessment Form
13. Residential Category Assessment Form
14. Pre Assessment Form
15. Childhood Health Assessment Form
16. Consistency Assessment Form
17. Psychology Self Assessment Form
18. Caries Assessment Form
19. Evaluation Safety Assessment Form
20. Initial Assessment Form
21. Recliner Chair Assessment Form
22. Certificate Pre Assessment Form
23. Foul Assessment Form
24. Ophthalmologic Assessment Form
25. Employer Assessment Form
26. Health Care Assessment Form
27. Individual Assessment Form
28. Provider Self Assessment Form
29. Disability Assessment Form
30. Symptom Assessment Form
31. Disability Allowance Assessment Form
32. Structure Assessment Form
33. Financial Assessment Form
34. Waste Assessment Form
35. Redevelopment Assessment Form
36. Tourism Assessment Form
37. Junior Medical Officer Assessment Form
38. Transport Assessment Form
39. Nutritional Assessment Form
40. Screening Assessment Form
41. Comparative Assessment Form
42. Referee Assessment Form
43. Student Assessment Form
44. Pediatric Assessment Form
45. Theatre Performance Assessment Form
46. Deferred Assessment Form
47. Work Camp Assessment Form
48. Work Function Assessment Form
49. Adults Assessment Form
50. Candidate Assessment Form
51. Intern Assessment Form
52. Simple Assessment Form
53. Project Assessment Form
Why Are Assessment Forms Important?
Assessment is the process of gathering information about someone or something's performance. The procedure comes with a document that allows facilitators to evaluate the performance of their subjects without any hassle. Assessments are like performance evaluation that enables an evaluator to identify which areas are the subject's strengths and weaknesses. This way, the evaluators can point out ideas on how to fix and maintain these particular factors for the subject to improve.
Assessments are useful in so many fields that you hardly find someone who won't understand the purpose of assessments. This document is usually used in schools, medical fields, and business procedures. It helps someone or business establish quality performance. Quality management is most helpful in the business field, but it is also applicable in educational purposes.
It is also a professor's responsibility to know if their students are performing and understanding all their matters in class. With student assessments, teachers will know what is to improve in the learning materials, as well as the subjects the students need to take. There are different purposes of the assessments, and it is up to the facilitators on how they will conduct such procedures in their system.
Types of Assessment Forms
Assessment forms are excellent tools in determining the lapses and weaknesses of the subject. This document assists facilitators in coming up with effective strategies and solutions to achieve improvement. Since assessment forms are flexible documents, they come in various types and uses. To guide you in figuring out the form document you need, here are some of the most common assessments used in the industry:
Student Assessment – This type is one of the frequently used assessments in the industry. Student assessment forms are documents that teachers use when they want to see their students' situation with their current lesson plan and curriculum. It contains the student's subjects taken in the semester, their grades, and the teachers' comments. Sometimes, schools have their student assessments come with interviews. With the help of the assessment, it will be easier to determine which subjects the students are struggling with and where their strengths are.
Employee Assessment – Companies would always have this document along with their other HR documents. Employee assessments reflect the company's employees' performance. It allows employers to evaluate their work and find solutions on how to make their employees productive. This document contains the employee's work position, performance level, their work strengths, and weaknesses. Companies find this document an essential part of making their business successful. Since employees are the drivers of building a business of quality, it is best that the company would find ways to maintain or improve their performance.
Medical Assessment – Medical assessments are most useful in clinics and hospitals. This document helps nurses and doctors identify the health conditions of the patients. With the assessments, doctors will be able to give their patients accurate medications and other medical procedures to aid them back to their healthy bodies. This assessment is also helpful in determining if a person is fit to perform activities or jobs.
Event Assessment – This document is useful in evaluating an event or an activity. Event assessment tells how successful the event went in both organizers and the audience's perspective. Sometimes this assessment comes as a feedback form for the participants. It works just like any other assessment forms. It helps organizers to see their lapses and errors for them to fix and improve for their next events.
Product Assessment – This type of assessment is usually in business procedures and product development. Companies would use this document to see the performance of their products and services, whether they reached customer satisfaction or not. It aids companies to look for more effective strategies to market and improve their business. Product assessments may apply for both external and internal parties, which are the customers and the company's top management.
Why Do We Need Assessments in Business?
In business, companies would strive hard to get their names at the top of the market. It is their priority to make their target market see their business reliable and a necessity. But for them to achieve such goals, they need to know if their business is performing well. That is when assessment forms are useful. Assessment forms are documents that allow businesses to gather information regarding their products and services. The document will help them record and analyze their business performance.
It is important to leave a good impression on the market for them to trust your business the next time they avail of your services. That is why product assessments are important to see which areas and parts of your business need to be improved. It also helps you maintain a good brand image since the assessment will tell you whether the business is consistent.
According to Forbe's article "Marketing, Web Design, and Branding Statistics," consistent brand presentation increases revenues and sales for more than 21 percent. Because of that, businesses would always monitor their status in the market, and that includes conducting business assessments. It is important to see if your offered services and products tend to your market's needs. You would surely leave an impression that leads your target consumers to remember you well, among the others.
Assessments: Road to Quality Improvement
Quality management is one of the challenging operations that a business can handle. It is an understatement that companies would wish their businesses to reach a certain popularity in the market. But first, they need to see how their products are performing from the perspective of the market. Hence, the use of the assessment forms. As mentioned earlier, assessment forms are useful in gathering information and evaluating a particular subject. In business, an assessment's subject would be the products, services, and company's management itself.
Companies will never be successful if they don't have any room for feedback and improvement. It is essential for business owners and marketers to know their lapses in both management and product development. Making a quality product would start with quality management. That is why management and risk assessments are also important in making a business successful. It would help to oversee possible problems and create solutions before it escalates.
Essentials of Student Assessments
Aside from the business perspective, assessments are also essential in the academic field. Schools highly need an assessment to see the performance and the learning conditions of their students with their current academic system. This process helps both the institution and the students figure out where they lack and improve the situation right away.
Student assessments are one of the vital documents that students need in school. Sometimes, colleges and universities require their students to have their assessments with them when they enroll in the new semester. The document will serve as a pass that they can enroll in particular subjects. Others use this document to apply for scholars and other special programs to help them get by through their years in school.
How to Perform an Assessment?
Assessments should be created accurately and used appropriately to gain adequate results. Establishments and institutions need an evaluation to know the condition of their operations and performances are of quality. It may sound tricky and challenging to some, but it all takes a good and well-written assessment form to have a successful procedure. To help you, here are a few tips and steps to remember when performing an assessment.
Step 1. Determine the Purpose of the Assessment
Assessments come in various types and formats. As the facilitator, you should know the purpose of making the assessment. Do you want to use it for academic or work purposes? Does it have to evaluate an event or a business? Think about the field that you belong to, and try to make an assessment suitable for that industry. You can also discuss the situation with a team and brainstorm all the information you need to identify the document's goal.
Step 2. Use a Well-written Assessment Form
To achieve a successful process, make use of a functional and effective document. Performing an assessment must be paired with a well-prepared assessment form. It should contain all the elements needed to end up with the results you opt to have. Make sure the assessment form is suitable and lines up with its purpose to avoid any conflicts and mistakes along the process. There are available sample assessment forms online that you can freely download and customize, just like the documents presented above.
Step 3. Gather the Essential Information
Assessment needs accurate information to come up with effective solutions. The facilitator should perform the assessment process according to the establishment's policy. For instance, you are doing a student assessment. The document should contain a section that reflects the student's personal information, educational background, and academic assessment. Through this information, the students will be able to enroll in other subjects or avail of a scholarship. Other assessments, like the ones in the business field, will help an event or business identify their weaknesses and mistakes in performing an activity or operation.
Step 4. Analyze and Come Up with Solutions
Once the assessment laid out, the facilitator should analyze the situation and come up with possible solutions to avoid any lapses when performing their next activity. In business, the company would come up with new strategies to fix their lapses before it escalates. It also helps them prevent from repeating the same mistakes in the future. As a facilitator, keep an eye on the information presented by the assessment form and take action.
Performing assessments appropriately will surely help an establishment evaluate their operations and determine their lapses as soon as possible. Make sure to get this document with the essential information to have all the results you need. Assessment forms are your key in getting your subject successful and well-improved, whether the subject is a student, a business, or an event. As long as you create and perform assessments well, then you won't have any problems with your future development plans.