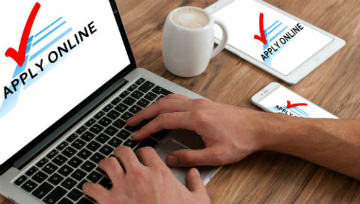 Most organizations use application forms to standardize any process that may require the act of approving or choosing among a pool of individuals vying for a position, benefit, or claim. You have undoubtedly heard of employment or job application forms since they are one of the most widely known variety of application forms.
When a person wants to know the status of the application (whether he/she has been accepted for a job or not), he/she can use a variety of ways to know the results. In most cases, application status forms are used for this kind of transaction.
But how does an application status form work?
Fret not. In this article, we will discuss the different ways you can use application status forms to verify the state of your applications and also provide ample reasons why companies and institutions should use them to streamline their application process.
How to Check Application Status
Online. Checking the status of any submitted application form is now a lot easier and faster thanks to the technological advancements of our time. Most organizations have their own official websites where you can login and determine the status of your application. This method of checking an application's status is now routinely used by governments, financial institutions, and even schools.
To illustrate, passport application forms will often include instructions of when and how to access their government sites. Banks and universities also follow the same approach for those who have submitted loan application forms and scholarship application forms. In this scenario, applicants may have to register and create an online account with the respective institution so that they can login and see their application's status.
By phone. Calling someone on the phone used to be the most prevalent way of knowing whether or not an application has been successful. Today, telephoning the places where you have submitted an application form is still acceptable and most preferred by those who want to reach another live person. However, some institutions may not prefer this approach since it can take up a lot of their worker's time. There is also the likelihood that you will be getting automated responses.
In person. This is another approach that is still practiced in some industries today. For instance, permit application forms and tenant application forms may require the personal appearance of the applicants before offices and landlords can judge an application's approval or disapproval. Checking for the results of an application's status in person can reassure both parties in terms of a prospective tenant/landlord's temperament and attitude. This is especially helpful if you want to make sure that you will get along with a prospective landlord.
Using Standardized Application Status Forms. Some companies, government offices, and schools often create their own methods for checking application statuses by creating a standardized application status form for their use. Applicants will need to fill out these forms and submit them to the respective organization or company who will then check on the application's status.
These days, organizations use an online version of application status forms where applicants just have to fill out an online form and submit it electronically. This automates the entire status form submission process for the applicant and also makes the issuing institution's job easier.
Why Use Application Status Forms?
It involves less work for the company or institution. Imagine dealing with thousands of people who call in or show up at your office everyday to verify if they have been approved for a loan or not. This approach decreases a company worker's efficiency if they have other tasks to do. Companies can hire specific people to do this job but it is an unnecessary expense. Application status forms with an online component automates everything and employees are freed to do their real jobs.
It helps decrease production costs. The old approaches to checking application statuses are a very labor intensive and cost efficient approach. When automated application status forms are used, workers' effort, time, and the money spent to pay them is decreased or allocated to more practical tasks that will benefit the company in the long run.
It is more convenient to applicants. Whether you have submitted a job application form or a housing rental application form, you have the right to receive notification of what happened to your application. It is the duty of employers, landlords, and institution heads to inform each applicant and they should do so in ways that are convenient to the applicants. The use of standard application status forms is the perfect answer to this dilemma since it ensures that the applicant and the business/organization doing the application review are both happy.
There is a lesser chance of error. When automated online application status forms are used, application results are collated securely and originates within a single source. This means that there is a lesser chance for unauthorized and unofficial results that may leak to the applicant pool. This is especially true with banks and colleges who utilize automated submission and results announcement processes in informing loan applicants and prospective students of their application's approval or disapproval.
Results of applications will be centralized. Government institutions and business entities benefit with the use of online application status forms since it will centralize the results-giving arm of their organizations. This also leads to lesser confusion among applicants. This approach is visibly shown in the United States' Online Passport Status System where results of passport applications are shown. Health care firms also use this approach in providing application status results to their agents who are scattered on the field.
Learning how to check your application status is another component skill in being street-savvy. Filling out and submitting application forms is not an easy task, so you should make sure to follow up on any type of application form that you have filed. For employers and institution heads, the benefits that application status form use can bring about may help launch your organization to new heights. You just have to take advantage of it.