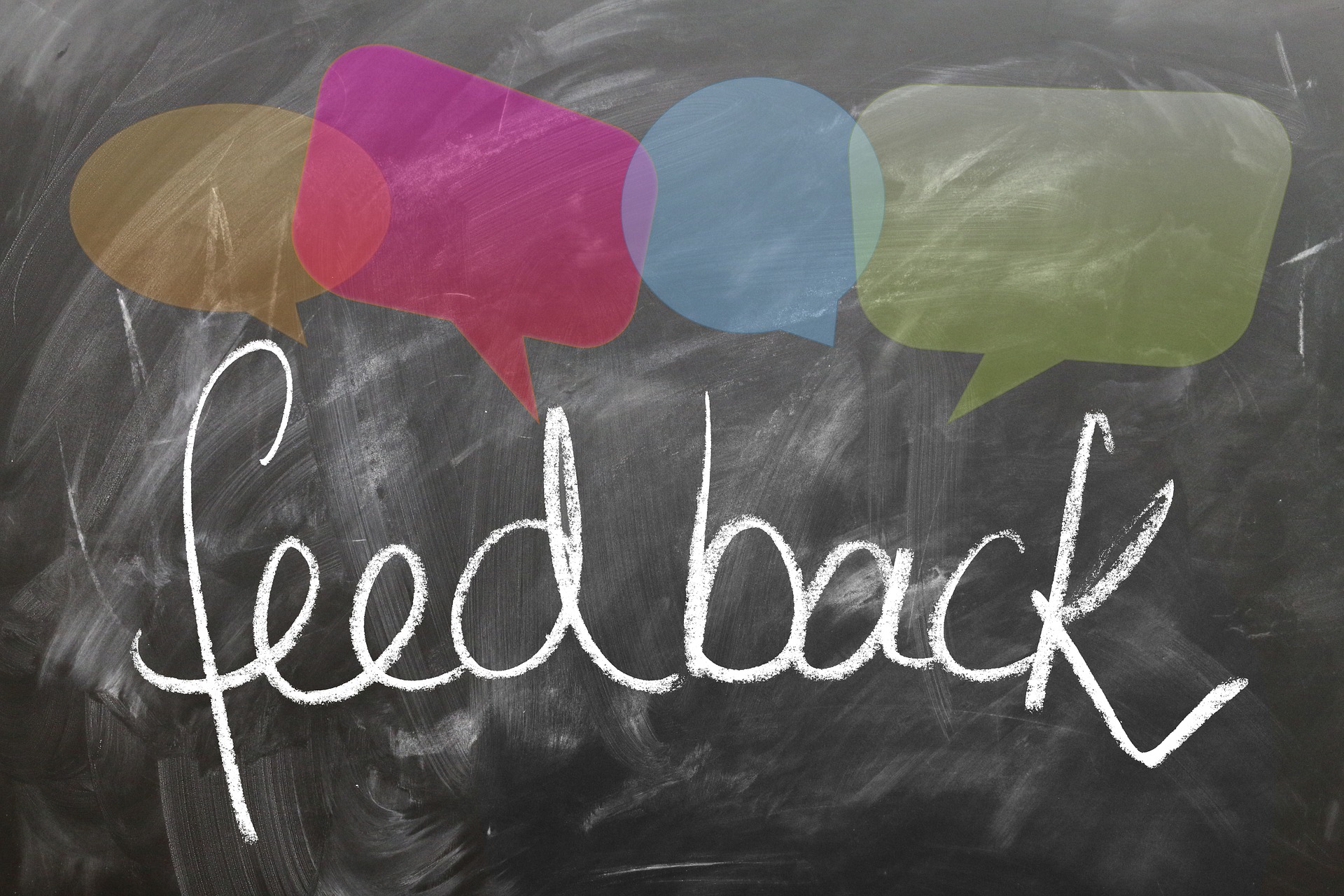 Feedback Forms are necessary for the development and improvement of every business. They have been used for quite some time to assess the skills and opportunities for improvement of millions of employees around the globe. There are various ways to collect employee feedback. One of which is through the use of Employee Feedback Forms.
Another way of collecting employee feedback is the process we call 360 degree feedback. In a nutshell, 360 degree feedback is the process of collecting feedback from an employee's supervisor, peers, subordinates, and even from himself. Hence, the term 360 degree. It essentially allows an organization or company to look at how employees are perceived from multiple angles. Simply put, 360 degree feedback provides employees with multifaceted feedback.
360 Degree Performance Evaluation Form
The Purpose of 360 Degree Feedback
Like many other feedback forms, the purpose of 360 degree feedback is to promote development and career growth in a company. Depending on the needs of the company, it can be used either as a development tool to identify the strengths and weaknesses of an employee, or as a performance appraisal form to quantify or measure an employee's performance. It can also be used to assess an employee's leadership skills, therefore identifying employees who can be considered for a promotion.
5 Advantages of 360 Degree Feedback
Increases self-awareness: Like any other Employee Evaluation Form, 360 Feedback allows employees to have a deeper understanding of their strengths and weaknesses, and how they are perceived by other employees around them.
Promotes personal development: As a result of an employee being aware of his own strengths and weaknesses, he is able to focus and capitalize on his strengths, and at the same time, plan goals that are attainable and realistic to work on his weaknesses. This can be done with the guidance of a manager to ensure its effectiveness, and various types of Goal Action Forms to document the employee's progress.
Promotes career development: Career development comes with personal development. The organization should be able to use 360 Degree Feedback Forms wisely to identify employees who have the potential to take on greater tasks and responsibilities.
Increases accountability: Once 360 degree feedback is properly implemented, it could be the gateway for employees to start feeling more responsible for their actions so that when the scheduled 360 degree feedback session comes around, they can get more positive feedback from their peers, subordinates, and manager.
Provides a wider range of perspective: The best way to collect objective feedback is to collect them from multiple sources or raters. Asking one person's opinion may not be enough to fully understand the behavior of an employee. For example, if you only ask the employee's manager, there may be some blind spots that the manager is not seeing, but the employee's peers and/or subordinates may see them. Collecting feedback from multiple facets and angles makes every company obtain a deeper understanding of the skills and behavior of an employee.
360 Degree Manager Effectiveness Evaluation
360 Degree Feedback Request for Leadership Behaviors
Team Leader 360 Degree Feedback Form
3 Disadvantages of 360 Degree Feedback
Biased and Personal Comments: Instead of providing constructive feedback, employees have the tendency to provide comments that are personal and biased. This especially happens when employees are not trained properly on how to provide constructive feedback. In this case, instead of being constructive, the comments will most likely have negative effects on the person receiving it.
Solution: Brief employees properly on the importance of the 360 degree feedback. Conduct proper training sessions to make sure their comments are constructive.
Inaccuracy: The comments provided by the raters may not be as accurate as possible, especially if the rater has known the employee being evaluated for quite a long time already. This will cause the rater to make more favorable comments. A study shows that a rater who knows the employee being evaluated for one to three years are those that provide the most accurate feedback. This is because at this point, the rater knows the employee enough to get past the first impression, but not long enough to make biased positive or favorable comments. It is also likely that self-assessment forms, which are also a part of 360 degree feedback, have higher ratings than those that are filled out by others.
Solution: When collating and analyzing the information collected on 360 degree feedback forms, it is would be good to take into consideration the various biases and motivation of different raters.
Compromised Confidentiality: One of the things that makes 360 degree feedback effective is when employees feel safe to provide feedback without worrying that their comments will be connected to their names. Problems will arise when confidentiality is compromised or is perceived to be compromised.
Solution: Provide an option for employees to report their feedback anonymously. This is when the use of paper forms and email forms are not advisable, unless the employee prefers to give out his name because he wants to speak with the employee being evaluated about his feedback, such as a manager giving feedback to an employee. For the benefit of maintaining confidentiality, 360 degree feedback forms and other Evaluation Forms may be filled out and submitted online instead.
360 Degree Performance Evaluation Form
Pre-Program 360 Degree Feedback Questionnaire
Is Your Company Ready for 360 Degree Feedback?
Although 360 degree feedback is really beneficial, it can cause feelings of anger and misjudgment when not conducted properly. Using 360 degree feedback is not for everyone – company or line of business. This is why you have to check first if your company has the following qualities to start 360 degree feedback.
Your company has built an environment of trust and communication.
This means that your employees know how to communicate well and point out their concerns constructively, thereby doing away with any conflicts and tension in the company. If your company lacks this quality, starting 360 degree feedback will only cause raters to be vindictive, and their feedback may be biased and inaccurate.
Your managers are capable.
One aspect of 360 degree feedback is that the employee being evaluated should be able to speak with his manager about his feedback. The manager should be fully capable of providing constructive feedback and conducting coaching sessions to improve the employee's behavior and performance. Aside from this, the manager should be able to duly conduct follow-up sessions to check and monitor the employee's performance. This can be done by training the managers, and using Training Feedback Forms to assess the effectiveness of the training sessions.
Before starting 360 degree feedback in your company, you have to make sure that your organization is ready for it. You have to weigh the pros and cons to assess if this type of feedback method is applicable for your company.