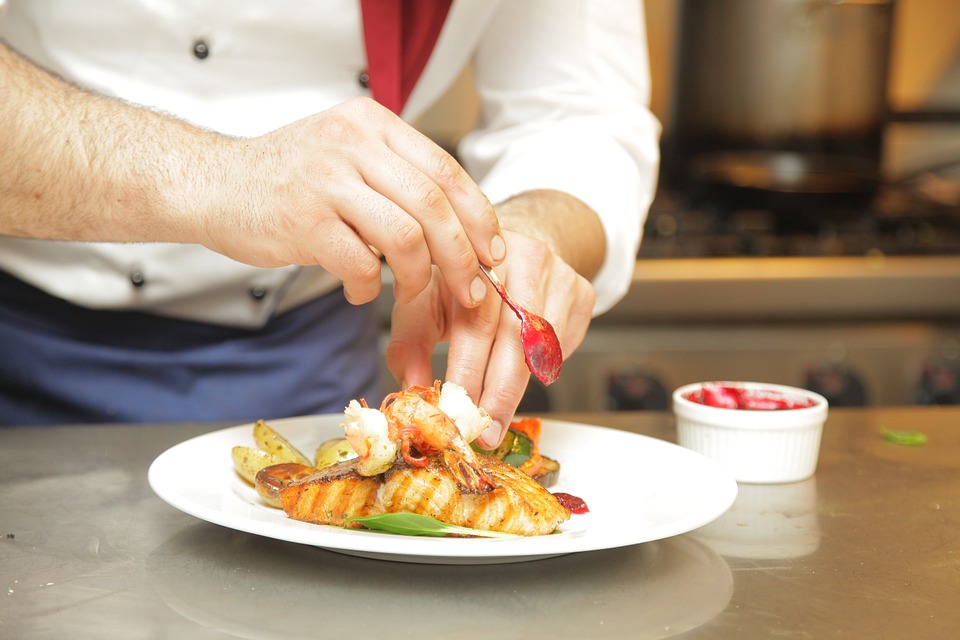 In administering a restaurant business, it is essential that everything with regards to the business operation is well managed, as well as monitored accordingly. This is to ensure that the management has complied with all the required forms they need to open a restaurant business.
By means of this, the business is guaranteed to be legal and secured, most especially when there are some circumstances wherein some documents are needed to be shown. In addition to this, the restaurant management form should also be filled out with all the necessary information, for this serves as the main form that makes everything else fall right into place.
Kitchen Inspection Management Form
One of the main requirements to comply in managing a restaurant is the kitchen inspection form. This kind of form serves as the checklist or the guide for the authorized inspectors.
With the use of this form, a thorough inspection is conducted just by basing on the list of what particular areas are essentially needed to be examined. These kinds of inspection forms for kitchens are considered as one of the restaurant legal forms, in which all need to comply with.
Kitchen Management Checklist Form
A business is effectively managed when the business development is consistently progressive. And one of the simplest and easiest way to attain the efficient progress in businesses is by securing a management checklist that will serve as a guide for the management and its people. Though, checklists are often utilized when a business had just started, most especially when the management is still on the stage of exploring and learning.
One example for a checklist that will help ensure that the required documents and other business application forms are submitted is a restaurant opening checklist form. When everything in the checklist is completed, the restaurant is mandatory to be evaluated with the use of restaurant evaluation forms.
Kitchen Management Training Form
All hired applicants or employees are required to undergo a training in order to ensure that they are certified with all the qualification of the position they have applied or assigned for. For those who are eager to be part of the restaurant management, it is essential for each to be subjected for various of restaurant training.
The trainings that will be completed with the use of restaurant training forms are not just to test the individual's capacities but also to discipline them. This is done by completing the employee disciplinary form.
Kitchen and Food Management Form
Since everything in the kitchen management should be made exactly how they should be, a regular evaluation of the kitchen should be a priority. The evaluation is done when all the general information from the different procedures are filled out with the kitchen evaluation form.
In addition, the food management is mandatory to also undergo some assessment forms. This includes the procedures in filling out catering forms, and on how to ensure food safety to improve their services for catering some events.
Food Service Self-Inspection Checklist Form
Restaurant businesses undergo various of assessments. These are with regards to the food that people intake daily. And in order to ensure not just the people's safety but also the management and the business itself, securing an inspection form is a must.
Inspections are basically to guarantee that the food we eat are clean, uncontaminated and safe for everyone. This can also be ensured by completing the health check form.
Kitchen Management Application Form
Aside from conducting inspections, another way to ensure the health and safety of everyone is by conducting an applicant appraisal.
As they submit their individual restaurant application form, they are being assessed with the basic and general information written in their printable job application forms. Further interview follows when they are qualified with the skills and abilities that they could offer.
Kitchen Service Observation Form
Assessments or appraisals are composed of different procedures that would test the individual. One procedure includes the service observation. And there are two possible ways to undertake this: it is either to provide restaurant survey forms to the people or use the restaurant questionnaire forms to be filled out. Either of the two, the services are observed and evaluated by the people (customers, consumers, and/or clients) by utilizing these kinds of feedback forms.
Kitchen Management Reservation Form
Kitchens or restaurants are mandatory to have a proper and systematic management. By means of this, all procedures or action plans are and should be made formal.
An example for this is with regards to reservations. All necessary information should be provided in the kitchen or restaurant reservation form. Feel free to download this form and the other restaurant form templates found in this article.
Kitchen Management Verification Form
As the kitchen or restaurant services are conducted, there are some verification to be completed. One reason why the management needs such verification is in order to ensure that all terms and conditions are understood and are taken heed of. Things are also verified in order to ensure that restaurant business forms are completed before the restaurant evaluation forms are conducted.
Tips and Guides for Kitchen Management
In order to attain success with regards to kitchen management, there are various of things that are needed to be taken note of. These requirements are imperative when you start your own restaurant business. Furthermore, refer to the following list below for the tips and guidelines.
Ensure that you have all the forms that you will be needing to start. Some of these include the restaurant tax forms and restaurant marketing forms.
Make every decision undergo through a thorough planning.
Choose wisely when it comes to appointing or designating your people.
Make sure that all staffs or employees undergo the training evaluation.
All actions should be made formal with the appropriate kitchen management forms.
Health and safety should be the priority. Thus, safety measures and precautions should be assessed.
Cleanliness should be observed all the time.
These are just few of the most important things that should be included in the kitchen management checklist. You may also refer to the forms provided in order to derive your own insights and learnings on how to handle and control kitchen managements. You may also like restaurant order forms.