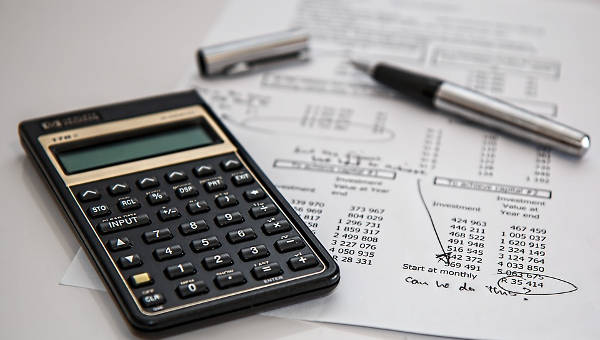 The medical field is typically associated with physiological care, psychological care, helping professionals and extensive procedures.  Although it does tackles those subjects, finance actually plays a role in supporting the services, labor, and equipment of a medical institution. Accounting department takes care of that task by utilizing all uses of accounting form documents and other financial forms.
A hospital may keep up its performance by keeping their staff well-trained with the various experiences they encounter and by updating the medical equipment to their latest model. Authority figures in the hospital should also consider prioritizing the financial situation of the institution by incorporating the use of financial accounting in their finance department.
Medical Advance Accounting Form
Health Services Spending Account
Health Accounting Claim
What is a Health Account?
Various institutions and settings incorporate the use of Accounting Forms because these forms are essential for creating a systematic order especially in finances. The content of an account form contains different sections to be filled with the various accounts and expenses of a company. An account form that is used in the medical field is a health account.
A health account is a medical savings account that contains a high deductible health insurance with a tax favored savings account. Deductibles can be paid with money saved in this type. Once they have paid, the insurance company now pays the medical expenses of the insurer.
What Are the Benefits of a Health Savings Account?
Patients and people with problems with their medical expenses should apply for a health savings account. These forms may be provided by various medical centers or the interested account applicant may find Printable Accounting Forms online.
This type of account can be helpful in taking care in the payment of deductibles which in turn makes the payments of medical services, medical procedures, medical treatments and medication much easier on the part of the patient. Having a health savings account is an alternative method for the general public to utilize in order to not be burdened by the expensive medical bills that one usually gets from any medical institution.
Health Savings Account
Health Accounting Application
Health Savings Account Enrollment
Health Savings Account Guidelines
Finances may be seen as a difficult part of life since entails a lot of responsibility and effort from an individual. Not everyone is equally skilled in this field so it may some time to master techniques that makes one able to handle finances at a manageable level.
The simplest method to go with is formulating a budget plan in order to keep track of one's expenses. Another way to help a person to keep track of finances is by using different financial forms such as Ledger Account Forms, Accounting Expense Forms, Balance Sheets, and Liquidation Reports.
Being able to find methods in being financially responsible can extend to other aspects of one's life. One part of life that is heavily influenced and affected by money is health. Expenses related to health and medical services can be considered as expensive and hard to pay off especially if one's financial situation is in a rough patch.
Acquiring a health saving account is one way to alleviate the problem of expensive medical payments. Like any benefit program, it requires applicants to fit a criteria in order to be eligible. The criteria includes being enrolled a HSA-qualified health plan, must not be claimed as a dependent in the tax return of someone else, and may not be enrolled in health insurance plans.