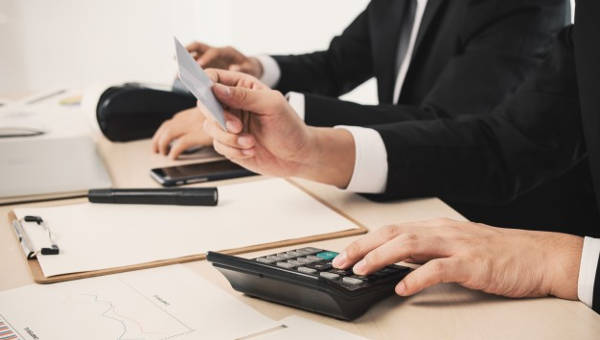 When a business entity wants to monitor its business transactions and know the status of their finances, they use financial accounting forms. An accounting form is typically filled out by company accountants or bookkeepers and serves as the groundwork for future business decisions. These forms may come in various templates and formats – from accounting form ledgers to computerized financial accounting spreadsheets.
Aside from serving as a tool for visualizing financial data, financial accounting forms also help in reducing production costs while making sure that the company gets reliable bookkeeping figures. Note that these uses of accounting forms are not limited to large business entities since they may also be used by individuals who wish to balance their personal finances.
What is the Objective of Financial Accounting?
Financial accounting in businesses aim to:
Provide Record of Business Transactions Companies use different accounting form templates to monitor and chart day-to-day business processes. When recorded accordingly, these information can show different aspects of the business' fiscal status.
Determine the Business' Economic Standing Financial data gleaned from a company's books can be used to determine the business' economic standing. Questions like 'Is the business on the red? Or are we financially competent?' will be answered with the help of financial accounting.
Make Sound Decisions Based on Empirical Accounting Data Once your company determines its financial status, you can take steps to downsize your staff/services, expand your business, or enact austerity measures to offset or take advantage of this position.
How to Write Financial Accounting Form
First, determine what aspect of your business do you want a financial accounting form for.
Next, write down the different business variables that you wish to record and measure. These may be assets, cash amounts, payables, debts, wages, equipment costs, etc.
Then tabulate the data that you needed using your company's accounting form template. For example, if you want to record and analyze the expenses incurred by your company and your employees, you may use Accounting Expense Forms.
If you intend to use the form for your own finances, you may use downloadable free accounting forms that can be modified to match your specific needs.
Benefits of Financial Accounting Forms
Financial accounting forms, also known as Business Accounting Forms, aids company accountants, small business owners, investors, and employees alike by:
Simplifying financial record-keeping processes
Reducing costs associated with accounting procedures
Saving time in dealing with paperwork
Gathering relevant business-related data routinely
Delivering accurate fiscal information to business owners and investors
Presenting business figures into easily understandable form
Helping business owners make the right decisions for their company
Along with the use of a simple accounting forms in PDF form, you and your company may take advantage of these perks to help propel your business forward.
Guidelines for Financial Accounting Form
When preparing financial accounting forms, always remember the following tips so that you can create a reliable accounting form:
Always ensure that your company's data-gathering and reporting practices are following industry standards. This ensures that your data is accurate and you will make accurate interpretations out of it.
You may also rely on blank accounting forms as a preliminary tool in your accounting process. You may then compare the results when using this tool to the results gained when using more sophisticated financial accounting forms.
For large business entities, third-party accounting firms may be hired to do audits in addition to the accounting practices that your company already require.
For small business owners, you may do preparatory accounting for your business like daily tracking of expenses and profits in accounting forms while your accountant does the more complicated steps.