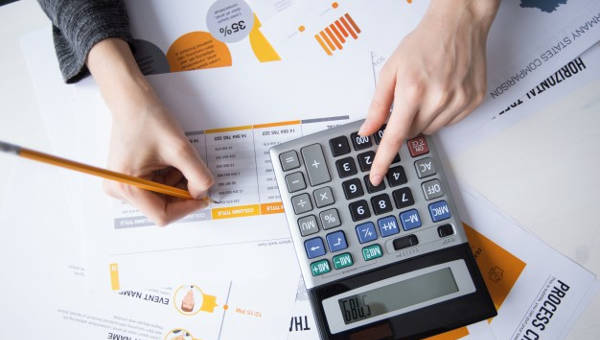 Accounting is what one does to keep track of all his or her finances. There are many different forms of accounting in which people can use to help see whether  or not they are entering a state of financial crisis. This can also help them decide what actions should be taken to ensure financial stabilization.
This is also the reason why businesses ensure that their accounting department does a proper job in looking into all of their assets and liabilities. Financial accounting is essential for every business to ensure that they keep going and that they do not go into bankruptcy.
Corporate Finance Accounting
Corporate Accounting Disclosure Request Form
Basic Corporate Accounting
Corporate Account Opening
What Is Corporate Accounting?
Corporate accounting is the branch of accounting that deals with a company's financial accounts and cash flow statements.  It also analyzes and interprets a company's financial results that can help them decide the necessary action taken to cut expenses and gain more revenue.
This type of accounting is particularly for larger organizations rather than  small scale store owners. The reason for this being that a large corporation has a duty to provide financial information to the public as small scale store owners do not. If you would like to know more about corporate accounting, then there are sample accounting forms available to help you get the information you need.
Corporate Accounting Policies
If a business wishes to attain financial success, then it is up to business owners and managers to come up with a sound accounting policy. A well-defined corporate accounting policy ensure that the accounting policies within the company remains consistent to ensure that all financial employees follow the generally accepted financial principles and procedures.
Manuals are a great way to help employees determine the best course of action to determine how to handle company transactions. Doing a proper financial report is essential and employees in the finance department must the procedures to maintain financial records. So if you intend to fill in blank accounting forms make sure to do it by following your company's corporate accounting policies.
Corporate Account Application
Corporate Commercial Banking
Corporate Account Update Form
Career Tracks in Corporate Finance and Accounting
Staff Accountants: What they do is compare present financial reports to previous ones to help see if the business is improving or not.
Financial Analysts: This position can be assigned to either a product line or business unit. This position helps set up profit objectives and anticipate future financial performance.
General Accounting: The position responsible for producing and keeping all financial records of a corporation which will then be used to track internal financial progress. These people also provide information to compute a business's balance sheet, profit and loss statements, and income statements.
Treasury: Those in this department are in charge of handling all of a company's financing and investing activities. Those placed in this department deals with investment bankers who raise capital with stock or through mergers and acquisitions.
In the event that you would like to use any accounting forms, such as accounting expense forms which helps total any company's expenses, then we have a wide variety of printable accounting forms that you may utilize any time.