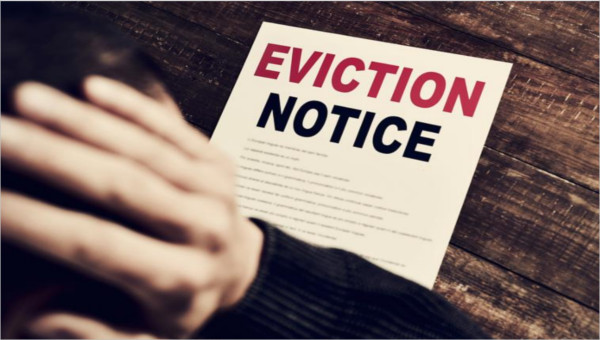 Landlords might encounter problems with one of their tenants. Some of these problems might escalate to the point wherein these tenants will have to be evicted. And a reasonable way to guarantee that these tenants are aware of this is to file an Eviction Notice.
These notices allow the tenant adequate time to prepare for the date of when they will be evicted. However, there are instances wherein the violation is of such a high degree that the tenant will have to be evicted immediately. An example would be that the landlord intends to issue a two week notice for a certain tenant to vacate the building. However, if the landlord was able to discover that the tenant has produced property damages to such a high extent, then it has become a good enough reason not to give the two weeks notice, and can result in having the tenant evicted immediately.
30 Day Eviction
Landlord Eviction
Blank Eviction
Court Eviction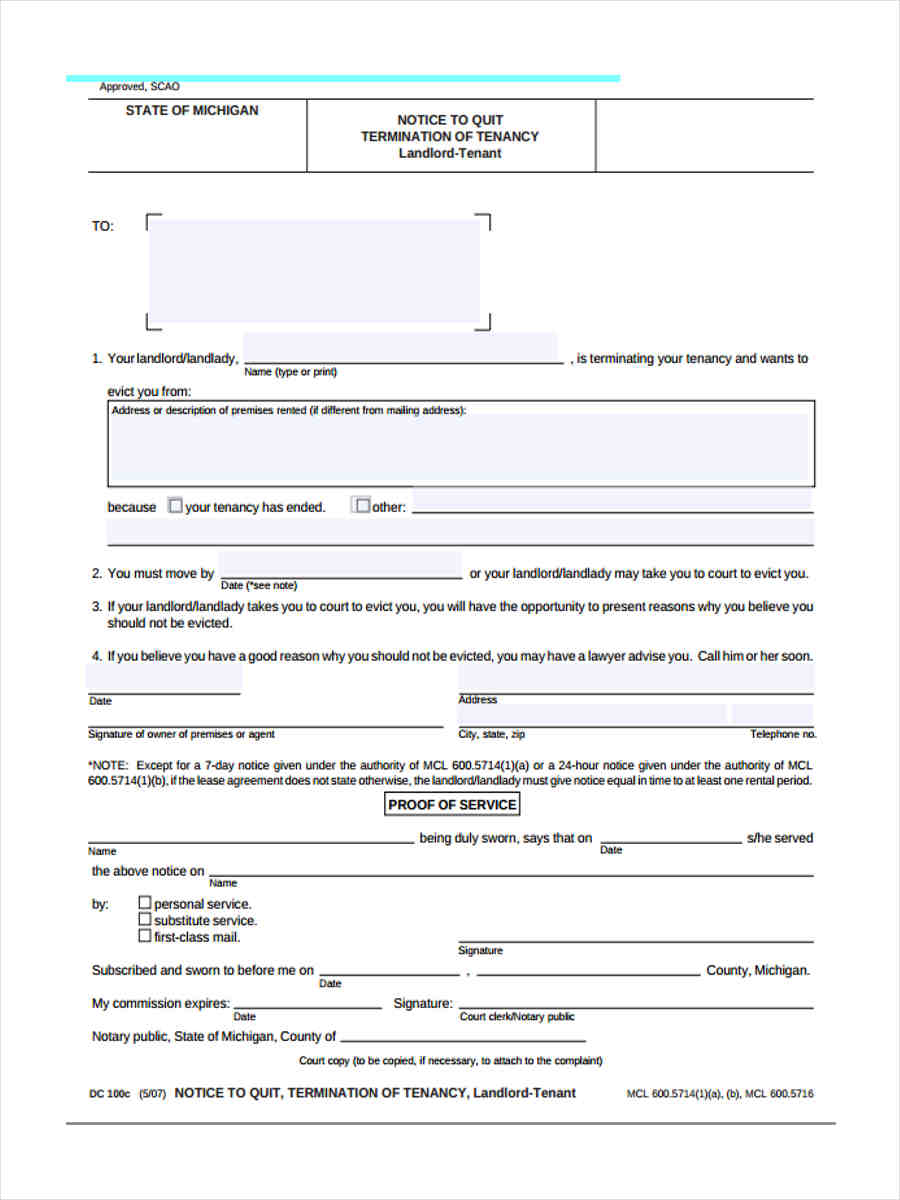 Printable Eviction
What Is a Formal Eviction Notice?
A formal eviction notice is issued by landlords or owners of establishments in the event that they must provide a formal notice that declares that the tenant is to be evicted on a certain date. These forms are handed out at least 2 weeks, or 30 days prior to the eviction.
It must also state the purpose as to why the person is being evicted so that the tenant is given an opportunity to share their views on the matter. So if you intend to vacate any tenant, then use the right Notice to Vacate Forms for the right purpose.
How to Write an Eviction Notice to a Family Member
If one were to evict a family member, then it's best to take note of the following steps:
Prepare documents that state that you are the rightful owner of the home and the the documents which can aid you evict the family member
Be sure that you specifically state the name of the family member you wish to evict
Make the purpose of the eviction clear so that there are no issues regarding the reason for the eviction.
Give a period of time for the family member to prepare such as using 30 Day Notice Forms to issue that the family member is only given 30 days.
Rental Eviction
Tenant Eviction
3 Day Eviction
What Happens When You Get an Eviction Notice?
If you are to receive any kind of eviction notice, then that would mean you may have violated certain rules and regulations or even the agreements made in your residency contract. You are then given a time period in which you must prepare everything concerning your eviction.
If there is a solution to the issue in which you can continue your residency, then it must be stated in the notice as well as the time period to comply. If you need to  know more on Eviction Notices, then there are Eviction Notice Form Examples.
How to File an Eviction Notice
When filing for an eviction notice, then take note of these steps:
Use the right kind of eviction notice form
Send the eviction notice to the tenant
file the complain and make sure that you have documents that support your case.
If required, request for a hearing
Make arrangements with the proper authorities as to how the tenant will be evicted.
If you need to print out these documents, then there are Printable Eviction Notice Form for you to use for whenever you need to get rid of any problematic tenants.