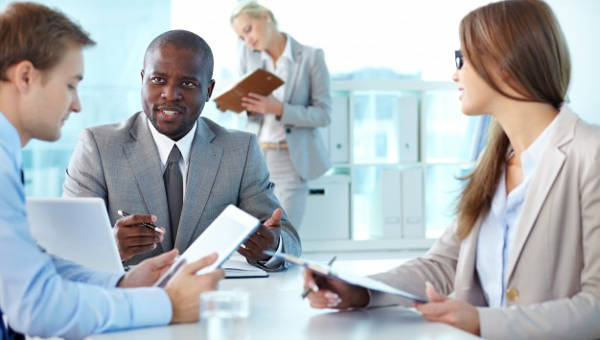 A statement is a formal way of declaring or reporting the facts or opinions of a person or group of people. And as you go on further on this article, you will be enlightened on what these statement forms are for, how they are written, and how they are used.
Indeed, there are various ways of how statement forms are used. These forms could be used as a reference, a proof or evidence, a declaration of facts, etc. One of the main things about a statement is that it should be written in a detailed and comprehensive manner.
Employee Witness Statement
Sample Written Statement
Employee Supplemental Qualifications
Payroll Statement
What is an Employee Benefit Statement?
An employee benefit statement is a statement that includes the specific information about the employee's compensation. These details include:
employee's base salary or regular earnings
bonuses, rewards and incentives
contribution of both employee and employer to insurance benefits
the paid time off such as holidays, sick and vacation leave
and the taxes (unemployment and employees' compensation.
The benefit statements are gathered depending on the benefit statement headings such as vacation pay, medical insurance, taxes, etc. Sworn Statement Forms are used as a legal documentation in case there are any discrepancies with the information.
How to Write an Employee Witness Statement
An employee witness statement is a document which states factual information regarding the incident that has taken place. Basically, this statement is about what a witness has to say about the case. This kind of statement should be true, reliable, and connected with what had happened.
An employee that has filed a witness statement form should have enough physical evidence of what has happened. Here are the following information that should be stated in an employee witness statement:
the witness' name, contact number, address, employee ID, job title or position, and department
the name of the person in question or suspect
date/time and location of the incident
the factual statement regarding the incident (this should be explained in detail)
list of people who are involved or other witnesses
signature of the witness and date signed
signature of the supervisor and date signed
Employee Accident
Employee Incident
Employee Injury Statement
Employee Share Scheme
Employee Confidentiality
Uses of Employee Statement Forms
Employee statement forms are often used as official documentation for when there are situations that are most likely unexpected to happen. These unexpected situations include: the misinterpretation of the computation of employee's benefit statement, the misjudged person who is said to have committed a crime was put into custody, etc.
These statements help to solve, or at least avoid these unexpected situations from happening. These statements should be written in accordance with the fact/s and have strong information that supports them. Otherwise, these statements are nullified.
There are different types of employee statements, some are already discussed above such as the employee benefit and employee witness statements, and some are yet to be discussed as you go further this article. Some types of statement forms that we have provided for you on this article are the following:
Employee Witness Statement
Employee Supplemental Qualifications Statement
Employee Payroll Statement
Employee Injury/Accident Statement
Employee Incident Statement
Employee Share Scheme Statement
Employee Confidentiality Statement
Employee Statement of Short-Term Disability Claim Form
Income/Salary Statement for Employees
Employee's Statement of Sickness
Employee Medical Statement
The important thing with statement forms is that the information stated are sworn to be nothing else but only the truth. As you can see on these PDF statement forms that are provided for you, statement forms are written or filled up in detail.
Statement forms should be specific as these are collected and documented. In writing or filling up a statement form, it is often required for the employee to affixed his or her signature and name as a form of consent that he or she is liable for any information that are misleading.
For further understanding of these employee statement form samples in PDF file that we have provided for you, feel free to browse and print whatever you find useful or convenient for you.
Employee Statement of Short-Term Disability Claim
Income Statement for Employees
Employer's Wage
Employee Statement of Sickness
What is an Employee Mission Statement?
An employee mission statement serves as an oath of the employee. This states that they will do all of their responsibilities as an employee of the company. Not just for their welfare, but also for the company, fellow employees, external and internal customers/clients, supervisors/head, and the job that is applied for.
And on these mission statements, it is stated on how they will perform and accomplish the mission or oath that they have taken.
Another kind of a statement is an Income Statement Form, which has a detailed format that needs to be followed. This form states the wages, income sales and total expenditures of the business company in detail. Similar to the income statement are Financial Statement Forms where all transactions are tracked and monitored.
How to Write an Employee Counseling Statement
A counseling is done between the employer and the employee. This is usually conducted when there is/are incident/s that took place. An employee could also be called for counseling to discuss about the his/her overall performance or conduct. This is a face-to-face communication in private of the two in order to solve or correct the problem. The following are the necessary information that are found in an employee counseling statement form:
the counseling date
the employee information such as the name, position, and department
the counseling information that caters the following:

reason for counseling
recommendation/s for correction
consequences of such act
response of the employee

the affixed signatures of both the employee and supervisor
the date signed
Employee Medical
CLETS Employee Statement
Simple Employee Statement Form
How to Write a Statement for an Employee that Walked Out?
There are situations that employers should be prepared for, and one of which is when an employee walks out. Although it was immoral for an employee to do such act, employers should aim to be more accurate and remain fair when reporting the incident. Here are some tips on writing a statement about an employee walking out:
write the details about before, during and after the incident took place
specified what is/are the factor/s or reason/s of such incident
state or describe how the employee reacted (specifically his actions or words)
focused on the facts, not on your opinions
do not use any words that discriminates the person
summarize the incident briefly, with relevant details
be professional and state nothing but the truth
After such statement about the incident is written in a comprehensive manner, it will be easier to justify the situation and identify whose fault it is. If you are looking for more samples of employee statement forms, see Employee Statement Form Templates. These form templates are downloadable and printable.