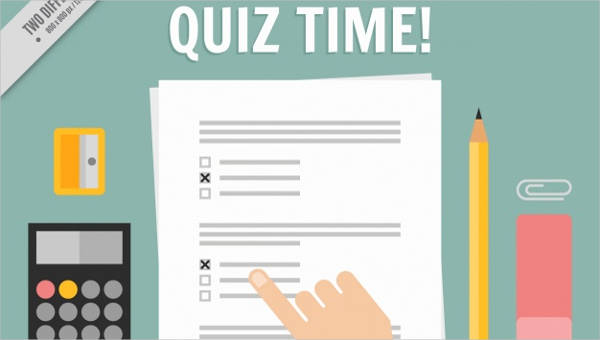 Questionnaires are considered to be advantageous forms that are utilized in different fields. For instance, businesses use questionnaires and surveys to gather information that helps them improve gaps found in the company. These tools make the process of gathering data more convenient on the part of the researcher and the respondent.
Questionnaire and surveys can cover a number of subjects. As long as it deemed valid and reliable, then these forms can be used for any subject that interests the person. A variety of these questionnaires include a Service Survey Questionnaire, Patient Satisfaction Questionnaire, Emotional Intelligence Questionnaire, and Job Satisfaction Questionnaire.
Return Questionnaire
Tax Return Questionnaire
Customer Returns Questionnaire
Medical Questionnaire
Medical History
Medical Screening
Health Questionnaire
Driver Health Questionnaire
Patient Health Questionnaire
What Is Questionnaire Form?
A questionnaire form is an example of a research instrument that is used when data is required to be collected in order to find the answer to a problem. The questionnaire should be standardized, valid and reliable. Any of the three factors that do not comply would mean that the questionnaire cannot be used since it greatly affects the data.
Questionnaire forms can be created with the help of Survey Questionnaire Forms as a reference, or utilize one from a catalog of compiled questionnaires. No matter where the questionnaire comes from, it is important to ask permission of the author of the form especially if you plan to change something in the questionnaire form.
How to Create a Questionnaire Form
The questionnaire's form and content can influence the form's overall validity rate, reliability rate, and the standardization. To get good levels in its rates and related components, the format should be clear and the items should be related to the designated topic of the questionnaire form.
If one is tasked to create Interview Questionnaire Forms, the potential items should be listed down and be narrowed down to ones related to interviews and its aspects. One of the formats that can be used in the form is the tabular form, with the items in one column while the given choices are found in other columns.
Survey Questionnaire
Post-Project Customer Satisfaction Survey
Community Innovation Survey
Consent Form for Survey
Leadership Questionnaire
Multifactor Leadership
Questionnaire Consent
Client Questionnaire Form
Self-Assessment Questionnaire
Medical Self-Assessment
Control Self-Assessment
Business Self-Assessment
When to Use a Questionnaire?
Questionnaires are typically associated with the field of research. The aim of research is to find valid data that answers the main problem hypothesized by the researchers. Questionnaires make the data collection process organized, systematic, and time efficient. These forms come into play when researchers or any curious and concerned individuals that want to effectively gather the answers they are looking for.
Since questionnaires are used in different fields, subjects and institutions, it is safe to say that these research instruments are versatile.
When using Financial Questionnaire Forms, businesses and companies can assess the financial performance of their company and to see what financial gaps need to addressed and resolved. Financial Questionnaire Forms can be used on a subtler scale when an individual is curious on how their financial situation is.
In the medical field, one kind of questionnaire that is given to patients are Patient Satisfaction Questionnaire Forms. The items found in a patient satisfaction questionnaire focus on the patient's overall experience in the hospital or in other medical centers.
Patients are the most important priority for any kind of medical professional. If the patient had any dissatisfaction with medical services, or complaints against the hospital staff, then the hospital and its staff should take action now that they are aware of the problems within their institution.
Problems may not be obvious until a set of actions or an unfortunate event makes it escalate and noticeable to all. There are some people who are too shy to even admit it. In that case, distributing questionnaires are a perfect way of letting their voice be heard without their identity or confidentiality being comprised.
Incorporating distributions of questionnaire to the routine of any institution can lessen any conflict from the general public since the problems are screened every month or year.
Work Questionnaire
Work Activity Questionnaire
Flexible Work Arrangement Self-Assessment
Return to Work
Recipient Questionnaire
Scholarship Recipients
Financial for Grant Recipients
Sub Recipient Questionnaire
Travel Questionnaire
Pre-Travel
Patient Travel
International Travel
Criminal Questionnaire
Criminal Record Supplemental Questionnaire
Criminal History
Conviction Questionnaire
Simple Travel Questionnaire Form
Sample Vendor Questionnaire Form
When to Use a Questionnaire in Research?
When conducting a research, regardless of the topic being studied, it is important that the techniques used are standardized, structured, and efficient in gathering what is needed. There are many options to choose from but the best has to be utilized. Questionnaires are deemed fit to be used for research studies.
Questionnaires are commonly used in the quantitative type of research. If the variable being researched is related to an individual's health, then Health Questionnaire Forms are the ideal research instruments to distribute to the research respondents.
Questionnaires are not recommended for researches that require qualitative data. Qualitative data can only be obtained through interviews, anecdotes, and other related methods.
Advantages and Disadvantages of Questionnaires
Any kind of questionnaires, such as a Residence Questionnaire Form, Student Questionnaire Form, and Business Questionnaire Form can have its disadvantages and advantages.
Since it is a commonly used research instrument, a number of people have seen its beneficial uses. A questionnaire is used because it can tackle a large number of samples, it is highly structured, it can be replicated, it has been validated, and is inexpensive.
There are some people who do not prefer questionnaires because of the disadvantages it presents. Questionnaires can have a low response rate if not done in person, it may be misinterpreted, response may be socially conformed, the response's context and meaning may not be detailed, and the responses may be superficial.
Employment Questionnaire
Employment Intake Questionnaire
Pre-Employment Questionnaire
New Employee Questionnaire
Satisfaction Questionnaire
Patient Satisfaction Questionnaire
Customer Satisfaction
Employer Satisfaction Survey Form
Residence Questionnaire
Temporary Resident
Supplemental Residency
Core Residency Questions
Food Questionnaire Form
Food Frequency Questionnaire
Interview Questionnaire
Sample Job Interview Questions
Sample Exit Interview
Directions Questionnaire
Court Directions
Tips for Questionnaire Design
Research instruments should created to its best format and condition. All kinds of questionnaires such as Customer Questionnaire Form , Free Transfer Forms, and Health Questionnaire Forms should be standardized in their format, and the items should elicit a high validity and reliability rate.
Questionnaires that have been made might not be a good fit for a particular research topic, so researchers are left with the choice of developing their own questionnaire form. It may seem like a challenge but it is possible to create a good questionnaire if one remembers the following tips:
Items in the questionnaire should be related to the topic being studied and be formulated in a clear manner. Respondents should be able to understand  the content of each item so that they will not misinterpret the question itself and be able to properly answer it.
The response choices given to the each item should have their corresponding representation in the instructions. If a likert scale is used as the response choice then a corresponding legend to be placed in the instruction section.
Make sure that the questions are not leading questions. Leading questions can suggest to the respond a particular answer which may not be in line with their original thought or choice.