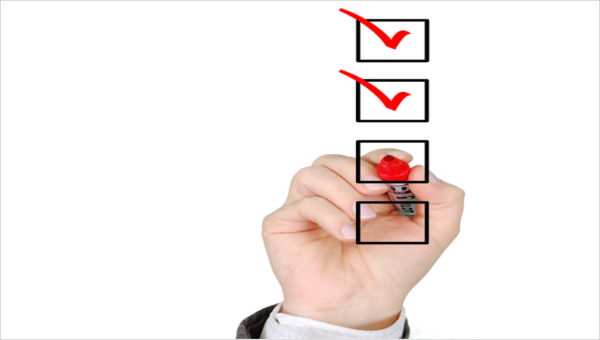 Research instruments are normally associated with scientific, medical, and psychological research. Their use is more expansive than people tend to think. It is also shown that businesses use Questionnaire and Surveys as well. Their use of surveys relate to gathering information on the employee's performance, customer service, and the company's progress.
The questionnaire and surveys a business would distribute relate to different aspects like an employee performance survey, Customer Service Survey, and a financial questionnaire form. Having these questionnaires and surveys distributed at an annual rate can aid in the improvement of problems in the company and keeping the consistency of progress.
Personal Financial Questionnaire
Confidential Financial Form
Family Financial Questionnaire
Financial Needs Analysis
Financial Resources Form
What Is a Financial Questionnaire?
When one is given a Financial Questionnaire Form, they can see that contents are focused on financial details, amount of loans from the company, and the basic information of the company. Any expense, assets, liabilities, gross sales, and net income accumulated by the company is recorded and assessed in the financial questionnaire form.
It would give the accounting department and other departments involved an idea if the company's finances are balanced and in check, or if there is a discrepancy issue to address. With this questionnaire being answered on a monthly or annual basis, the company's financial details are properly and securely monitored.
Accounting System and Financial Capability Questionnaire
The finance or accounting department may make this form with the use of Sample Questionnaire Forms. When one is making this kind of questionnaire, there are a lot of details to be covered. The purpose of this questionnaire is to assess the financial capability of grant applicants.
The first section involves general information like an employer identification number, and number of employees in the company. Next, the accounting system of the organization is asked. What follows that section are the company's fund control and financial statements. Lastly, a signature is asked to certify that all the listed information is true.
Financial Questionnaire for Grant Recipients
Business Protection Financial
Student Questionnaire Form
Financial Planning Survey
International Financial
10 Questions to Ask When Choosing a Financial Advisor?
Putting your money in the hands of a complete stranger sounds like a daunting thought. However, with these ten questions, you'll be able to find the right financial advisor for you.
The first question to ask is if they are a fiduciary. It would mean the financial advisor will prioritize your interests first before his or her own.
Ask about licences and certifications they have.
The prices or fees to be paid for their service is a question worth bringing up in the conversation.
Ask a few of their previous clients or reference in order to check in with their previous work experience.
Do ask your potential advisor about his or her firm and the services they have.
Ask if their firm has a direct hold or custody on a client's assets. A third-party clearing firm should be holding the assets for security purposes.
Let them show you a sample financial plan and see if it's format is understandable or not.
Ask about the advisor's philosophy and approach to investments.
Question the adviser on the frequency of contact with clients and updates in financial plan
Advisors may provide you with the satisfaction rates of their previous clients through the use of Satisfaction Questionnaire Forms , Client Satisfaction Questionnaire Forms, and other related forms.