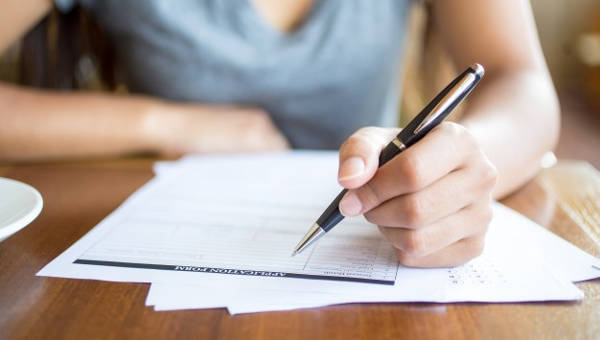 The use of questionnaires in research methods is a common practice among statisticians, but it is not limited for their use. Even ordinary individuals can use questionnaires to obtain different sorts of information from the questionnaire's respondents. In the same way, a residence questionnaire form is used to gather data about prospective residents of university dorms and countries.
In this article, we will delve deeper on other aspects of a residence questionnaire forms aside from its function as a customer service survey tool. Scattered throughout the article are examples different residence questionnaire forms that you may find useful when learning how to create and/or answer a residence questionnaire form.
Residence Questionnaire Form Sample
Foreign Travel Residence Questionnaire
Enrollment Residence Questionnaire
Supplemental Questionnaire Form
What is a Residence Questionnaire Form?
A residence questionnaire form is a written document containing a series of inquiries about a person's current personal and financial status to determine if a person is eligible for residency in a country or in a college's subsidized dorms.
Residence questionnaires used by universities will include questions geared towards determining a prospective student's and his/her parent's financial status to help decide if the student can take advantage of college financial aid while other questionnaires may focus on which dorm and who to assign as roommates. Residence questionnaire forms used by embassies and consulates focus on a person's financial capacity to live in the new country.
Different countries and universities will have different formats for their questionnaires. Sample questionnaire forms may be used if you want to practice filling up a form.
How Can I Help my Employee Get Residence?
If you are an employer, you may sponsor an employee/s and bring them to the United States. To do so, you need to follow different government mandated steps such as:
Get an

Application for Permanent Labor Certification from the Department of Labor
Once this has been approved, you should file an Immigrant Petition for Alien Worker Form I-140 at the United States Citizenship and Immigration Service.
By doing these steps, the employer is expressing its interest in hiring the individual. This also grants the prospective employee a priority date in the visa processing.
The visa's approval will depend on the visa type demand, nationality of employee, and government limits.
On the prospective employee's end, he/she will be contacted by the United States State Department will be scheduled for an interview at the embassy in his home country. (Note: To prepare for the interview, visa applicants may practice with interview questionnaire forms.)
Core Residency Questionnaire
Student Residency Questionnaire
Overseas Travel/Residence Form
Residency Questionnaire Guidelines
To help you fill out residency questionnaire forms effectively and achieve the desired residency status that you want, you may take note of the different guidelines we've outlined below:
Be truthful with your answers. Whether you are filling out residency questionnaires for a travel visa or for dorm assignments, you need to be truthful with your answers. Remember that your answers may be verified against other records that you are also asked to submit along with the questionnaire form.

Submit additional documents to prove financial capacity. Documents like income tax returns, bank statements and certificates, proof of employment, and school records will also need to be submitted along with the residence questionnaire form. Data gleaned from these additional documents will help the institutions in making a sound and fair decision.

Leverage high school grades and awards. This tip is especially helpful for those filling out dorm residency questionnaire forms. Students who excel academically may be given financial aids and dorm residency subsidies.

Research and determine if you want on-campus or off-campus residency. For college students, it is better to ask yourself if you want to live on or off campus. If you choose off campus housing, you may forgo signing up for on-campus dorms and you will not be required to sign residency questionnaires. This way, a slot will be given to another person who really wants on-campus residency.

Ask for clarifications if you do not understand something. Questions often arise when filling out residency questionnaire forms especially if they are the kind required by embassies and/or consulates. Ask an embassy representative or a lawyer before you fill out the whole form.
You can also use these tips and amend them accordingly when filling out other types of questionnaire forms such as medical questionnaire forms, for example.