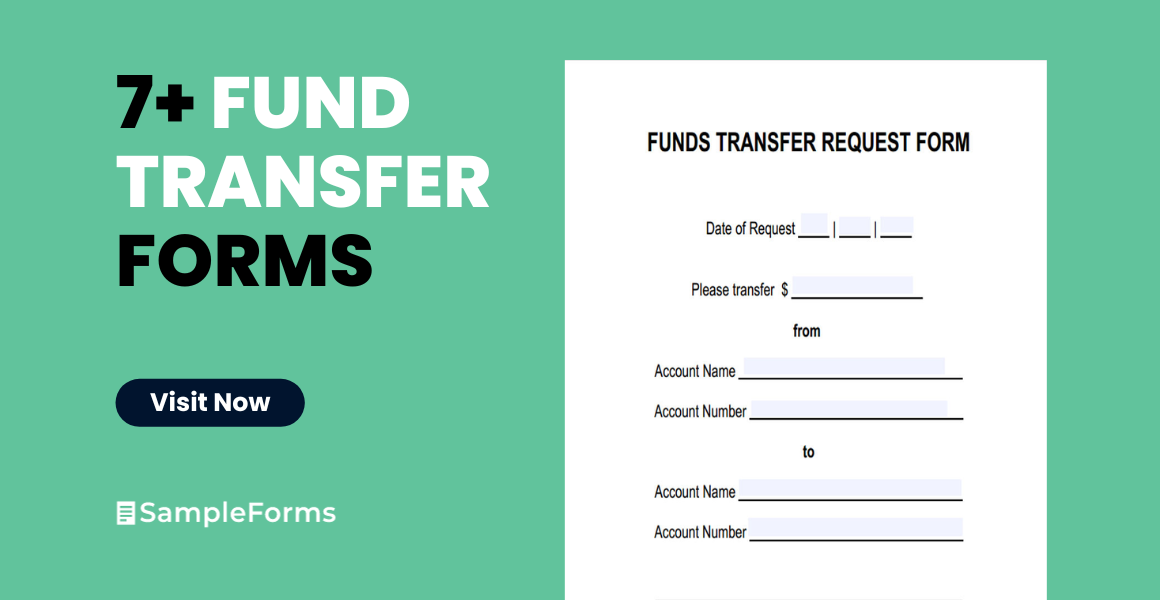 In order to keep track of stocks and inventory, companies rely on a systematic and organized approach. This may entail routine security check-ups, completing a Stock Transfer Form, keeping documents safe, and double checking inventory and stock lists. There is more effort taken into compensating for lost stock than keeping them in check.
Transfers may come in different kinds such as Fund Transfers, a Product Transfer, Stock Transfers, or a Preferential Transfer. Any of these transfers must be taken into account in order to maintain the systematic and organized upkeep of the company's stocks and inventory. With that, documents that record these transfers must be securely kept.
Provident Fund Transfer
Electronic Fund
Mutual Fund Transfer
Managed Fund Form
What Is Interbank Fund Transfer?
There have been cases where bank accounts have been comprised due to human and technical errors. Not being able to access your finances from your bank account can make it difficult to pay off your daily expenses. This is the reason some people create multiple bank accounts in order to have more accessibility to their finances in case of an emergency.
Interbank fund transfer involves relocating amounts of money from one bank account to another. Bank personnel can use Transfer Form Samples as references when they create their own fund transfer forms. These transfer forms and the interbank fund transfer process may be done online, in an electronic platform, or personally when one visits their local bank.
Why Was the Electronic Fund Transfer Act Created?
As electronic devices are beginning to be incorporated into daily life, bills, acts and laws have been made to keep them in check. Filling out forms like an Employee Transfer Form, a Registration Form, and an Application Form   from a software program can have possible technical errors and negatively impact those involved.
In 1978, the Electronic Fund Transfer Act was created and passed by the U.S. Congress. This act was created to protect consumers when they fund transfer through electronic means. This act also helps in electronic errors that happen and limit liabilities in regards to lost or stolen credit cards.
Pension Fund
Fund Transfer Application
Fund Transfer Request
Electronic Fund Transfer Form
How Does an Electronic Funds Transfer Work?
The use of electronic funds transfer enables bank personnel to send an account holder's money though electronic means. This method of processing bank funds, deposit claims, and Title Transfer Forms is faster and more advantageous in comparison to its traditional counterpart.
It is important to take note that the whole process takes at least 3 working days. When the payment is issued, it is out of the payment outbox and is classified as a report. With that, the electronic transfer begins. The client's account is then debited by an automated clearing house. After that, the funds are sent to the payee and after which the payee processes the funds. When that is completed, payment is transferred to the client's account.
What Is Fund Transfer Pricing?
Businesses may have different processing methods in relation to type of transfer form given such as property transfer forms, ownership transfer forms, and a Gun Ownership Transfer Form. Another systematic and organized process that a bank utilizes is the Fund Transfer Pricing method. Fund Transfer Pricing is a process that assess the profitability of funds such as deposits and loans.
This process helps in assessing the strengths and weaknesses of a company's financial aspects and stock. It aids the company in question through giving them an outline of their profitability and making sure they have not reached any financial troubles.