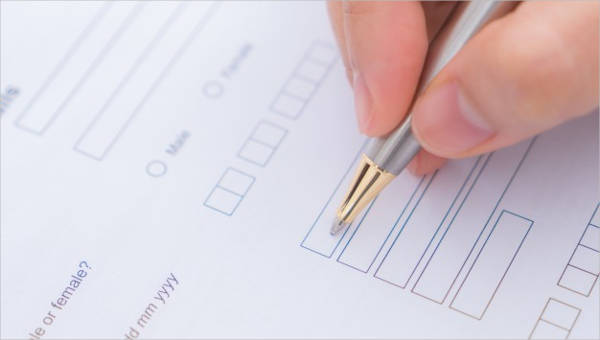 The gathering of information creates a domino effect in which such information leads to answers which help in the creation of beneficial programs, advantageous solutions, and effective action plans. For example, the use of questionnaire in research methods aids in discovering solutions towards important or controversial issues and can change traditional perspectives towards some topics.
Questionnaire is one of many assessment and data gathering tools that presents benefits
to anyone who uses it to its full potential. This research tool can be used in any setting and search for any topic that comes to mind. These settings include the medical field, academics, and businesses use questionnaires and survey.
Investor Profile Questionnaire
Qualified Investor Form
Experienced Investor Questionnaire
What Is an Investor Questionnaire?
The format and content may be taken from free questionnaire forms found online or standardized ones found in a library. One of the many questionnaire, one of them is called the investor questionnaire.
The investor questionnaire involves items that ask about an investor's preferences towards his or her investments in relation to its allocation. These items revolve around the investor's investment objectives, experiences, time horizon, risk tolerance, and financial situation.
It is important to keep one's assets safe and make them more profitable since one benefits from investments that increase in profitability. The questionnaire ensures the investor increases their likelihood of efficient profitability and allocation of assets.
How to Create an Accredited Investor Questionnaire?
Questionnaire Survey Forms found online, in books, or journal articles can provide individuals with various references when they want to utilize a particular questionnaire or survey. It is important that the content is appropriate to the chosen topic and that items are formulated in a way that is understandable or comprehensive to the test taker.
In an accredited investor questionnaire, the first section one encounters is the investor's information which includes the name, address of residency and correspondence, birth date, citizenship, and contact information. The next section of the question is about the accredited investor and suitability standards.
The items ask about statements that might apply to the investor's net worth and income. After it is completed, it is signed by the investor.
Investor Statement Questionnaire
New Investor Questionnaire
Investor Questionnaire in PDF
Accredited Sophisticated Investor
Sample Investor Questionnaire Form
Investor Questionnaire Guidelines
Guidelines are essential in the creation, development, administration, and interpretation of any questionnaire. Its main purpose is to guide a person towards the appropriate methods and process that come with a questionnaire form.
The format of an investor questionnaire may be influenced by Questionnaire Form Samples , Will Questionnaire Forms, and other questionnaire forms. The common format found in any investor questionnaire follows closed-format questions with corresponding choices.
The content of the items ask about the preference of the investor in terms of asset allocation and profitability. The investor then receives the results from the completed questionnaire form. The results reflect suggestions that may make the investor's assets allocated better and higher chances of better profitability.
It should be remembered by the investor that he or she is not obligated to fully take on the results or suggested action to be taken. The results do not give an instant guarantee but rather suggest possibilities for the investor to apply to his or her practice with assets and investments.
Investment involves fluctuating circumstances that an investor has to adapt to and master over that. The results he or she has obtain may make that process much easier since it does entail some difficulties and challenges.